The time we spend in front of the screen has increased by quite a good margin in the last decade or so. Be it for work, entertainment, or socializing on the internet we are always glued to the screen.
However, it's also true that the longer we use a screen the dirtier it gets overtime. So it's of utmost importance that we keep cleaning the screen at regular intervals and prevent the dirt and fingerprints from building upon it. As once the dirt and fingerprints settle on the screen, it's very hard to remove them, which eventually smudges the screen over time.
So if you want to keep your screen in brand new condition for a longer period of time then frequent cleaning is the only solution. However, using the wrong wipes or cleaning products on your screen can actually do more damage than any good to it. Therefore you should only use a good quality screen wipe and not some ordinary dusting cloth while cleaning the screen.
Here we have shortlisted some of the best screen cleaning wipes after going through the product descriptions and customer reviews in case you are not sure which cleaning wipes you should buy.
Best Screen Cleaning Wipes
1. iCloth Screen Cleaning Wipes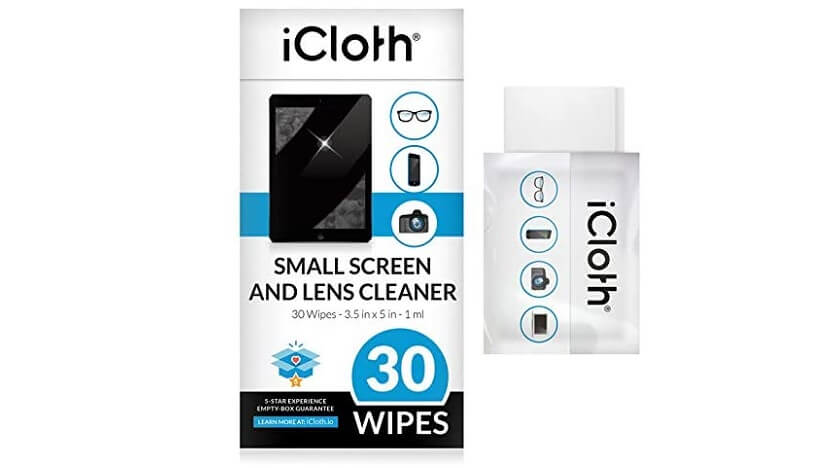 The first product that we will like to recommend is the iCloth lens and screen cleaner. These are small wipes specially designed for small surfaces like phones, tablets, camera lenses, etc.
Moreover, unlike many other wipes that come in a single packaging, these come individually packed so you can keep them in your pocket, wallet, or backpack and use them on the go. Also, these are pre-moistened with 75% purified water and are free from chemicals like ammonia and ethyl-alcohol.
Moreover, since these wipes are free of chemicals they leave no residue on the screen, and therefore one swipe of these wipes is enough to clean your screens. The base variant of this product comes with 30 wipes, but if that's not enough for you then you can also order the other variant with 90, 100, 120, up to 900 wipes per pack.
Chemical-free wipes
Cleans the screen with just one swipe
Each wipe is individually packed
Small wipes, not for large screens
2. Endust Pop-Up Wipes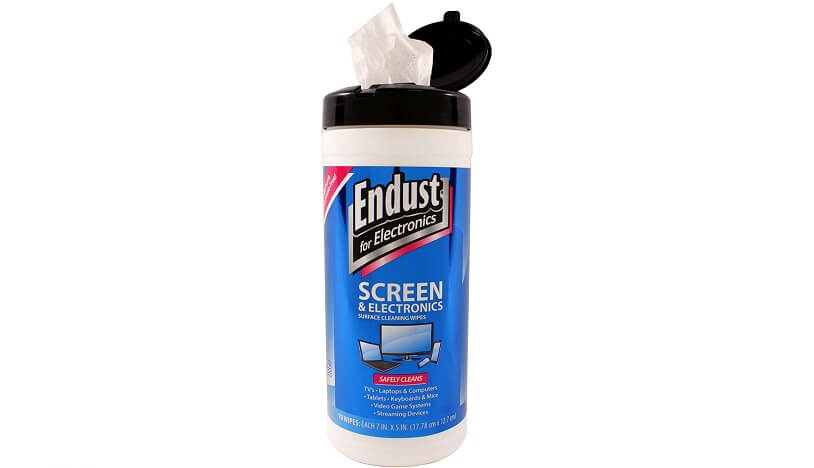 Coming in a pop-up container, these wipes are super easy to use and are specially designed for bigger screens like laptops, and computers. One container has 70 wipes which are pre-moistened with nontoxic alcohol and ammonia-free solution and therefore leave no residue on the screen.
Moreover, the fabric of the wipes is anti-static, so all the debris on the screen clings on to fabric and you get a shiny dust-free screen. So if you want to keep fingerprints, dust, and oil away from your monitor screen then these wipes should be in your possession.
Easily cleans the dust and fingerprints from the screen
Wipes can be used for multipurpose
Comes in an easy to store container
Can leave streaks if not used properly
Wipes don't stay moist for too long
3.
ZEISS Mobile Screen Wipes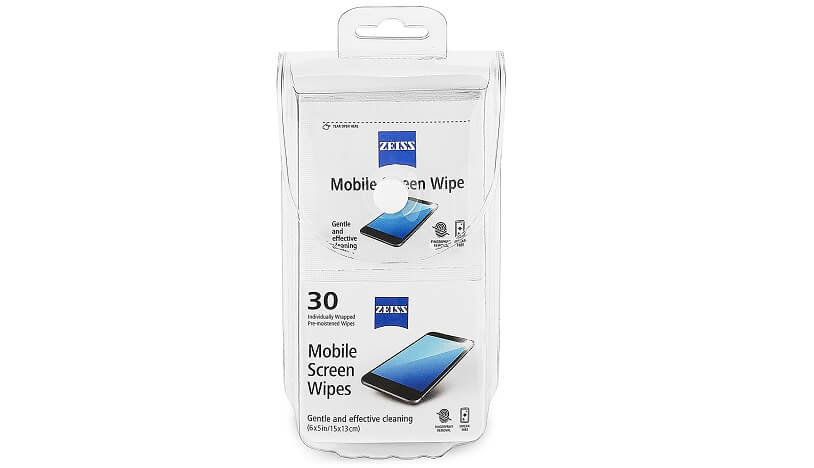 If you love your smartphone more than anything than these screen cleaning wipes should always be with you. As these can help you keep your phone screen in the best condition and keep fingerprints, dust, and dirt at a bay.
Moreover, the wipes are individually wrapped so that they can stay moist for a longer period of time. Also, since the wipes come in individual packaging, you can also use them on the go. The solution used to moist these wipes is said to be harmless and also dries up quickly which leaves no streak on the screen. So overall if you want to keep your phone screen clean as new then these wipes can help you with that.
Individually packed wipes
Leaves no streaks on the screen
Gentle on the phone screen
4. Care Touch Lens Cleaning Wipes
If you don't just want to clean the screen but also want to disinfect it then this product is for you. These wipes contain isopropyl alcohol which helps in dissolving germs and dust from the screen without leaving streaks on it.
It is a complete screen cleaning kit that contains 200 individually packed wipes and 6 super-soft microfiber cloths. The wipes are ammonia-free so can be used to clean any sort of digital screen and lenses. While the microfiber cloths can be helpful in dry wiping the dust and residue from the screen.
However, the wipes you get in this pack are not enough moist and you may have to spray some screen cleaner solution on them if you are dealing with a stubborn stain on the screen. Nonetheless, it is still a great screen cleaning kit that you can get to maintain your screen in the best possible way.
Not just clean but disinfect the screen
The microfiber cloths are machine washable
Wipes are individually packed
Wipes are not enough moist
5. XHL-Oumin
Monitor Wipes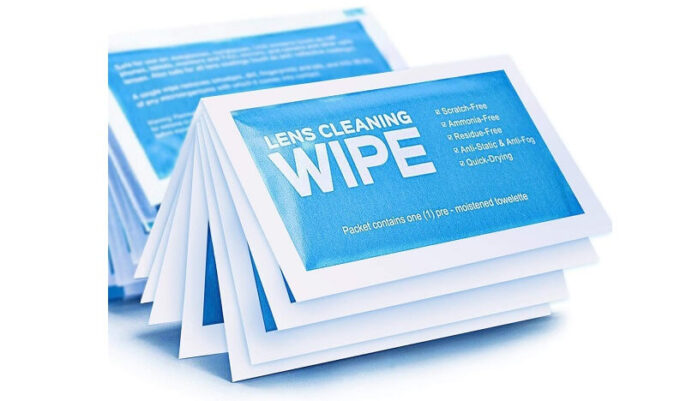 These are individually packed pre-moistened tissue papers that effectively cleans oil, smudges, and fingerprints from screens. Apart from the screens, these non-abrasive and lint-free wipes are safe for cleaning lenses made out of glass, polycarbonate, and plastic. So you can safely use these wipes to clean Camera lenses, mirrors, and eyeglasses(even with a coating).
These screen cleaning wipes also provide anti-static and anti-fog protection which ensures that the screen and lenses are clean perfectly with no residue. Also, unlike many other individually packed wipes, these wipes are large enough to be used on any surface. Also,  these wipes are a bargain as you get 100 individually packed wipes by just spending $13.99, which is quite inexpensive when considered to other wipes out there in the market.
Large wipes come in a handy packaging
Ideal for cleaning any kind of screen and lenses
Comes at a great price
6.
Windex Electronics Wipes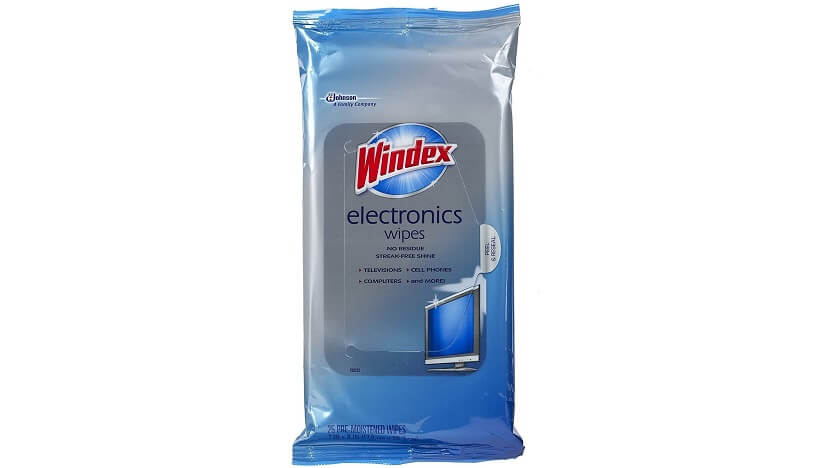 The Windex Electronic wipes not just clean the screen to perfection but are also used to clean the surface of any other electronic device like Smartphone, PC, and TV remotes. Keeping the surface of electronic devices clean is equally important as the screen because the surface can easily become the bacteria's breeding ground. According to a survey, your TV remote is 20 times dirtier than the toilet.
So, it's important to do the overall cleaning of the electronics and not just the screen. These anti-bacterial wipes are gentle on screen and the surface and clean oil, dirt, and smudges without leaving a streak or scratch on them. Moreover, these wipes come in a resealable pack which helps in easy storage and moisture retention.
Provides complete cleaning solution
Easy to store
Gentle on the screen and electronic surfaces
A bit overpriced for the number of wipes you get in the pack
7. Nice 'N Clean Touch Wipes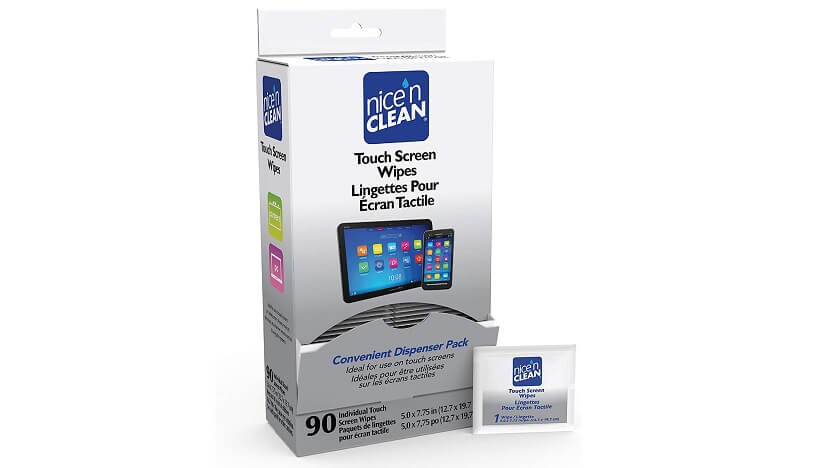 These are fast drying ammonia-free wipes that are specially designed for touch screens. However, these wipes work well and gently removes dirt and fingerprints from all screen types. Moreover, these wipes are non-streaking and anti-static which leaves no residue on the screen after cleaning.
You get 90 of these wipes in an easy to use dispenser pack which makes using them even more convenient. Also, the wipes are individually packed in a pouch. So they are very easy to carry around as well and provides effective screen cleaning on the go.
Ideal for cleaning touch screens
Leaves no streaks on the screen
Easy to use and portable wipes
Small-sized wipes, not ideal for large screens
8.
MiracleWipes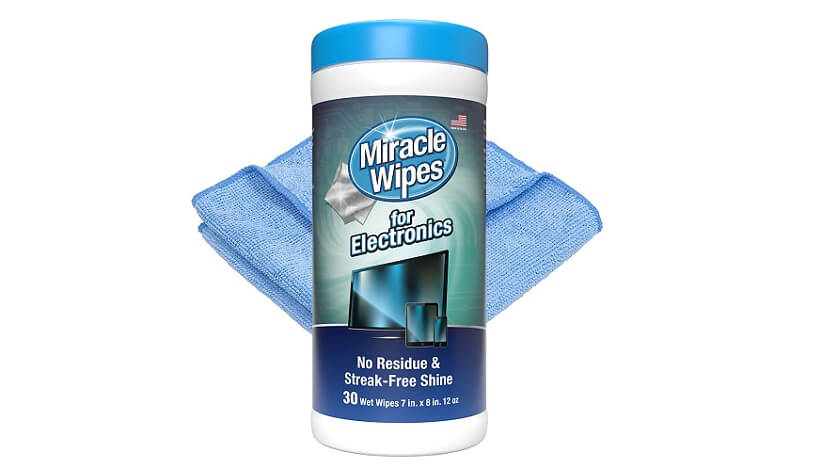 These electronic wipes are not just good for screens but are equally capable of cleaning the electronic exteriors as well. These can be used to clean varieties of electronic equipment including smartphones, laptops, etc.
Moreover, these screen cleaning wipes come in an easy to use container which retains the moisture in the wipes for a longer time. Also, the wipes are not over moistured and dry quickly when used on a screen or surface and leave no streaks behind. However, you have to pay $13.97 for 30 wipes and $23.62 if you want 60 wipes, which is a bit expensive.
Multipurpose wipes
Easy to use
Leaves no residue
9. Ori-Lemoon
Pre-Moistened Screen Wipes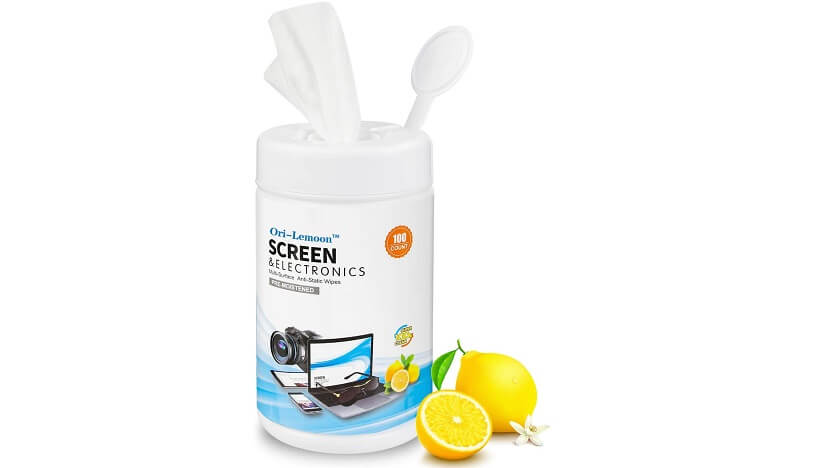 With the scent of lemon, these wipes are going to refresh your mood whenever you use them to clean the screens. However, the scent is artificial and it does not have actual lemons in it. The wipes are pre-moistened with high tech formula that cleans smudges and fingerprints from the screen in one sweep without leaving any scratches or streaks on it.
Moreover, these wipes come in an easy to store container which retains the moisture in the wipes for a longer time. Also, the wipes are quite versatile and can be used on multiple surfaces including screen, lens, and glass. Talking of its price you get 100 wipes for $14.99 which is not at all a bad deal. So, yeah you can go with these wipes especially if you like the citrus smell.
Fresh fragrances
Can be used on multiple surfaces
Easy storage
All may not like the artificial lemon scent
10. ALIBEISS Screen Cleaning Wipes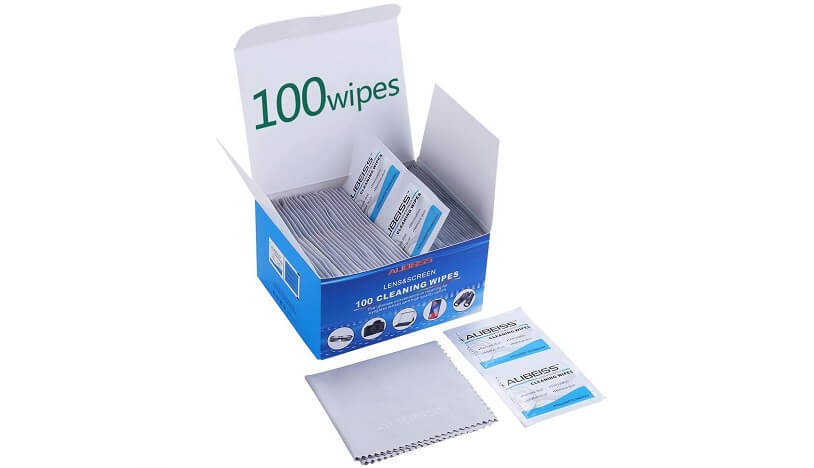 Last but not least, ALIBEISS screen cleaning wipes are for those who travel a lot. As these individually wrapped wipes are super easy to carry along without the fear of them getting dried up. Moreover, these wipes can easily remove dirt, oil, and smudges from screens and electronic surfaces in a single swipe. 
You also get a microfiber cloth with these wipes which can help in all-around cleaning of your electronic devices. The microfiber cloth is good to have along with these wipes as you can use it to dust off the screen before and after wiping.
Easy to carry
Comes with a microfiber cloth
Works on all kinds of surfaces
Conclusion
Cleaning wipes are an easy and effective way to keep your screen clean. These wipes don't just keep the screen well maintained, but also stop germ and bacterias from breeding on the surface of your beloved gadgets. Therefore you should definitely invest in these small products and keep them handy for quick electronic cleaning sessions.