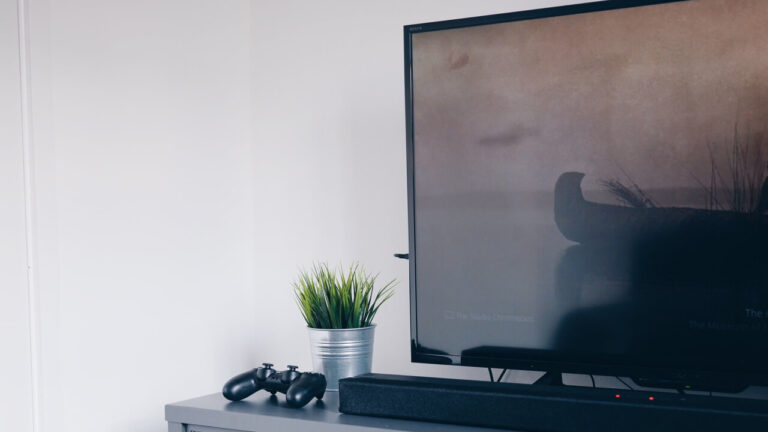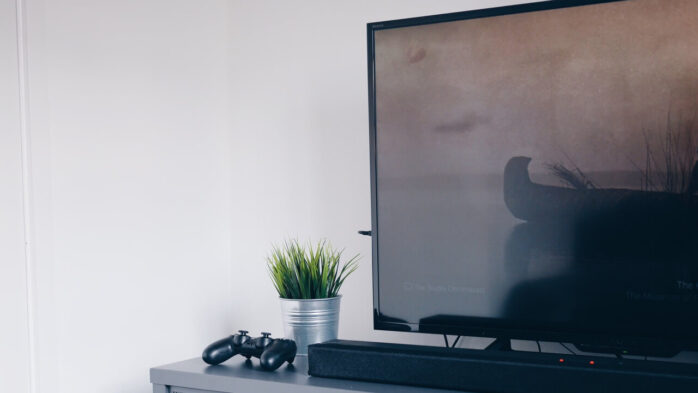 Has the wiping cloth shipped with your TV become redundant? Not every cloth lying useless at your home is capable of cleaning your TV screens. Some fabrics can damage parts of your screen or can affect the durability of your TV screen. You should consider materials that are compatible to be used for removing smudges. That's why choosing the right products and applying the correct method in cleaning your TV screen is so important.
To help you succeed in this super-tricky task, we have done lots and lots of trials and researches on our part. As a result, we are confidently able to present to you our carefully combined list to help you choose the best TV screen cleaner. We hope this will help you out big time!
Best TV Screen Cleaner List
1. Screen Mom – Screen Cleaner Kit
When it comes to TV screen cleaners, Screen Mom is one of the best and most popular products around the world. Amazon users have given it a 4.7/5 rating and it surely lives up to its reputation.
Screen Mom Screen Cleaner kit comes with a microfiber cloth and a spray bottle containing the actual cleaner. The microfiber cloth is pretty big in size and is super helpful for wiping your screens every now and then to get rid of the dust. Generally, you don't need to use the cleansing spray often, unless your screen has some rigid spots that won't go away by dry wiping. And if you wipe your TV screen once every two days, it won't catch rigid spots easily. One bottle of Screen Mom Cleaner Kit will last you a long time. It's a good investment product.
Screen Mom Screen Cleaner kit is not only suitable for the TV screen, but actually works for almost every electronic gadget with a screen, for example, your Smartphone, Laptop, Macbook, iPad, and many more. The cleaner is mild and alcohol-free. So, it doesn't harm the delicate screens in any way. It's also unscented. This is especially helpful for those who are sensitive to smell.
For all these reasons, Screen Mom Screen Cleaner Kit is our no. 1 choice for the best TV screen cleaner. Now, moving on to the next one.
2. MagicFibre Microfibre Cleaning Cloths
Our next choice for best TV screen cleaner is the MagicFibre Cloth.
MagicFibre cleaning cloth not only removes dust, oil, and dirt but also absorbs fingerprints and smudges!
The pieces of cloth are soft and 200 times thinner than human hair! It is also safe to use because it lacks rough and sharp edges! And to top it off, they come in their very own storage bags!
It can be used to clean a variety of delicate surfaces- LCD screen, camera lens, glasses, laptop screens, and smartphones too! You can even use this to keep your jewelry and glassware clean as well! The screens are literally spotless after cleaning- no scratches or marks are left from the wiping!
If you want to clean your phones or tablets on the go, MagicFiber makes that possible too! These clothes are so thin, they will fit in your phone or tablet cover without adding any weight at all!
And the USP here is the fact that it is eco-friendly in nature and does not need chemicals for cleaning! It can remove obstinate stains and dirt simply with dry wiping! Moreover, it has no loose threads and can be washed and reused over a whopping 500 times! So does it really surprise you that it has a high review score of 4.7/5 on Amazon?
And all you need to do for maintenance is to wash with water and air dry!
Magic Fibre is great for another reason too- it allows you to buy as large a pack as you want to, and keep them stored for sudden needs. And as we all know, buying in bulk also reduces the cost! They have packs of 2, 6, 13, and 30 to choose from.
ALSO READ: Best TV Safety Straps
3. MiracleWipes for Electronics Cleaning
These are some of the top microfiber electronics cleaning wipes available on Amazon that can be used safely with a variety of electronic gadgets like TVs, phones, tablets, computers, camera lenses, expensive glass showpieces, etc. The wipes come in a container that carries 30 anti-static MiracleWipes. It ensures safety to the surface of the equipment and leaves minimal residue on the screen. If you have small children touching your TV screens now and then, just use one wipe at the end or beginning of the day and you are good to go.
These wipes are meant for streak-free cleaning which means no matter if dust particles, finger marks, food remains, oils, etc, it will leave no marks behind. There won't be any watermarks either as it works on quick-dry formula. If there is more than one screen, you can go for the bigger pack. The bigger one seems more economical as just by paying 2-3 bucks more, you get the double quantity of wipes i.e. 60 wipes.
4. Koala Kloth – Microfibre Cleaning Cloth
Koala Kloth produces premium quality microfiber cleaning wipes and is leading in the field of cleaning wipes for glasses.
Camera lens, sunglasses, reading glasses, or even swimming goggles- a piece of Koala Kloth Microfiber Cleaning Cloth is good enough to keep them spotless! These wipes will leave your TV and smartphone screens looking as good as new and are exceptionally effective on Apple screens too- be it the Macbook, iPad, or iPhone! It is also of great use in labs for cleaning coated lenses which are used in telescopes and microscopes!
When they say their wipes have "Magical Powers" Koala Kloth might not be wrong! The wipes are made of Japanese microfiber yarn which is six times denser than most other wipes and has an inbuilt capillary mechanism that soaks up both oil and water! And with this unique element, they've proved themselves far more effective than most of their contemporaries!
All the pieces come in their own packs, each of which has a cute koala face printed on top!
Koala Kloth microfiber cleaning particles are good enough on their own- they do not need external chemicals for cleaning! The material is dense and has a specific design that holds on to minute dust and dirt particles while cleaning. They are washable and can be reused quite a few times- making them a sound investment to make!
Koala Kloth sells these in two kinds of packages. There are 6" x 7" wipes that come in packs of 6 and 12" x 12" wipes that come in packs of 3.
5. Tech Armor Pro Cleaning Kit
Tech Armor is one of the leading companies when it comes to electronic devices' maintenance so it's not much of a surprise that they have come up with one of the best screen cleaning kits.
The cleaning kit has 4 components- a 2 oz bottle of a gel formula, a 4 oz bottle of gel, 2 microfiber polishing cloths, and 20 screen cleaning wipes! The gel is water-based and does not contain even a fraction of alcohol or ammonia, so no odor! Even the cleaning wipes are alcohol-free, so as not to kill your screen over time!
The cleaning kit is 100% safe for use on all types of screens- laptops, monitors, smartphones, and even gaming devices like the Nintendo! It is safe to be used on all types of high-tech screens- be it LCD, LED, or even AMOLED! Also, Tech Armor has made sure that it does not leave even a hint of a streak or lint after cleaning!
The gel and wipes efficiently remove every trace of dirt and dust from screens and wipe out fingerprints as well. Your devices are bound to look as good as new once you are done with them.
It has proved effective to almost all buyers and has a rating of 4.6 out of 5 on Amazon. And why not? It's safe, effective, and reusable up to several times! So if you are looking for the best TV screen cleaner kit, here's one for you!
6. Bryson TV Screen Cleaner Kit
If you are looking for a screen cleaner that specifically targets fingerprints, the Bryson screen cleaner is the ideal solution!
It can be used on a variety of devices- flat TV screens, mobile phones, laptop screens, desktops monitors, and tablets. Not a single trace of a fingerprint is left after you are done wiping! Unlike most of its competitors, the Bryson screen cleaning kit also cleans the delicate Retina display of Macbooks and iMacs without leaving a single residue on the display!
The kit has 1lb cleaning spray and a microfiber wiping cloth, which will wipe dirt, dust, and especially fingerprints off all device surfaces you use it on!
So if you've just bought a pricey laptop or a shiny plasma screen TV, then this is a good investment to make!
The cleaner is gentle and does not leave a single mark on the screens. Once you've wiped down the screen, you won't find even a tiny streak or particle on the surface! It has a nozzle like regular window cleaning sprays, but a special mechanism is also built-in which makes sure there are no chances of leaking!
However, this product cannot be directly sprayed onto the screen- it is advisable to spray it on the cloth and then wipe the screen.
The cleaning cloth is washable and can be reused several times if you wash it properly (without any chemicals, mind you)!
It is harmless for the user as well as it is fragrance-free, alcohol-free, and phosphate-free! Most users are highly satisfied with the product, something that can also be corroborated by the 4.6/5 customer rating on Amazon!
7. Flawless Cleaner Spray
Next is the Flawless Screen Cleaner Spray, which vows to give your television and workspace "pristine clarity" and they definitely live up to their promise!
Each kit has a 16 oz bottle of Flawless Cleaner Spray and a microfiber cleaning cloth and this 1lb bottle lasts for a good amount of time and you can use it for hundreds of devices! The cloth is reusable and maintenance is quite easy, you can wash with water and air-dry!
Also, an important thing to note is that, unlike most screen cleaners, this is completely chemical-free and made of 100% natural resources! Thus this makes it a safe spray to use around kids and pets, which gives it a big edge over others!
You can use it on phone screens, desktop, and laptop screens, and even LED, LCD, and Plasma screen TVs. It can also be used for equally effective cleaning on glass and plastic surfaces, and even car windshields if you want! The microfiber cloth holds on to every last dirt particle and even absorbs the fingerprints from the device! And does not leave behind a single scratch or hint of lint!
They even have packs of mini-sprayers for you to take on the go. So you could keep your laptop and phone shiny and ultra-clean even for a work trip!
It is also very reasonably priced, considering the fact that it is produced from scratch. If you invest in this, you would be getting one of the best-rated screen cleaners for your TV in the field.
8. MR.SIGA Microfiber Cleaning Cloth
Here is an amazing budget solution for cleaning your screens at home. The MR. SIGA cleaning cloths are 12.6"*12.6" in size and come in a pack of 12 microfiber cloths. The material used here is very soft and it leaves no scratch on the surface at all. Unlike the last ones, these can be used again after washing. There are 4 types of colored sheets you can use for different purposes so that you are more organized. You can use these clothes not just for wiping your TV but also to clean windows and various kitchenware.
These wiping cloths are made up of Polyester (85%) and Nylon (15%). They absorb water easily so they are very ideal in case of spills as well. Thousands of people have used these as wiping clothes for their vehicles and expensive television sets. It has got an overall rating of 4.8 stars because of its effective cleaning at very affordable prices. MR. SIGA wiping clothes catch all the dirt from the surface and your TV will shine like a new one. All the crockery can be made shiny with help of these cleaners.
9. ProCase Screen Cleaning Pad
Leaving dirty fingerprints on our TV by kids is very common. For cleaning all types of TV screens and tablet screens these ProCase cleaning pads are effective and are available on Amazon in a pack of 4. You can either buy all of them in black color or a pack of 2 black pads and 1 blue and 1 pink.
You can hold the pads with their leather handles and wipe your gadgets with its scratch-resistant faux suede fabric. All the oils and grease on your TV that come from fingers or other surface touches can be wiped without leaving any marks on your devices.
These are environment-friendly products as you don't have to waste tissue paper. They can be used a lot of times for cleaning your devices. You just have to wash them with water when they get dirty. As the pads are of small sizes, you can carry them for travel purposes as well.
Final Thoughts On Best TV Screen Cleaner
How you are able to pick the best TV screen cleaner that is friendly and risk-free for your TV. All the products are different from each other. You can choose as per your convenience and budget. Take good precautionary steps when wiping your screens for the extra durability of your TVs.
You should make sure that the clothes you are going to use should be free from any solid particles. That might scratch the glass surface. Not just these particles, make sure that your nails too are far from the screen. Apart from that, the most important thing to do before cleaning your TV is to disconnect it from any power source. We hope that these tips along with the top TV screen cleaners are helpful for you.
And that's the end of our best TV screen cleaners list.
Things To Remember After Purchasing Your Best TV Screen Cleaner
Your electronic gadgets last longer with regular and proper care. Cleaning your TV screen, laptop screen, or any other screens regularly will make your gadgets last longer.
Not only regular cleaning but maintaining the proper way of cleaning is also important. Using harsh chemicals or abrasive materials can damage your digital screens. That's why choosing the perfect product is so important to protect your TV.
When you are using a chemical spray and wet-cleaning your screen, remember not to make the screen dripping wet. They are electronics, after all, moisture is still their enemy. So, don't use too much product at once. If need be, go for the second round of cleaning if tough stains refuse to leave.
Don't apply too much pressure while cleaning. Be gentle and also don't hurry. Take your time and carefully complete the job. Also, if there are some specific instructions that come with your cleaning kit, follow them faithfully.
Following these tips will surely keep your TV screens and other screens in good shape for longer. So, what are you waiting for? Start cleaning right now! Also, let us know which one is your favorite product from the list and why?
Frequently Asked Questions (FAQs)
How To Clean TV Screen Safely?
There are a few things that you should remember while cleaning your TV to prevent from causing any damage to the screen.
1. Turn off the TV before cleaning the screen. Let the TV cool down and then start your cleaning process.
2. Never spray the cleaning solution directly on the screen, spray it on the microfiber cloth and then wipe the screen.
3. Never leave the residue of any cleaning solution on the screen. As moisture can damage the screen if left on it for a long time.
4. Do not use an all-purpose dusting cloth on the TV screen, only use a microfiber cloth. Microfiber cloths are good for cleaning electronic displays as they easily wipe out the dust without leaving streaks.
How To Clean a TV Screen Without Streaks?
Use distilled water and microfibers to clean your TV screen. Don't spray water on the screen, spray it on the microfiber and then wipe the screen in a circular motion. If you still see the streaks use a screen cleaner spray instead of distilled water for wiping the screen.
What You Should Not Use On Your TV Screen?
When cleaning the TV screen you should never use any ordinary fluid glass cleaners on it. These fluid cleaners may contain harsh chemicals that can damage the television screen.
You should also not use fabric dusting cloths to wipe your TV screen instead you should go with a microfiber cloth. As fabric cloth can be harsh on the display.
How To Clean Fingerprint From Your TV Screen?
TV screens are fingerprint magnets, however, the next time when you see fingerprints on the display you can simply wipe it off with your breath.
Just exhale on the spot where there is a fingerprint on the screen. Your breath will create moisture on the spot and then you can gently rub the moisture with a microfiber cloth. Follow the same process until the fingerprints are gone completely.
How To Get Rid of Static Electricity on TV Screens?
When dust particles are accumulated on the TV screen they acquire positive or negative charges due to their contact with the display. This phenomenon mostly takes place on older glass TVs but you can also feel the static current on your flat-screen TV. To get rid of it, you can keep your TV screen dust-free with the help of a TV screen cleaner kit.
Can We Clean The TV Screen With Water?
Yes, we can clean our TV screen with water but make sure the water is distilled water and not tap water. Distilled water does a better job at cleaning TV screens because it has fewer dissolved solids which would leave no strain or scratches on the screen. On the other hand tap water has a higher percentage of dissolved solids in it which can scratch the TV screens.
How Long Do Microfiber Cloths Last?
A decent reusable microfiber cloth can last up to 500 washes or up to 2-3 years depending upon your usage.
Dry vs Wet Cleaning For TV Screen?
The modern screens are not meant to be cleaned by the traditional wet cleaning. You should rather clean your TV screen with a dry microfiber cloth. If you still see some dirt on the screen then you can spray a little screen cleaning solution on the microfiber cloth just to moisten it to remove the stain.
How Often Should We Clean Our TV Screen?
Ideally, you should clean your TV screen once every week to prevent dust and fingerprints from building up on the screen. Otherwise, the strains will build up over time and it will become more difficult to remove them later.