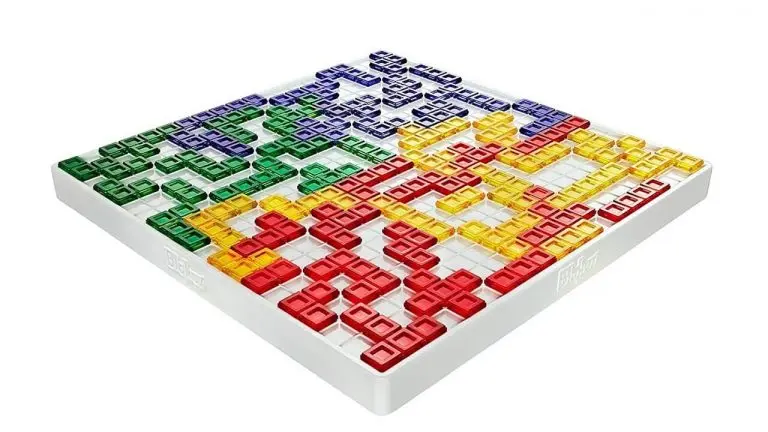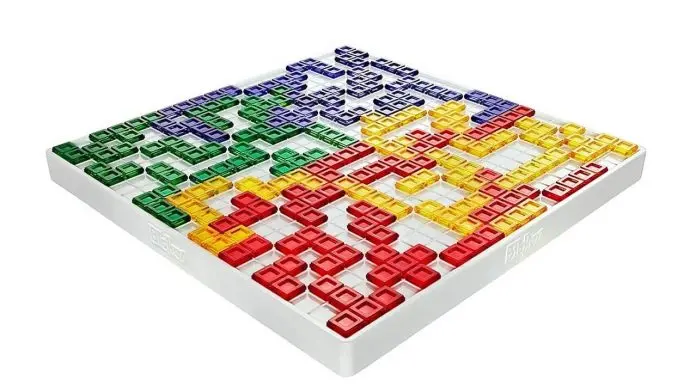 What brought the family together before the age of technology? The answer is board games! Board games have existed for a very long time and have been used to put life to parties and family gatherings for the past couple of decades. What really makes these games engaging and interesting is their ability to make people bond over the fun experiences that they impart.
A lot of cherished memories are formed by the very act of winning or losing in board games. Furthermore, some games can hone our creative, critical, and even storytelling skills. Here is a list of the best board games under $30 that you could buy to have unlimited fun with people around you anytime.
Our Recommended 10 Best Board Games Under $30
1.  Bezier Games One Night Ultimate Werewolf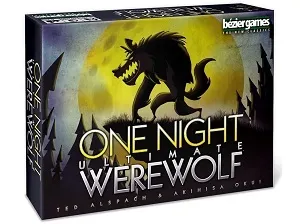 This cool board game is suitable for ages 8 years and above and requires somewhere around three to ten players. Definitely, the one game to add some fun to parties, this game is super easy to play and requires almost no effort to get used to. With each game lasting for about ten minutes, there are very few rules to follow.
Ultimate Werewolf is the perfect bluffing game that one can play with one's family and the bluffing doesn't have to go for a very long time as well.
How To Play:
Each player is given a card that needs to be viewed secretly. The player can then gets the special ability to either help the Villager team or the Werewolf team. On the app, one can walk through the night phase in minutes, just by clicking on a button.
The player has a few minutes to discuss what happened and to figure out the werewolves' identities. If the identity is correctly guessed, the player wins and if not, they lose.
2. Dixit Board Game Under $30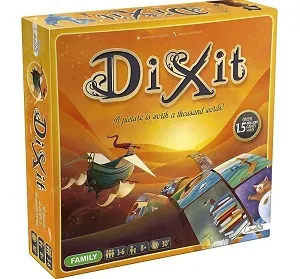 Dixit is another board game available under $30. This light-hearted and cool party game is suitable for ages 8 years and above. It requires three to six players and is rated a whopping 4.8 stars on Amazon. The game requires the players to tell imaginative stories and thus, the creativity that this game demand makes it yet another easy-to-learn card game that can entertain a crowd.
Dixit comes with 84 new cards, 6 game pieces in 6 different colors, making the average time of one round go for up to 30 minutes.
How To Play:
In each round, the player selects a card, looks at the picture on the card, and thinks of a sentence relevant to it. The player then places the card face-down and the other players then choose a card that they believe matches the sentence the first player uttered and place their cards face-down. The cards are then shuffled and the player whose card matches the narrator's story, scores points.
3.  Carcassonne Board Game Standard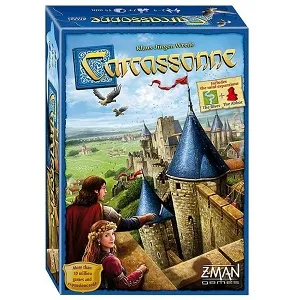 Carcassonne is a strategy-based tile game that requires two to five players or more. This game is fun and a tad bit challenging, suitable for ages 10 years and above but it is this medium difficulty level that makes this game especially enjoyable to play. Each game lasts from up to 30 to 45 minutes and it comes with a rule book that breaks down the rules in a very understandable and articulate way.
This board game provides players with various opportunities to use their cunning, disrupt other players' plans, and emerge victoriously.
How To Play:
This very popular game requires players to take up different roles according to the tiles on which they are placed. They can then construct castles, roads, farm fields, etc., and score points accordingly.
It requires the strategic placing of each tile as well as planning a city's growth. Players also have a chance to destruct another player's plans and score points by gathering followers.
4.  Czech Games Codenames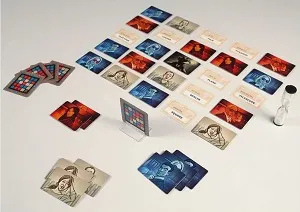 Codenames is a family-friendly board game suitable for anyone aged 14 years and above. This party game is an absolute family favorite, requires two to eight players, and is very easy to learn and teach.
Each round of the game can go for up to 15 to 20 minutes and it's amazing what the game can do in such a short period of time. This easy yet challenging game is essentially a word game and also has an official app. Few board games can be fun with just a couple of players and Codenames is one of them.
How To Play:
Containing 16 agent cards in two colors, the premise of the game is simple – two rival spymasters know 25 agents by their codenames which is a secret identity given to them. Their teammates too know just the codenames.
The teammates then vie against each other to establish contact with all of them before the others do. Spymasters give clues to the teammates in the form of single words after which the teammates have to guess words belonging to their color while avoiding those of the rival team and the assassin.
5.  Blokus Board Game Under $30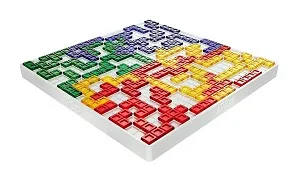 Blokus game is the perfect game to play with your family and even though the product is marked suitable for ages 8 years and above, it poses challenges for all people from all age groups. This engaging board game is super easy to catch up to and each round takes around 20 minutes to play.
With only two to four players required to play this game, Blokus is a cheap fix for anyone who has little time in hand to spend with someone and build fulfilling relationships. This color tile game is an abstract strategic tile game designed to be fun in a lot of ways.
How To Play:
In Blokus, a maximum of 4 players vie against each other to strategically place their tiles in such a way that each color touches the same color and the aim is to place maximum tiles while blocking the opponents' tiles. The board is not big enough to fit a lot of tiles and this is precisely where the strategy planning comes in.
6.  Double Ditto Family Party Board Game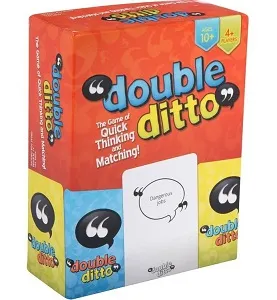 Double Ditto is an award-winning bestselling board game that goes by fast and keeps you entertained. The board game received the "Game of the Year" award in 2016 and is perfect for a party, a family gathering, vacations, etc. the game has something for all age groups and is suitable for ages 10 years and above.
The pack includes 400 category cards, a 15-second timer, score sheets, and an instruction card. Requiring four to ten players or more, each game round can go for up to 25 minutes. The fun and memories that this game can potentially create come at a very cheap cost, too!
How To Play:
This simple and hilarious board game is easy once one understands the rules fully. A player is required to pick a card, read it out loud, and then quickly write down two different answers other players might guess. If they match, the player scores points. Find out how everyone thinks and open oodles of fun while guessing.
7.  Kingdomino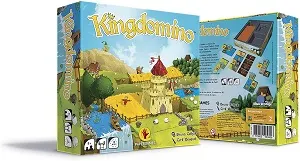 Kingdomino is an award-winning and bestselling board game that has 4.8 stars on Amazon. This strategy tile game is suitable for anyone aged 10 years and above and each round of the game takes about 20 minutes and requires only two to four players.
This building board game is made of good quality tiles and castles. Each pack of the game includes 48 dominoes, 8 wooden king tokens, 4 3D castles, and easy-to-read illustrated rules.
How To Play:
Kingdomino is easy to learn game that uses a pattern-building mechanism that needs to be strategized carefully. The player, on each turn, has to connect a new domino to the player's existing kingdom. But there is a twist to it.
The player has to ensure that at least one of its sides connects to the matching terrain type which is already being used in the game. When the players complete a 5 x 5 grid, the game comes to an end, and then the score is measured on the basis of the number of connecting tiles and crowns.
8.  USAOPOLY Telestrations Original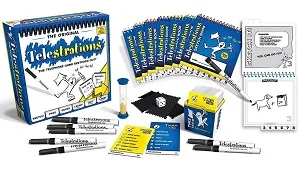 Telestrations Original, one of the best board games under $30 is rated 4.8 stars out of 5 on Amazon. It can be played with four to eight players and is suitable for everyone aged 12 years and above.
This game comes with tons and tons of ideas that can be generated through words and each game lasts for about 20 minutes. What makes this game exceptionally fun are the weird distortions that emerge out of original thoughts and ideas. The distortions, which are nothing like the initial idea, can definitely make a group laugh out loud!
How To Play:
This game is very much like the game called The Chinese Whisper wherein a string of players relay a secret message from one person to the other and when the last person tells others what they heard, it sounds nothing like the initial secret message.
Each player is required to draw something on the erasable sketchbook after a word is allotted to them individually. Each player then passes their book to the player on the left then each player tries to guess the word that they see and pass again till it returns to the original player. The miscommunication can make just anyone roll with laughter.
9.  Coup (The Dystopian Universe)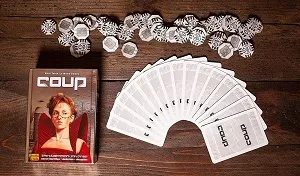 Coup is an engaging social deduction/bluffing game marked suitable for ages 13 years and above. Coup plays with characters anyone can choose to be any character. That's right, characters can change throughout the game, with each round taking around 20 minutes to play.
Requiring only two to six players, Coup poses fun challenges for party crowds and is a bluffing game. This is no ordinary board game for it requires its players to bluff, bribe, and manipulate. In this game of wits, only one family can survive.
How To Play:
A player is required to use the abilities of a character that they choose to become which can change throughout the game. Who chooses to be what character depends on the player themselves until they are challenged by some other player.
When challenged by another player, the player has to abandon the character and then take up a new one. One must destroy the rival players and force them into exile to emerge victoriously.
10. Mindware Qwirkle Board Game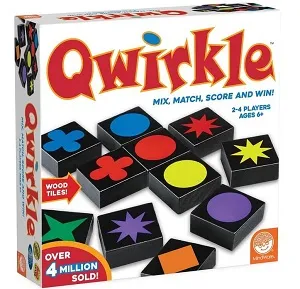 Qwirkle is a board game that can be played with two to four players and is suitable for everyone aged 6 years and above. This super easy-to-grasp tile game enhances strategy skills and each game lasts for about 45 minutes.
This is not just a fun game that can be played to pass the time but can also teach people tactical maneuvers, strategically planning, and forward-thinking. This game set hones special recognition, planning, and problem-solving skills. This product comes with 108 wooden Qwirkle tiles, 1 drawstring bag, and 1 rule book.
How To Play:
Qwirkle is a simple board game that requires the players to match colors, symbols, and shapes strategically.
Have A Look: Top 10 Beyblades For Kids
No one is alien to the fact that nothing brings a crowd together like a good board game does. Board games have often been attributed to creating long-lasting relationships with absolute strangers one met at a friend's party. They can be engaging as well as a rewarding hobby that one can indulge in to build authentic relationships and genuine communities.
There is a lot more to board games than them being a means to pass the time. One can learn how to create strategies, think of creative descriptions, critically analyze, come up with solutions to problems, and even boost memory, all while having fun and strengthening bonds with loved ones.
These board games under $30 can especially help children develop a good stimulus and response system and enhance their cognitive abilities while also improving the memory formation skills of the brain. If a dog is a man's best friend, then a board game is a crowd's best friend!
About Board Games, Their Benefits And FAQs
Board games are one of the most ancient games that have been played for centuries in all parts of the world. However, their charm is still intact and people still like to play them even in the age of video games.
A board game is generally a tabletop game that is mostly played between 2 or 6 players. However, there are some games that can be played with more players. All the board game starts with the players starting off from the same position or scenarios, but at the end, only one player or team wins the game. To know more about board games you can read further.
Types of Board Games
There are endless board games out there that suit best for every situation and occasion.
1. Party Games
Any board game could be a party game provided it is fun and doesn't take ever to finish. Also, the game needs to be easy to understand so that even a beginner can play it. Apart from that, a game that allows more players to play the game together is a better party game. Some of the best examples of a party board game are Double Ditto, Czech Games Codenames, etc.
2. Area Control Games
In an area control game, it all comes down to how much area on the board is in your possession. Because when you capture or control a new area on the board you get special powers or abilities related to that specific area. You can then use these special powers against your opponents to get an upper hand on them. Risk is one of the first area control games, later a lot of similar games were introduced.
3. Roll And Move Games
The roll and move board games are everyone's favorite and especially are very popular among kids. These games use dice that is rolled by each player one by one to move further in the game. The movement is decided by the number that appears on the dice after rolling it. Most of the roll and move games use a single dice but there are some games that even use two dice. Some of the best examples of a roll and move game are Snakes and Ladders, Monopoly, etc.
4. Legacy Games
The legacy games are a world in itself, you live a new story every time you play a legacy board game. Basically, it is a choose your own adventure style of game where you are the protagonist and your actions determine the outcome of the game. These games can take a long time to finish so make sure you have a lot of spare time to play. Some of the examples of a legacy board game are Quickfight, Risk legacy, Gloomheaven, etc.
5. Deck Building Games
A deck-building is the game where your primary focus is on building your deck of cards. The deck is mostly built during the game by buying and adding new cards to your deck. Players are provided with the same amount of game currency with which they can buy more cards and add them to their deck. Dominion, Concordia, and Clank are some best examples of deck-building games.
6. Hidden Identity Games
The hidden or secret identity games are games of backstabbing and betrayal, much like the Games Of Thrones show. At the start of the game, each player gets a new identity that only he or she knows about. The player has to keep his identity covered and have to pretend as if they are cooperating with other players. But meanwhile, the player also has to plan to backstab opponents at the right time. The player or in this case the traitor, who's the last man standing wins the game. Mafia, Secret Hitler, Witch Hunt are some of the best secret identity games one should try.
7. Puzzle Games
Puzzle games are there for ages and people love to solve them as it provides them an immense sense of pleasure and satisfaction in successfully solving it. But puzzle games can also be a hell lot challenging and test one's patience and problem-solving ability. Examples of some of the most challenging and fun puzzle board games are Torrex, Quixx, Patchwork, etc.
Benefits Of Playing Board Games
While most people play board games just for fun, there are many underlying benefits associated with it that most people are unaware of. Some of the key benefits of playing board games are.
1. Spend Time With Family
In today's fast-paced world everyone is busy with their own work, and hardly anyone gets time to spend with their family. But playing board games at home with your family will make sure that you spend quality time with them.
2. Reduces Stress
Stress is an unfortunate part of our daily lives, but we have to deal with it. According to a survey, 53% of people play games to reduce stress. So what better games to play than a board game to reduce your stress.
3. Memory Formation
Brain cells that are responsible for complex thinking and memory formation are under constant strain while playing board games. Thus, these games are great exercises for enhancing one's memory power and thinking abilities.
4. Child Development
Since board games are so good for your brain, making your child play with them instead of with dolls and action figures from an early age can help in developing logical and reasoning skills in them. Also, the focus of the child will increase over time by playing board games.
5. Board Games are Fun
No one can deny the fact that when it comes to indoor games, board games are real fun. Also, unlike other games which are suitable for a single age group, board games are played and enjoyed by people of all ages.
Board Games By Age Groups
Kids
On a rainy day when your kids can't go outdoors to play, you can give them a board game and they will love it. Board games are fun for kids which also helps them increase their focus and develop skills. There are lots of fun board games out there that are build keeping kids in mind. Some of the best games you can choose for your offspring are as follows.
A fun game for kids aged 3 and above, it is easy to understand and needs no reading skills. However, it can help your child learn numbers in a fun way.
2. Twister
It is a physical game where your child has to show their moves on a large game board. The objective is to twist and turn and on the board without falling down. It's a great indoor game for kids who can't sit in one place for long.
3. Scrabble
For kids in primary school scrabble can be a great game that can help them build their vocabulary in a fun way.
Teenagers
Teens can be very choosy when it comes to picking a game for themselves, however, there are some great board games that every teenager must love.
1. Phone Phever
Teenagers today are very attached to their phones, so they are definitely going to love this game. In this game, players need to use their phone (with an internet connection) to answer the questions asked and move further in the game. It's a great party game that can be played with 8 players.
If you have ever played the game "Would You Rather"? Then you know how much fun it is. However, picking your poison takes this game to the next level. It is a great party game and can be played with up to 16 players, otherwise, a minimum of three players are required to play the game.
Relative insanity is a fun game that is popular among teenagers. It is basically a card matching game in which one player reads out a scenario written on the card and the other player has to end the senior by choosing a funny punch line. The player who chooses the funniest punchline wins the game.
Adults
It's a common misconception among people that board games are just for kids, but that's not the case. There some board games that are enjoyed by the adults more than anyone else. Here's a list of some of those games:
1. Pandemic
A pandemic is a game where you have to work together to stop a disease from spreading. It is rated as one of the best co-ops games out there. So if you like to work in a team then you can get this game today.
2. Scrawl
If you are bored and looking for some hilarious board game then it can't get better than Scrawl. In the game, you have to draw whatever the card says you to draw and then pass the doodle to the next player to guess what it is. Overall it is a fun game for adults and they must try it.
3. Gloomheaven
The Gloomhaven is one of the most talked-about board games of all time, it is very popular among board gaming enthusiasts. The Gloomheaven is basically a role-playing game where you are always on a quest. Also, it is a huge board game that comes with lots of components and hidden things to open. So overall it keeps the gamer hooked to the gameplay and never lets them bored.
Elderly
Board games can be great for senior citizens as they can help them in keeping good mental health and also let them have some fun. Here's a list of those games.
1. Hive
Hive is similar to a chess game designed on a bug-themed board. it is a great game for elders who love strategic games. Moreover, the game is very easy to understand but it can take a lot of time to master it so it is both easy to play and challenging as well.
This board game is a great wordplay game for seniors with low eyesight. The word tiles that come with it are big enough for elderly people who can't see properly. The rules of the game remain the same as any other wordplay game i.e the player who fills more word grids in less time wins the game.
3. Catan
Catan is a classic german game and perfect for elders who are looking for a slow-paced game. In this game, a player has to collect as many as resources to build towns, which can be also traded off with other players. The player to gain 10 points first wins the game.
FAQS
How to store and organize board games?
The cardboard box in which the game comes isn't quite durable and they tear apart pretty easily. However, you can get a plastic or wooden game organizer box from amazon to organize all your board games. The best part about these boxes is that they are quite durable and they have separate compartments to store the board and other small components of the game.
What are Board Games made of?
The board games are generally made out of cardboard and paper. You can also see a plastic film on the top of the board to protect it from accidental water spills. The components and dice are mostly plastic material.
When was the first board game invented?
According to some historians, the first-ever board game was invented in 3500 BC in Egypt and the name of the game was Senet.
How much time does it take to finish a board game?
While the time taken to finish a board game varies according to the game itself. Some are very short games while some may take even hours to finish. However, if we take the average it takes around 40-45 minutes to complete a board game.