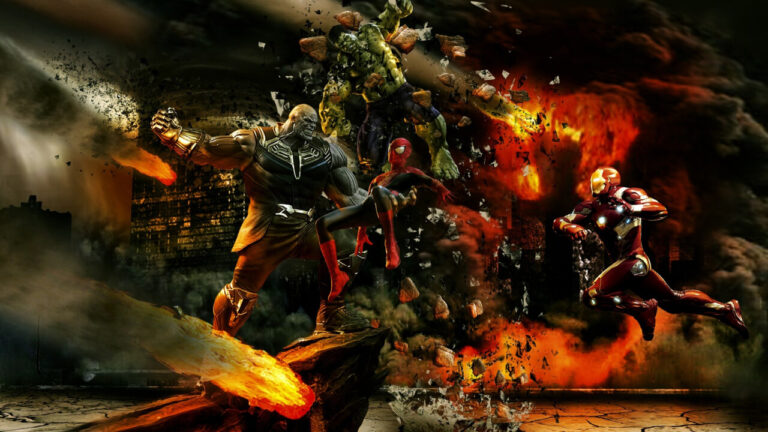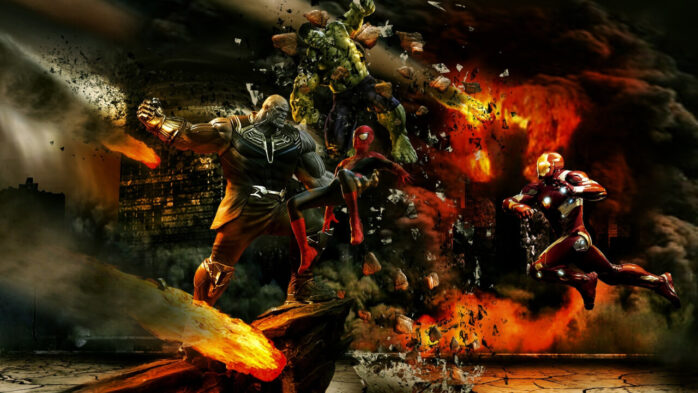 Thor's hammer and Captain America's shield were liked very much since Marvel's origin. But after the release of Avengers Infinity War and Avengers Endgame, something else has grabbed massive attention. Thanos Infinity Gauntlet has become one the most desired product of the Marvel Comical Universe.
There are many reasons for the fame that this gauntlet has achieved. Because of the iconic snap that caused the deletion of half the universe, it represents unstoppable power. The gauntlet features infinity stones and looks attractive enough to be liked by kids, adults alike.
Thanos Infinity Gauntlet is so popular that apart from the gauntlet, a lot of products like t-shirts, bags, pillows, mugs, etc are available online. But in this list, we are going to review the best Thanos Infinity Gauntlet itself.
These gauntlets are not just for show-piece but you can wear them in your hand. You can purchase the Avengers Infinity Gauntlet from Amazon, and enter a world of imagination.
List Of Best Thanos Infinity Gauntlet
1. Marvel Legends Infinity Gauntlet
Amazon brings the Marvel Legends Series Infinity Gauntlet. It can be put on by kids in their happy, imaginative games or by cos-playing adults, to ace that costume party.
Crafted with the same finesse as the dwarves of Nidavellir, the Legends Series Infinity Gauntlet has all that the real gauntlet features. This gauntlet is a giant, life-size 19.5" tall and is designed for the Titan within you. The stones are designed separately and most intricately. Not only that, it is also made to produce unique sound effects and singular FX effects.
This electronic fist Gauntlet has 6 different stones indicating the Space, Reality, Power, Soul, Mind, and Time stones. The stones are so mounted that it is very crafty and attractive to perceive. Features unique and individual sound, lighting, and FX effects. The gauntlet comes with an instruction manual that tells the user how to control it for the various effects.
The gauntlet is equipped with articulated fingers for ease of use to hold, grab and snap like Thanos.
Crafted from plastic PVC material which is light in weight and easy to maintain. Such intricate detail to craftsmanship has been paid that this gauntlet can very well become a collector's edition.
2. Bengpro Infinity War Light Up Gauntlet
Another best Thanos infinity gauntlet toy is from BengPro which can be used for children's fun games, for the next Halloween party, or even for the costume party. It can be bought for personal use or as a gift. This set is so realistic in looks that it will make one look as vivid and gruesome as the real Thanos.
The gauntlet glove is made from PVC. The stones are ingrained with LED lights that glow, giving off an aura of great power and imminent doom.
The gauntlet simply makes use of two button-size batteries to power up the Infinity Stones! The pack also includes two button-size batteries to run the Infinity Gauntlet.
3. ZealBoom Infinity War Thanos Gauntlet
Here is a strong, durable Thanos Gauntlet that is made for adults as well as children. You can wear it to an Easter party, cosplay events, or at a Halloween party with Thanos face mask. This gauntlet is made up of good quality PVC material. The material does not leave any smell on your hand.
What would be an Infinity Gauntlet if you can't imitate the snap of Thanos. The design is delicate enough to allow you to make a fist or snap. The ZealBoom gauntlet looks realistic because of the size and the LED lights.
Each of the 6 infinity stones lights up and shine when you press a switch inside the gauntlet glove. It makes the gauntlet more attractive in dim-lit rooms. Two pieces of Lithium batteries act as a power source for the stones.
This adult version can be worn by children above 13 years of age. If you are looking for smaller children, the child-size is also available by ZealBoom. Had they made the wires inside the glove well attached to the glove, this could be much better.
Also, few adults have complained about the small size. If you want a Thanos Infinity Gauntlet that is well detailed but budgeted at the same time, go for this one.
4. Rubies Infinity War Gauntlet
Rubies are a leading costume manufacturer for kids and adults. They are licensed to make Marvel's franchise products along with hundreds of other dresses and props featured on TV and cinema.
This one is a latex material infinity gauntlet designed for kids. You can gift this on their birthdays or Christmas. People have liked it for placing it on the top of a Christmas tree or even on a birthday cake.
The stones embedded on the gauntlet are multi-colored just like the gauntlet featured in the movie. These stones are made of plastic that is not that impressive but this is the best you can get in this price segment.
You can not snap with this gauntlet as it is stationary and always in a fixed position of a fist. If you need to take this home, for one thing, that has to be the amazing durability of the product. It is well made and has the necessary details needed in a gauntlet.
5. Avenger Marvel Endgame Red Infinity Gauntlet
Marvel brings you a red-colored budget gauntlet for cosplays and theme party costumes. This is a plastic gauntlet with limited details. All the infinity stones are present in the gauntlet but only the biggest one lights up. The material is hard plastic so durability shouldn't be your concern here.
Unlike the last two gauntlets, this one makes a roaring sound inspired by the movie. You can't open your fingers in this one too as it is in a fixed position.
They have fixed some rubber on the knuckles so that your over-enthusiastic kid does not go on breaking things or hurt anyone. This gauntlet is available in grey color as well which is slightly over-priced for a plastic gauntlet.
6. Infinity War Gauntlet Articulated Electronic Fist
This infinity gauntlet may not be the exact replica of the gauntlet worn by Thanos in the movie but still, it's a cool toy for kids. Most importantly it is designed in a way that fits most kid hand sizes. Wearing this, a kid can imagine himself controlling the galaxy just like Thanos.
Moreover, kids can push the center button on the gauntlet to activate the mighty FX sound and light up the center infinity stone. It uses 2 AAA batteries for lighting and producing the sound which is included in the package. Also, the fist is made up of hard plastic material and is quite sturdy.
7. Avengers Marvel Legends Series Power Gauntlet
If budget is not your problem, this is probably the best Avengers Endgame Infinity Power gauntlet. Fans of Avengers, especially Iron man fans will like this gauntlet because of its amazing looks that match with Iron Man's dress. It is made up of high-quality plastic that gives it durability and toughness. The design is premium and the detailing is impressive.
All the six infinity stones light up and make the movie-inspired sound when you push the biggest one. The infinity stones are well powered through a battery and feature a pulsating glowing effect when lit. Apart from pushing the bigger stone, the gauntlet makes 3 other sounds in different hand gestures.
The best thing about the gauntlet is that it is perfect for role plays and acts because you can move your fingers and act like Thanos. The individually articulated fingers allow you to make different hand gestures and even snap with a fist. The size of the gauntlet is big enough for adults as well.
Conclusion
The six infinity stones in the Infinity gauntlet were used by Thanos to control the fabric of the universe. These stones were associated with space, reality, power, mind, soul, and time. All of the 7 best Thanos Infinity gauntlets have these infinity stones embedded to give your child a feeling of wielding power.
There are lots of factors involved before finalizing the one for you. You can choose for gifting others depending on the price, looks, and material. The best option you can go for is the last one if you are okay with the high price. It has some distinct features that set it apart from most of the Marvel gauntlets on Amazon.