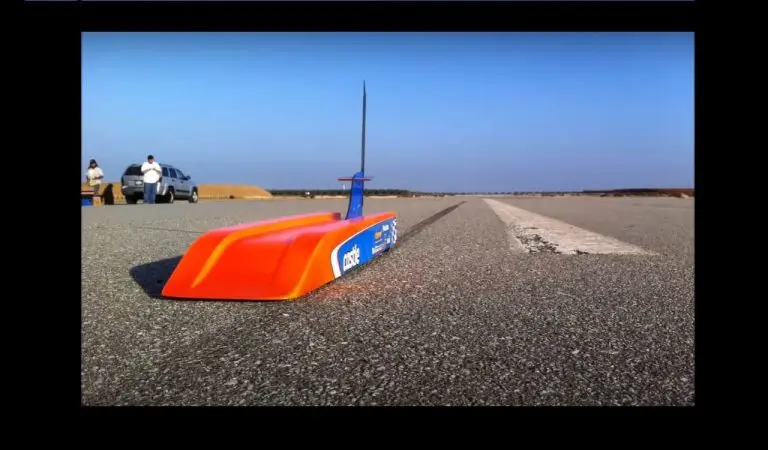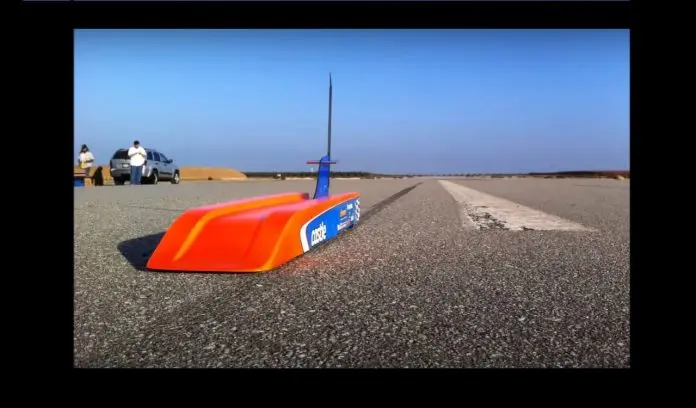 Zooming past spectators, remote-controlled cars have fascinated lovers of adrenaline and speed since their invention itself. They come in all colors, shapes, sizes and are manufactured by a range of companies producing some of them for kids while others for adults, strictly.
Fans of these fast, little, remote-controlled gadgets not only collect these cars but also take great care of them by buying products like RC car stands and other things to preserve these cars and bring out the best features in them. Needless to say, the world of R/C cars is expanding exponentially as more and more people develop collecting and driving these cars into their passion. Here, we talk about the world's fastest RC car, the RC Bullet.
RC Bullet – The Fastest RC Car In The World
RC Bullet – The Origins
Before one moves on to the specifications about the world's fastest radio-controlled car, one must know that the Guinness World Records holder RC car was built by Nic Case who managed to make the R/C car reach a whopping fastest speed of 202.02 mph (miles per hour or 325.12 km/h) putting even some real-life cars to shame.
Speed-obsessed Nic, in an interview, said that he developed this car over a period of several years. The result of all this hard work and dedication? After hitting world records of 161.76 mph in the year 2008 and 171.97 mph in November 2013, a stunning world record was achieved by Nic Case in Saint George, Utah, USA, on 25th October 2014. The speed run was taken at the Radio Operated Scale Speed Association World Championships.
The RC Bullet's Design and Details
The idea of individual parts was a result of brainstorming sessions that Nic had with his friend, John Trino in the United States of America. To say that the car took a lot of work to finally develop would be a massive understatement since it required intense hard work which spanned years. There indeed lies real joy when one sees the radio-controlled spaceship-like car zoom past oneself at its top speed.
The Wheels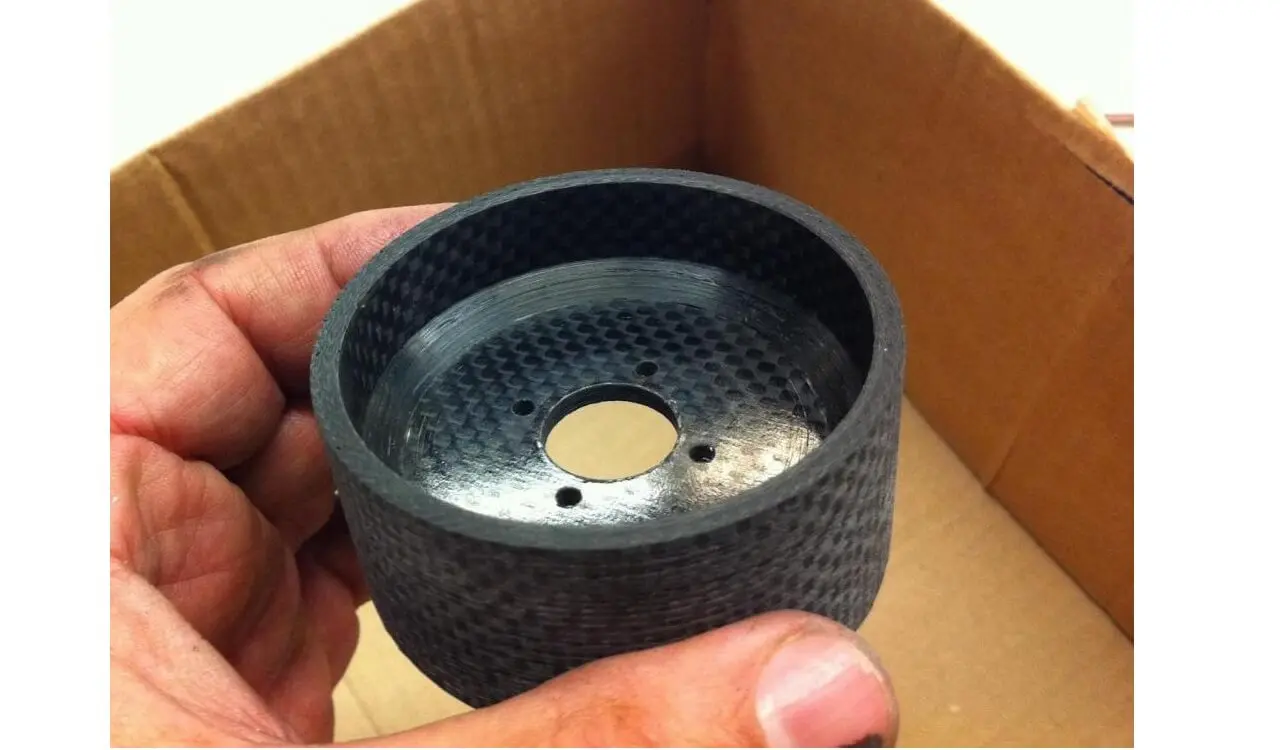 The record-setting remote-controlled vehicle is equipped with custom-made, rigid, carbon-fiber tires of diameter 3 inches are used in this extraordinary car that spins at approximately 23,000 rpm (rotations per minute) during the car's peak speed. The ever-ready to whizz off streamlined car comes with no suspension which prevents its rear from squatting under acceleration.
The Chassis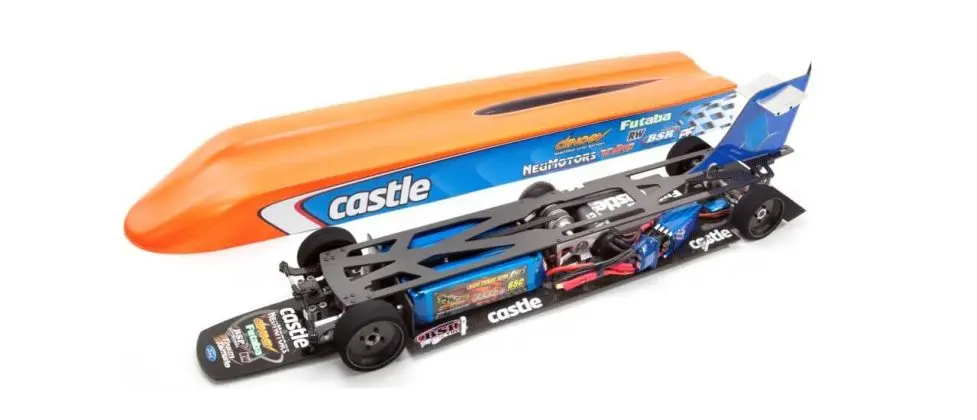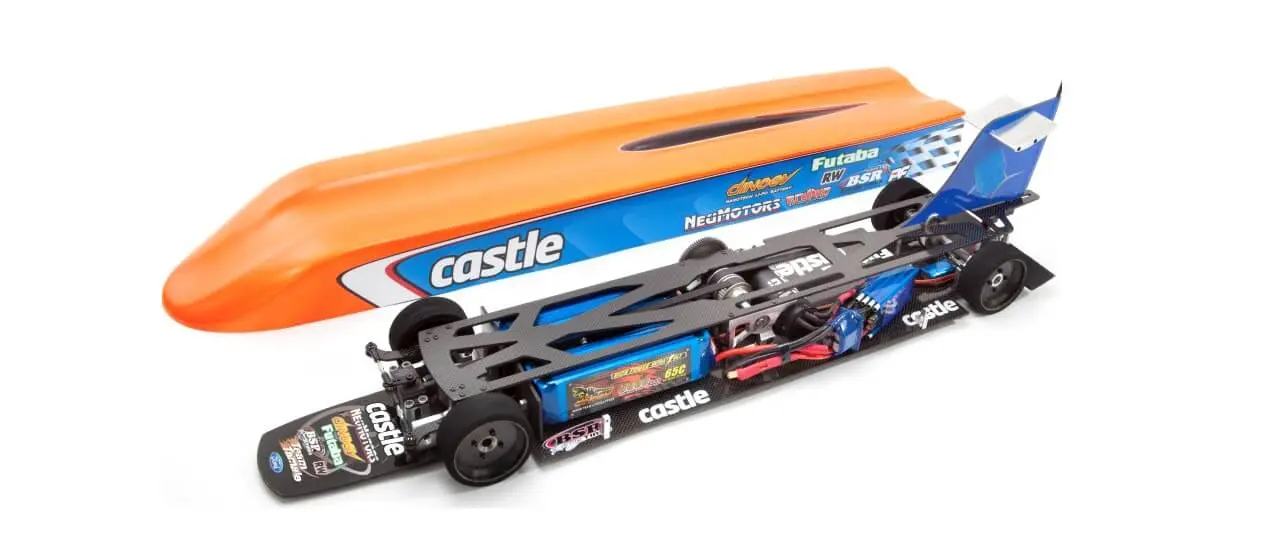 The chassis and other pieces of the car are made out of high-quality 3 mm carbon fiber and aluminium which give it the least possible drag and resistance. The conclusion as to what the chassis will be made out of and what shape shall be used was decided after several virtual wind-tunnel testings. Evidently, the Bullet requires a very stiff chassis.
The Receiver
The car powered by Neu Motors uses a Futaba FASST R614FF receiver with a 400 mm boat antenna, that rises up from the back of the tail fin of the chassis, to ensure that it's as far from the ground as possible for efficiency in signal receiving and performance. Positioning the receiver antenna high and perpendicular to the ground also helps in increasing the range to the maximum possible. The Bullet uses a Futaba 4PK transmitter which was used without much modification since it provides top-notch long-distance communication easily. It was also the best available transmitter at the time.
Other Details
Around 36 inches long and 7 inches wide, with a horsepower of 12 (peak estimate), the heavy-duty car comes with industrial drive belts instead of shaft-drive and Neu Motors which are generally used for RC planes and helicopters.
The 6 mm and 8 mm drive belts were used instead of shaft-drive since it was easier to find a reduction ratio that was close to 1.5:1 with the help of these wide belts. At 12 pounds, these parts make the R/C car very efficient.
The Bullet's electronic speed control is a unique, off-the-shelf Castle Hydra HV 240 with a Phoenix HV 110 control board. The Bullet also uses a Castle's Phoenix HV 140 in the power system. What really worked wonders for this futuristic RC car was a combination of Neu Motors and Castle speed controllers which, according to the maker Nic Case, was purely an outcome of out-of-the-box thinking.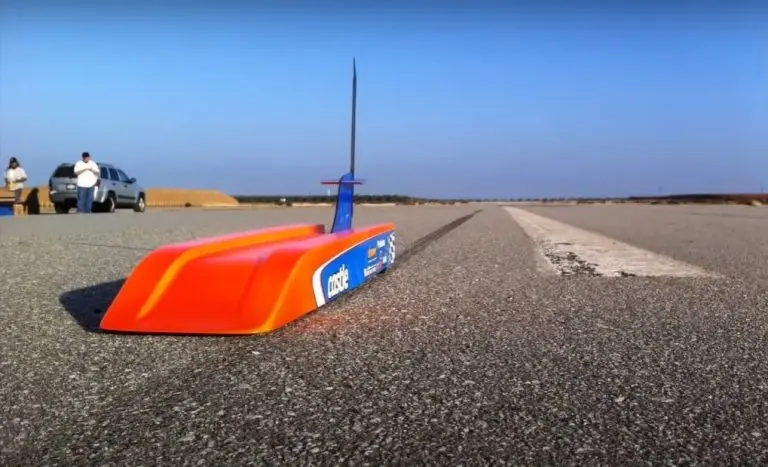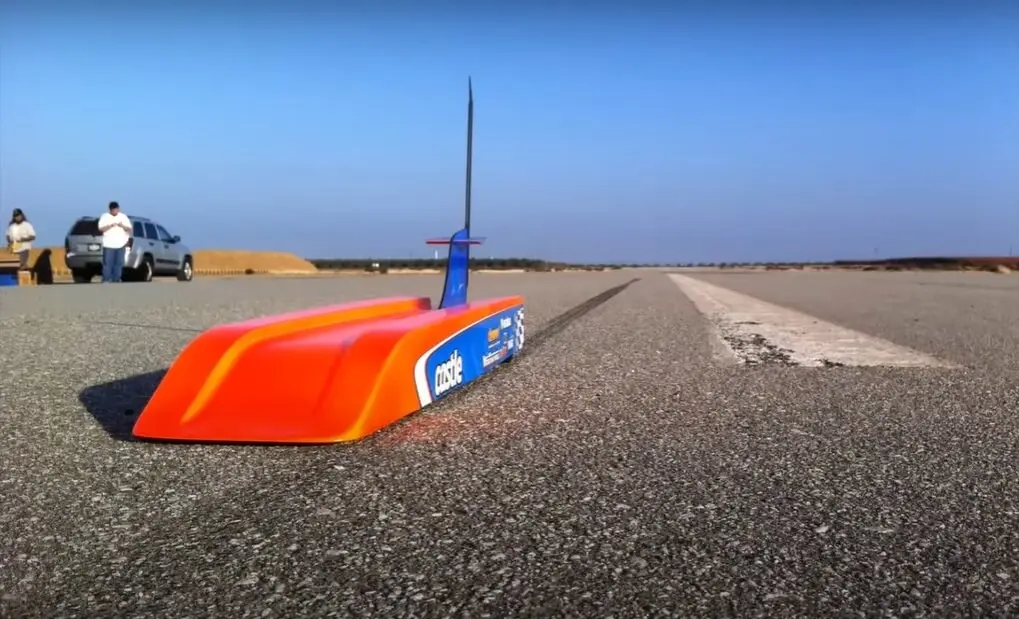 Some Model Specifications:
Wheelbase: 21 inches
Caster: 0 degrees
Differentials: Spools, front and rear
Motor: 1875Kv
Gearing: 75 x 34
Radio range: 1600 feet
Other Cars That Set Records Before the R/C Bullet:
In the year 2006, Electrified Nitro TC3 set the speed record at 134 mph
In the year 2007 Front-wheel-drive car, prototype set the speed record at 140 mph
In the year 2008 Schumacher Mi-3 based set the speed record at 161 mph
In the year 2011 SR-11, Nitro TC3 based set the speed record at 173 mph
When it comes to discussing the fastest radio-controlled cars in the world, a car worth mentioning is the Traxxas XO-1 which can go from 0 to 100 mph in under five seconds. These models sometimes outperform real cars that people drive. However, just like real cars, these seemingly harmless little products can cause harm, owing to inexperience.
The Traxxas XO-1 Supercar
With an appealing Bold ProGraphix painted body, this supercar comes with an optional Power Cell 3S 5000mAh LiPo battery. The stunning radio-controlled car has also been awarded the Best Electric On-Road Car. One of the most extreme and intense radio-controlled cars out there, Traxxas checks all boxes of agility, durability, efficiency, and performance.
Furthermore, this top-notch quality beast comes with belted slick tires and functional aerodynamics that help it sail through the air resistance and this very quality is what buyers cannot get enough of.
There are a few things that need to be kept in mind before one lays hands on this car. Controlling this lithium polymer battery-powered, all-wheel-drive supercar and unlocking its high-speed feature requires the Traxxas Link Application (to be downloaded from the App Store) on devices like Apple's iPhone or an iPod Touch. Traxxas allows only people having a driver's license to legally operate the 100 mph remote control car, thus, effectively keeping it out of reach of children with low experience of RC cars.
Other Specifications:
Comes with Traxxas Stability Management (TSM)
TQi 2.4GHz radio system with Traxxas Link Wireless Module
Castle Creations Mamba Monster extreme speed control
Traxxas Big Block Brushless Motor, powered by Castle
Integrated speed, RPM, temperature, and voltage telemetry system
Hard-anodized, PTFE-Coated GTR shocks
All-wheel drive
Shaft-driven All Wheel Drive
Machined 6061 Aluminum C-Hubs, Steering Knuckles, Axle Carriers, and Shock Towers
Hard-anodized GTR RC Shocks
Steel Splined (SS) dual-CV Driveshafts
Radio-controlled cars have grown out of the stereotypes where they were seen only as cheap toys with low to medium durability that was made for kids to play with and entertain themselves. The world's fastest RC cars have nothing to do with children at all and can, in fact, do more harm than good if handled by an inexperienced controller which is why most supercars that are radio-controlled, demand that adults with a legal driver's license only operate them to minimize the harm caused by and to amateurs in the field.
The contest of inventing the fastest RC supercar suitable for epic speedy runs and races lead us to marvelous beauties like Traxxas XO 1 and the RC Bullet. High speed comes with high durability that has to be ensured by each and every part of the RC car so that they work together to help the car achieve its highest performance.
With altered parts and better technology, the world might witness the evolution of these cars into even better and faster versions of themselves in the future. Until then, the R/C Bullet by Nic Case and other supercars will continue to leave adrenaline junkies as well as experts in awe of its speed.
Sources: