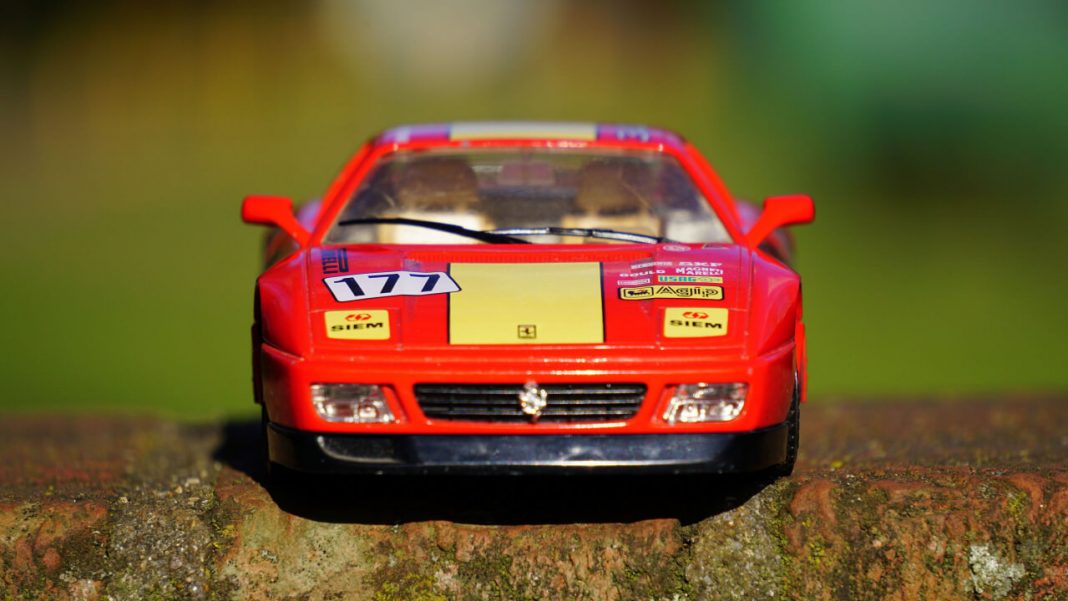 When it comes to RC toys, RC cars have always been dominating the market. There are a lot of factors that make remote control cars stand out among other toys. But the fact that people from all age groups can enjoy playing around with RC cars makes them truly special.
There are different types of RC cars when it comes to design and functionality. And getting to know about all of them is as fun as playing with them. I know, I'm exaggerating.
But seriously, you can really enjoy getting to know about different RC cars. Also, that knowledge can be really helpful in case you're looking forward to buying one. So, with that, let's start with our article where we've discussed different varieties of RC cars.
Different Types Of RC Cars
1. RC Touring and Race Cars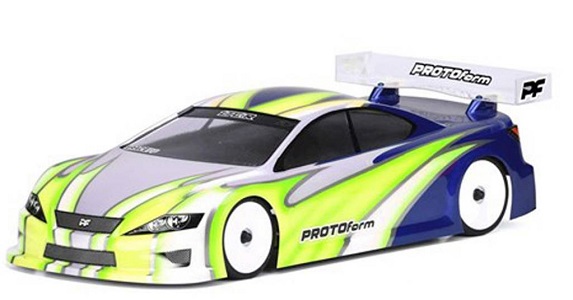 A touring car is a replica of a real car but with competitive racing elements. With low chassis, this type of Remote-controlled fast car is good for racing and simply driving on concrete surfaces.
If you have plans to play with it in your backyards and other rugged surfaces, you can probably skip this. But for racing on empty roads, carpets, and asphalt, these are the best toys available. Redcat, Traxxas, HPI racing, etc are some of the best RC car brands that make these types of RC cars.
2. Racing Drift Cars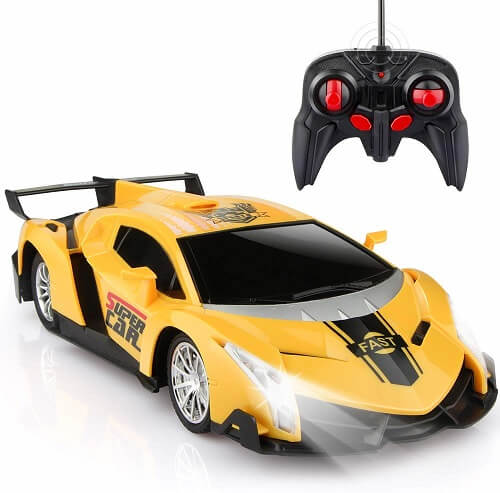 Drifting with remote control cars has been popularized recently. RC drift cars are meant for sliding efficiently on the turns of the track while maintaining good speed. Somewhat similar to the RC touring cars, low chassis, RC drift cars are not meant to run in a single direction.
RC drift cars are mostly used by professionals for zig-zag tracks and for showing some amazing drifts sideways.
The tires of these cars are made smooth so that drifting is easy and flawless. Most of the time drift cars can be customized as per the preferences and skills of the player.
Kyosho Mini Z, HPI RS4 sports 3, FTX Banzai are some of the best drifting remote controls cars available in the market.
3. Off-Road RC Cars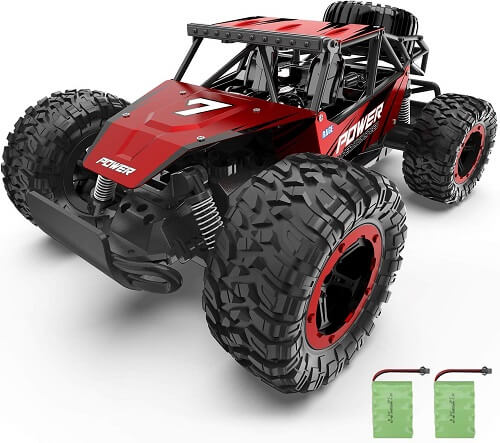 Now, if you're looking forward to running an RC car on a surface that is rough, and full of dirt, then you're definitely looking for an off-road Remote control car.
These types of RC cars usually resemble monster trucks or buggies, and their design is pretty rigid. Good suspension is provided on the RC vehicle for stable driving.
Most of the good companies make them shockproof to save from frequent wear and tear. So, you can expect the components of the rc cars to withstand any type of environment.
These cars have big tires with a good grip to hold on to the steep surfaces without falling. Also, the ground clearance is perfect so that the RC crawler isn't stopped at uneven surfaces.
Also, if you or your child is not very good when it comes to controlling an RC car, then an off-road car can be one of the best choices for you.
That is because they are designed in a way to handle multiple crashes, which you can expect when you are driving it somewhere other than the smooth surface.
RC Buggy And Truggy are off-road RC cars.
RC Buggy
These are the type of remote-controlled vehicles meant for racing on all kinds of terrains especially off-road. There are two types of RC buggies, 2 wheel drive, and 4 wheel drive. Though all buggies have 4 tires the 2WD ones' front tires are smaller than the rear ones.
The steering servo of these cars is highly efficient. Before buying an RC Buggy, you should make sure that the body is tough as RC buggy face a lot of shocks on the rough terrain. Losi and ARRMA make good buggies for off-road RC racing.
RC Truggy
Truggy isn't much different than the buggies but here the tires are bigger. Imagine putting RC truck tires on RC buggy. So, it's like a mixture meant for tougher terrains.
Very few companies make RC Truggy and they are mostly customized by RC car enthusiasts.
4. RC Cars With Camera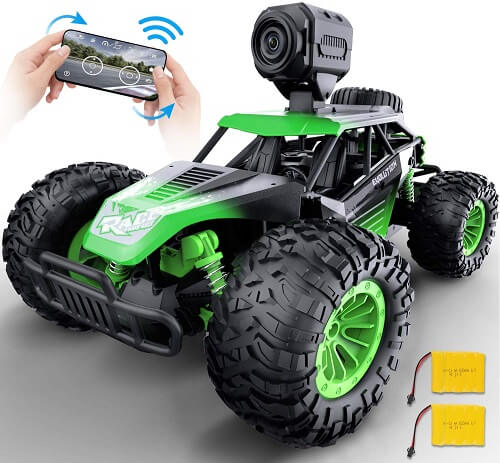 If you like to see the view from your Remote controlled car while playing with it, then your best shot is buying an RC car with a camera embedded in it. Now, the question is, where exactly can you see the live feed from the RC car? Well, some RC cars come with a mobile app.
So, you'll be able to see the live feed on your smartphone through the app. Whereas, some cars come with a controller with an LCD screen on them. In that case, you can control the car more efficiently.
As of design, the RC cars with a camera can be of any design. Like it can be racing drift car, Monster truck, buggy, etc. So, you'll have more than enough options, which is great.
5. Amphibious RC cars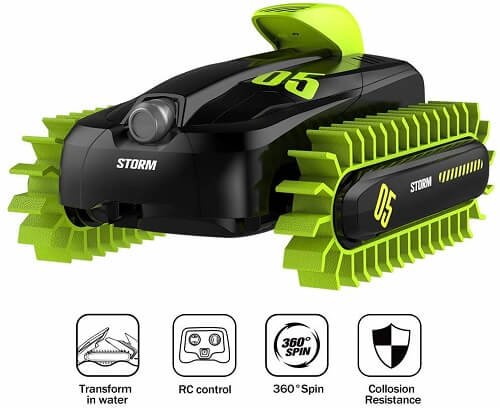 Now, these types of RC cars are truly a game-changer, and why's that? Well, these types of cars besides running on land, can also run on water. Mostly, they do that by transforming themselves in the form of a boat to be able to run on water.
So, if you ever dreamt of having a transformer hiding in your garage, then this is the closest you could get. The design of these cars is pretty much solid to be able to withstand the harsh environment of land, and of water.
6. Wall Climbing RC Cars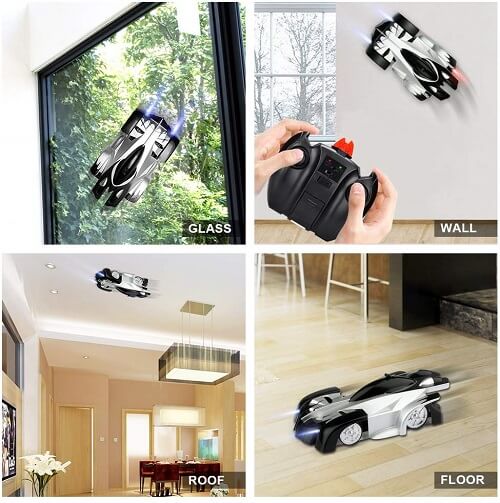 Ever heard of a remote control car that can run on walls? Most probably not. Well, then let me tell you that these types of RC cars use a vacuum system to stick, as well as make fast movements on walls and ceilings of your house. Also, most wall climbing cars can also work like your typical RC car.
This means that you can also play with them on the road. What's amazing about these kinds of cars is that they are designed to do stunts on your walls and ceilings. Like most of them can rotate 360 degrees. In short, you can really freak someone out with a wall climbing RC car.
Conclusion
All these RC cars run on rechargeable or non-rechargeable RC car batteries. There can be more than these types as many companies are trying with mixtures and adding new features on the old types.
Choosing the best RC cars depends on the activity you want to do with them. Though kids will be happy with any of these as a gift, RC touring and racing cars are most popular among children. As an adult, my personal favorites are the off-road RC cars.