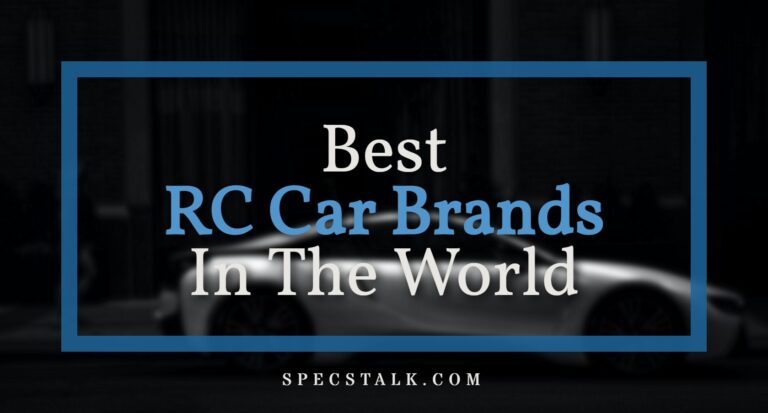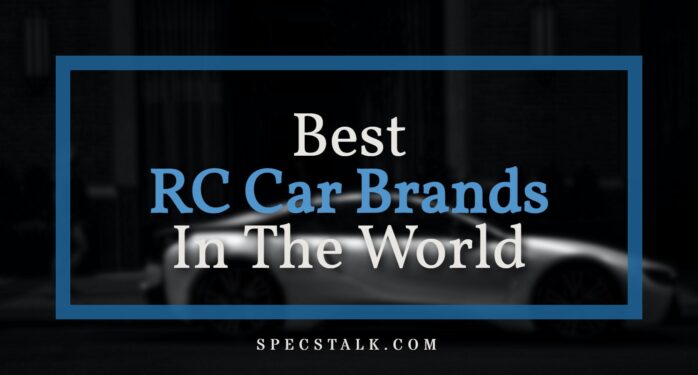 There are hundreds of RC car brands out there that claim to be the best.
Traxxas XO-1 1/7 Scale AWD Supercar with TQi 2.4GHz Radio System, TSM & Traxxas Link Wireless...
ARRMA 1/10 SENTON 4X4 V3 3S BLX Brushless Short Course Truck RTR (Transmitter and Receiver Included,...
HPI Racing 120098 RS4 Sport 3 Flux Ford GT LM Heritage Edition
Team Associated 1/10 RB10 2 Wheel Drive Buggy RTR Battery & Charger not included Blue ASC90031
Traxxas XO-1 1/7 Scale AWD Supercar with TQi 2.4GHz Radio System, TSM & Traxxas Link Wireless...
ARRMA 1/10 SENTON 4X4 V3 3S BLX Brushless Short Course Truck RTR (Transmitter and Receiver Included,...
HPI Racing 120098 RS4 Sport 3 Flux Ford GT LM Heritage Edition
Team Associated 1/10 RB10 2 Wheel Drive Buggy RTR Battery & Charger not included Blue ASC90031
However, finding out which brand is actually at the top is a tough task. But looking at some factors like
How long the brand has been in the business
The quality of their products
Customer satisfaction, reviews, and much more
you can judge whether a brand is worth it or not. We have done research keeping the above factors as well in mind and came up with the best RC car brands available in 2023.
Comparison Table:
People who are looking into trying new RC cars will find this article helpful in making a final choice.
 Top RC Car Brands
1. Traxxas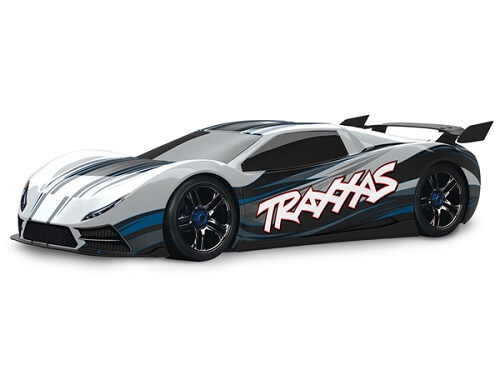 Without a doubt, the best remote control car brand is none other than Traxxas. This brand has been in the picture since 1986 and since then no other brand was able to dethrone Traxxas from its position. Moreover, Traxxas is continuously working on new designs while also integrating its cars with unrivaled technology.
Traxxas, an old RC car maker company makes one the most brilliant toy cars that are perfect for racing and off-road stunts. They provide two types of RC cars i.e RTR Nitro as well as electric radio-controlled cars and trucks.
Traxxas holds the credit for making the 1st remote control vehicle that can cross the speed of 100 miles per hour. XO-1 supercar was released 4-5 years ago and it is still one of the most fun cars available there.
You'll find every type of RC car under their banner. Their popularity is so much that the 'Dude Perfect' guys tested the Traxxas' most popular models by themselves on their YouTube channel.
The guys were able to make Traxxas E-Revo jump over a truck covering a world record distance of 197 feet. Impressive, right?
 2. Horizon Hobby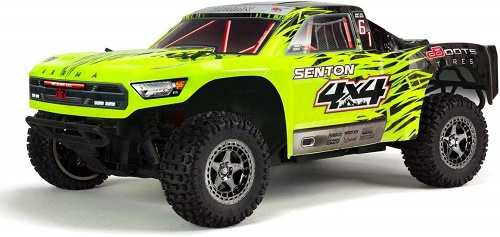 It's true that no brand was able to catch up with Traxxas when it comes to RC cars. However, if there is one brand that is capable of taking over Traxxas, then it has to be Horizon Hobby.
The brand has been making radio control cars a hobby since 1985 and they are very successful in their mission. Almost every model by Horizon is very well received by kids as well as adults. And not only RC cars, but the brand has widened its reach by providing RC boats and helicopters to RC enthusiasts.
3. Redcat Racing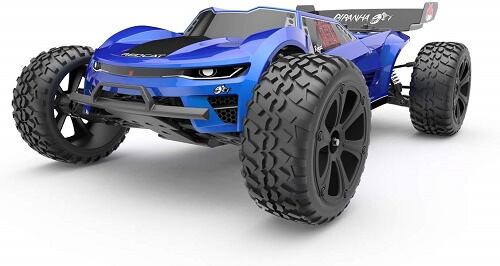 The third brand on our list is Redcat. Established in 2005, which makes this brand relatively new when compared to the other brands on this list. However, that doesn't mean Redcat is behind when it comes to providing fast, strong, and startling RC cars.
Redcat has become a premium and liked RC car brand in a short time. Their cars range from budget to expensive. Redcat makes Ready to Run cars but they can be customized as well. These cars are built with utmost perfection and good grade material.
Redcat RC cars have advanced motors from 390 brushed motors to brushless. Brushless motor in RC cars is way faster and lasts for very long. Redcat cars are also good means of practicing drifting and off-roading for your RC races.
The fact that Redcat provides cheaper RC car options, helps the brand stand out among other giants, like Traxxas, and Horizon Hobby. And if you're one of those people who are just trying to put their hands on RC cars for the first time, then it makes sense to go with a cheaper brand. And by cheap I am only talking in terms of money. Because in no way the quality of RC cars by Redcat is cheap.
4. HPI Racing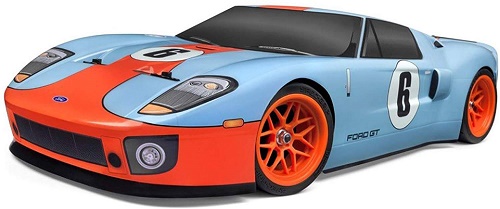 HPI came into existence in 1986, so we can say that this brand is an old player in the RC car domain. However, the brand didn't quite make its mark as its contemporaries like Horizon and Traxxas.
However, that doesn't mean HPI lacks what it takes to be popular somewhere in the future. What makes the HPI unique is that they come up with really unique designs, the designs which you've never really seen before. And not only the design but the engineering they put into their cars is worthy of all the applauds.
HPI racing cars have been part of and winners of many world championships. Their 1/8th scale trucks and crawlers are held in great esteem and are known as the benchmark of good RC vehicles. The HPI Savage XS is one of the fastest mini monster trucks in the world with a speed of 65+mph.
5. Tamiya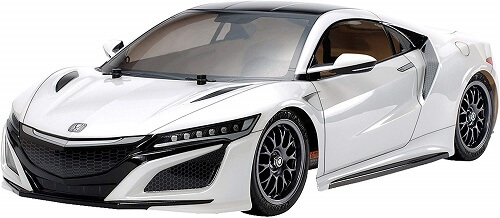 Originally established in 1948, Tamiya entered the American market with their hobby products in 1992 with Tamiya America, Inc. Since then, they have come up with thousands of products and established a good name for themselves not only in America but around the world.
However, Tamiya's Horrent buggy which was launched in 1984 still remains their most selling RC car. To celebrate their 30th anniversary, they relaunched the horrent buggy with some advancements and named it XB Hornet Black.
Moreover, Tamiya is well known for its miniatures but they are also making a huge fan base in the RC racing community. Overall, the products by Tamiya can be expensive but they satisfy the need of their customers.
6. HB Racing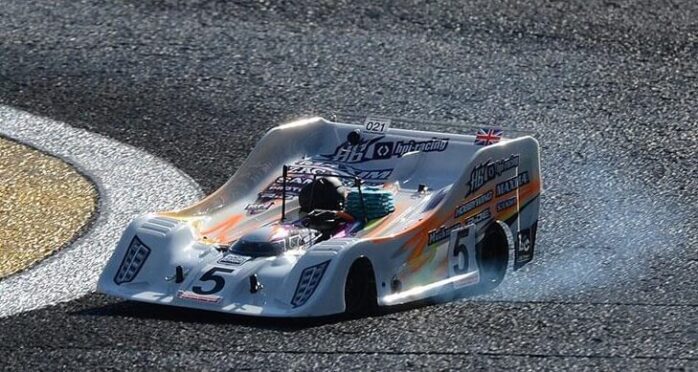 You should only consider HB Racing cars if you are preparing for a competition. HB Racing makes extremely expensive cars and the buyers have to customize them according to their priorities. These cars are not meant for beginners, professional RC racing players are their main target consumers.
HB Racing mostly deals with accessories and they have limited cars to offer. Their cars come in both types, Nitro and electric. They don't make crawlers or trucks. You get buggy cars, Truggy cars, race kits, and on-road race cars that can be up to 1/8 scale.
The components used by HB Racing are lightweight but heavy enough to be stable in races. The cars can go up to 80mph and even at that speed, the turns are mindblowing. HB Racing R8 is one of their most popular car which top players in the world have to use it.
7. Team Associated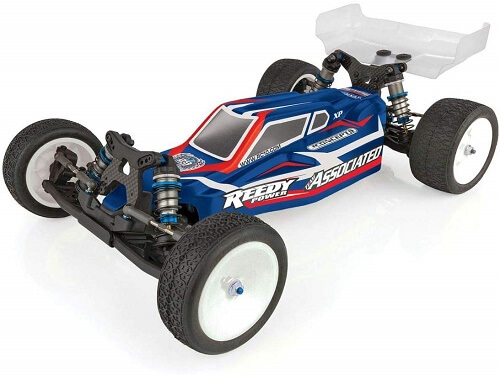 Team associated has been well known for their versatile hobby cars since 1965. So, it's safe to say that it is one of the oldest RC car brands out there. Also, they make all sorts of RC cars like off-road, buggy, racing, and rally.
They tend to give various options to their customers to choose from, while also improving engineering in their products. What's truly commendable is that the brand doesn't boast its experience by putting a higher price on its products. One can easily get an affordable, yet quality RC car under their banner.
Here's a quick look at how long these brands have been in the RC hobby industry as of 2023.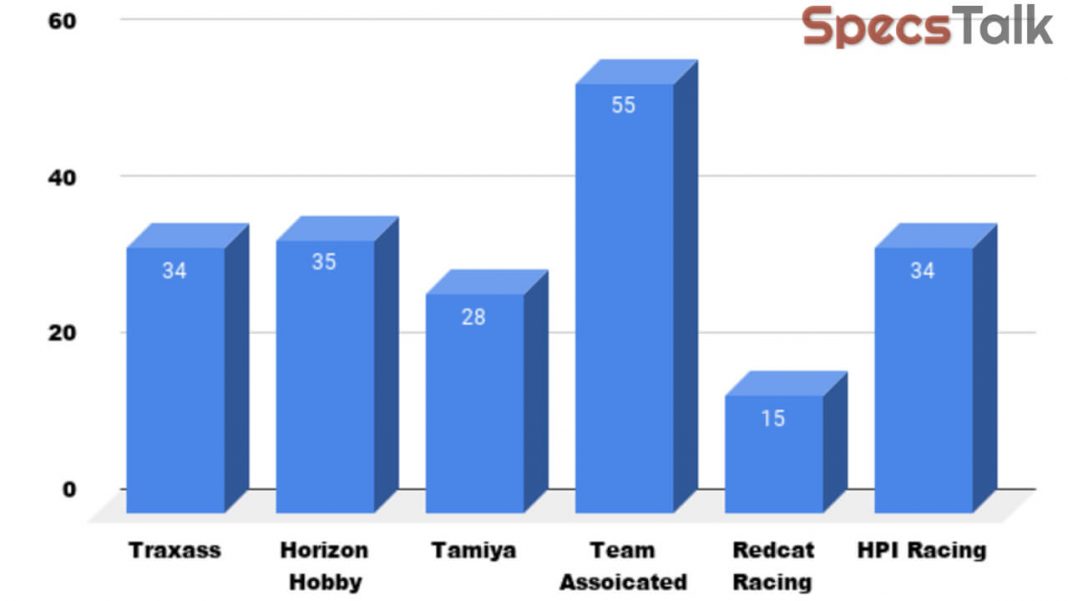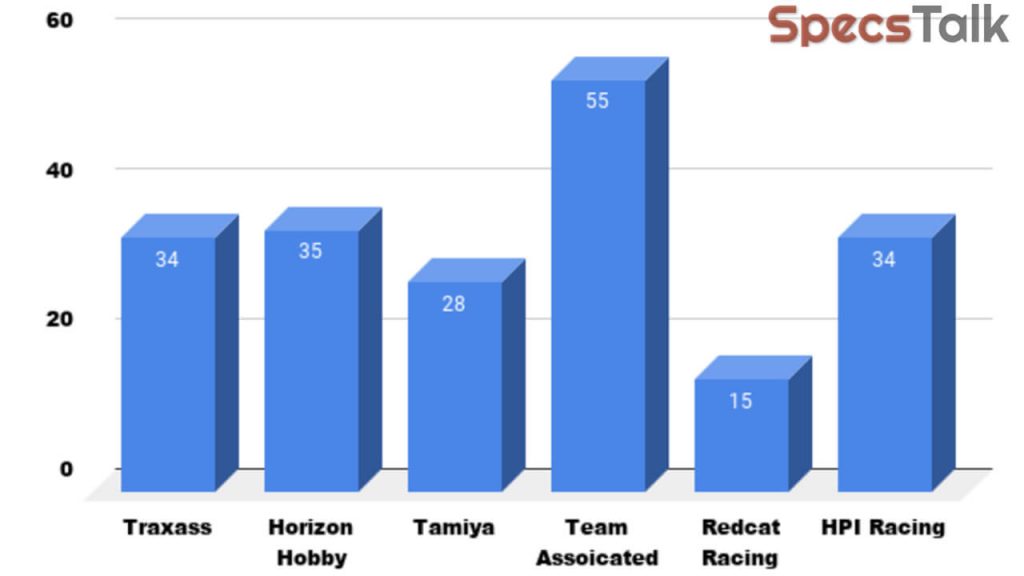 Conclusion
By going through the best RC car brands list, you must be aware by now that there are so many companies that make highly innovative designs and models of RC cars. RC racing car companies like Mugen and Losi are not on this list but deserve a mention.
If you have to choose from the above brands, Traxxas and Horizon Hobby are best, to begin with. Hope one of these RC car brands offers you ultimate performance and increases your entertainment manifold.
Even if you are a remote-controlled car racing enthusiast, you can upgrade your racing experience by going through the best RC racing car brands listed above. Those brands are meant to serve professional racers.
RC car racing is amazing, not only for amusement but children lean towards sportsman spirit while playing this game. The adrenaline fun they get motivates them to get their tasks done with preciseness. It is also like introducing them to the world of car driving with no risk of getting harmed.
DEERC 9206E DIY Extra Shell 1:10 Scale Large RC Cars,48+ KM/H Hobby Grade High Speed Remote Control...
4x4 1:10 High Speed Rc Car: This 4 wheels drive high speed RC racing car is equipped with high quality and durable components. The cool design of the...
2 Rechargeable Batteries Bring Longer Play Fun: Different from the conventional remote control car, equipped with a high-quality battery which is...
Proportional Throttle & Steering Control: Equipped with a 2.4GHz full-scale synchronous remote control system and can proportional controlled to...
With Metal Oil-filled Shock Absorbers: The four wheels are all packed with the Metal Oil-Filled Shocks(need to fill the oil by yourself). Allow you to...
Best Gift Ideas For Kids: This RC car develops children's interest and imagination. DEERC 1/10 scale large high speed RC car is the best gift for both...