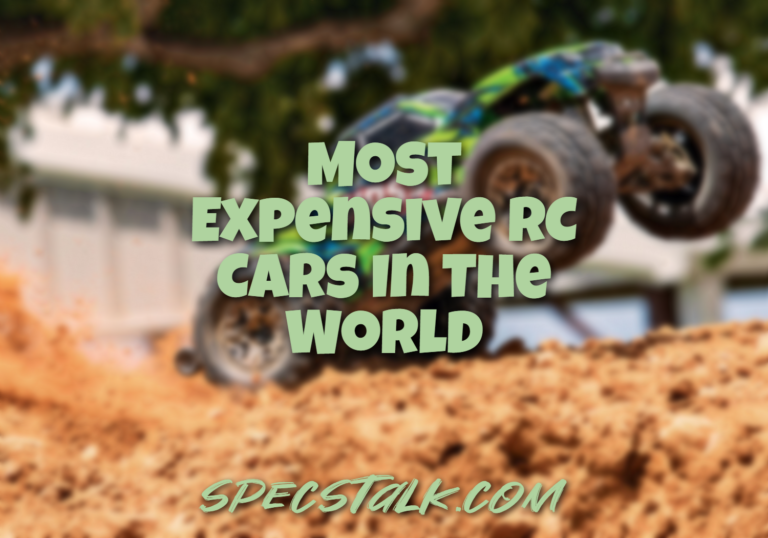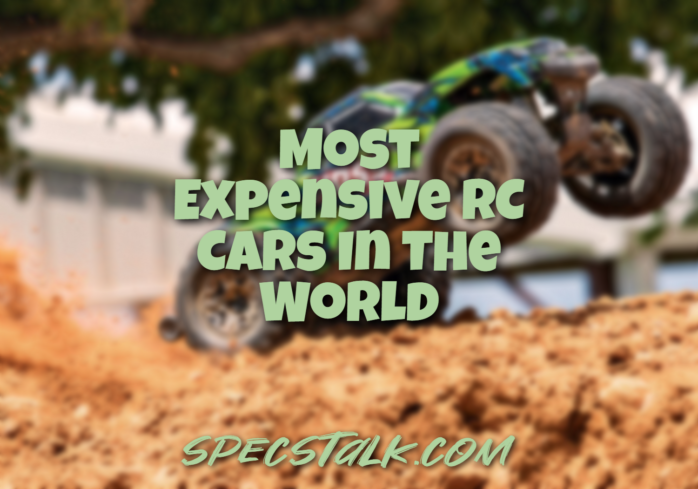 I am sure we all have played with an RC car in our childhood and some still do as an adult. However, for most of us, it is still a toy and nothing more than that. But, there are professionals and RC enthusiasts out there for whom an RC car is more than just a toy.
Best Choice
Second Best
Don't Miss
Also Consider
Traxxas X-Maxx 1/6 RTR Electric Monster Truck w/VXL-8s, TSM, Orange, TRA77086-4
Losi RC Truck 1/6 Super Baja Rey 2.0 4WD Brushless Desert Truck RTR (Battery and Charger Not...
Traxxas XO-1 1/7 Scale AWD Supercar with TQi 2.4GHz Radio & TSM, Black
Best Choice
Traxxas X-Maxx 1/6 RTR Electric Monster Truck w/VXL-8s, TSM, Orange, TRA77086-4
Second Best
Losi RC Truck 1/6 Super Baja Rey 2.0 4WD Brushless Desert Truck RTR (Battery and Charger Not...
Don't Miss
Also Consider
Traxxas XO-1 1/7 Scale AWD Supercar with TQi 2.4GHz Radio & TSM, Black
keeping this in mind, there are many top RC car brands that build premium RC cars to satisfy this particular segment of customers. These premium RC cars are built for professional usage like RC racing, filmography, etc.
You won't believe me when I say that these RC cars can be up to 20 to 30 times or even more expensive than the standard RC cars. We have prepared a list of such premium RC cars for you to have look at if you don't believe us.
Most Expensive RC Cars In The Market
1. XB Hornet Black Limited Edition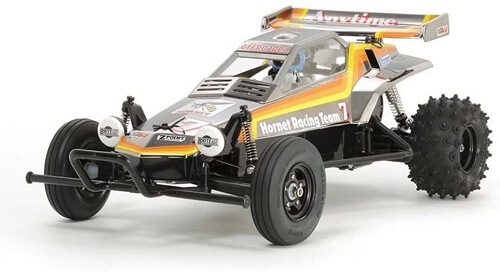 The original XB Hornet buggy was first launched in the year 1984 by the company known as Tamiya. It was a huge hit among RC car enthusiasts in the mid-'80s.
To celebrate that success, Tamiya has worldwide launched a limited edition of the original car for its fans. This new limited edition RC vehicle features an all-black metallic body with some technical updates.
There is another version of the XB Hornet which is available in the market for a reasonable price. You can get the regular Hornet buggy at approx $100 from online or offline stores.
But, the Hornet Black limited edition can cost you somewhere around $1200, which can be considered expensive for an RC car. However, if you want to get lost in nostalgia then you should definitely have a look at this limited-edition RC car from Tamiya.
2. Losi 5Ive-T 2.0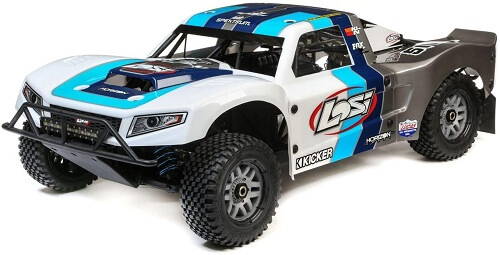 This RC car is on the list of expensive remote control cars because it runs on gasoline and not electricity. The cars that use engines instead of motors for their operation are bound to be expensive.
However, these cars run way faster than normal battery operated RC cars and therefore are not easy to operate. And hence, they are only meant for professional RC racers and not for beginners.
The RC car from Losi is one such gasoline operated RC car that you can buy at approx $1400 from Amazon. It comes with a 6 channel receiver, but you will have to buy the transmitter separately.
3. Kraken Vekta.5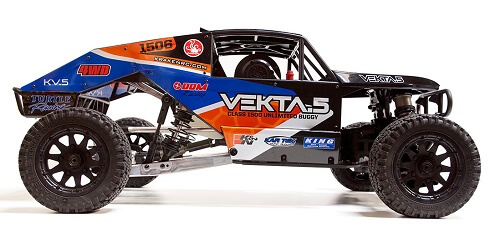 The Kraken Vekta.5 is another buggy radio control car on this list that will cost you around $1,774.99 on its official website. It is also called the KV5. It's a 1/5 scale RC car builds upon the design of Shannon Campbell's Class 1 named "The Beast".
Similar to other gasoline operated RC cars, this one also is only for the experts of RC racing.
It is an off-road RC car that you can race anywhere on rough terrain. Also, it has a heavy-duty roll cage that protects the chassis and other internal parts in case the car flips over during a racing session.
Overall it is a monster truck that can destroy everything that comes on its path.
4. Traxxas Xo-1

Traxxas is one of the most popular RC car brands in the world and rightly so because they have been making awesome RC cars for a very long time.
The Traxxas XO 1 is probably the most famous and fastest car from Traxxas. It can go up to 100 mph on full throttle which is an amazing speed for a radio controlled car.
The Xo-1 is claimed to have the largest brushless motor which provides it huge thrust to reach the speed of 1 to 60 mph in just 23 seconds. If you are impressed with the features of the car and are wishing to buy it then let me remind you that it will cost you approx $800.
 5. Freefly Tero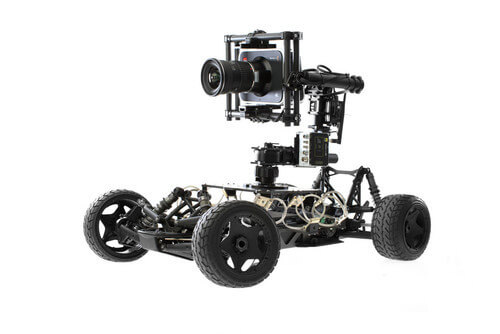 At a whopping price of over $4500, the Freefly Tero is the most expensive RC car out there. Now you must be thinking that why this RC vehicle is so expensive? Well, the Freefly Tero may look like some ordinary RC cars but it isn't.
With well-built chassis, electric engine and heavy-duty tire, this car is designed to be used with heavy professional filmmaking cameras.
It can be used to film chase sequences and other heart-pounding action scenes which can be risky if filmed by human beings. If you are an aspiring filmmaker then you can use it for shooting your short films or other projects.
However, if you can't afford it then you can also get it on rent as well, Freefly has its offices in every major country of the world.
Honorable Mention
1. AUTOart 1/18 Mad Max2 – The Road Warrior Interceptor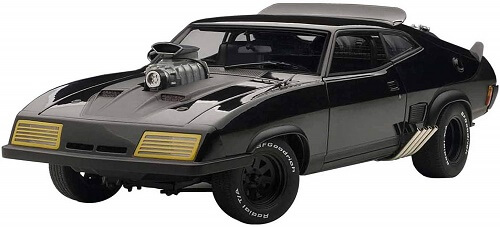 Mad Max is a classic action thriller movie from Australia. The film was released in 1979 and shortly became one of the most profitable films of all time. Moreover, the cars used in all the movies of the mad max franchise have their separate fanbase.
Autoart encashed the popularity of the Mad Max franchise and came with its own version of the Interceptor car used in the movie Mad Max 2 the road warrior. The 1/18 scale model of the interceptor is the exact replica of the car used in the movie and will cost you approx $1300 if you want to buy it.
Conclusion
After looking at this list, I hope now you won't consider a remote control car just a toy. A lot of effort and engineering goes behind creating these awesome small racing machines and hence their price is justified.
Also, the Mad Max 2 interceptor is not an actual RC car as it is just a scale model car but I couldn't resist putting it on the list and hence added it in the honorable mention.
All in all, these are some of the most expensive RC cars in the world right now. If we missed some of them then don't feel shy to tell us in the comments below. We shall add them to this list right away.