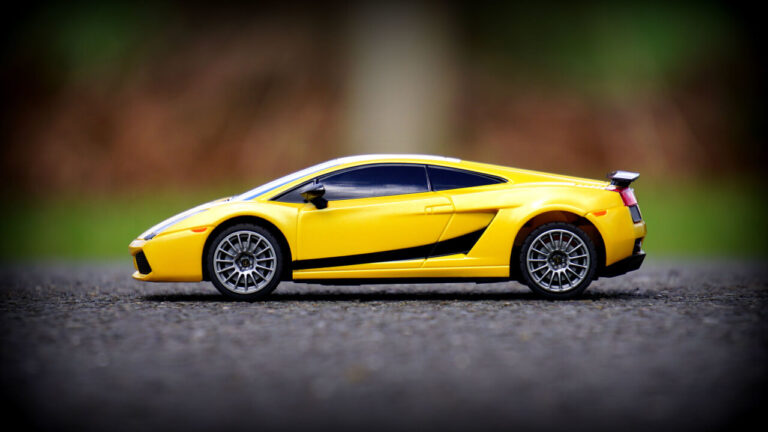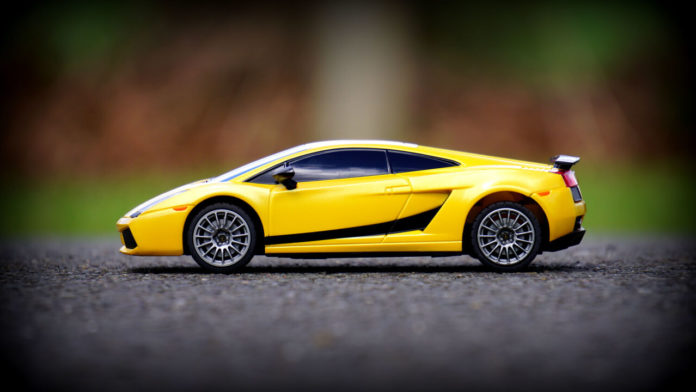 RC cars have always been and will continue to stay one of the favorite toys for children. But with continuous growth in technology, remote control cars have evolved in such a manner that they've become a hobby for adults too. The rush of controlling a toy-sized car that is incredibly fast and can be hit without hurting anyone is a feeling you can't really resist. So, buying an RC car for your child or even for yourself is just perfect.
But the thing is, not every RC car you see online is worth your money. You need to spend a good amount of time on the internet searching for the best, yet affordable RC car. And we all know that having that much free time is a dream or a luxury. But don't worry, we have done thorough research on it. And based on that research, we've picked up the 7 best cheap RC cars for you that are under $50.
These remote-controlled cars have different features. These RC cars are not only a medium of entertainment for young kids but also a means to learn and enhance their skills. We have provided pros and cons for each car to help you with better decision-making.
Best Cheap RC Cars Under $50
1. JEYPOD Remote Control Car
This remote control monster car is one of the best off-road RC cars you could hope. It is made of non-toxic plastic material, which besides being safe is strong, I mean really strong. You can be as much careless as you want with the handling and the car will definitely withstand any crash. But how's that, right? Well, the car is designed with a baffle in the front, which helps it to resist damage when you crash it directly on the wall or on any other hard surface.
Along with that, it is completely shockproof with the equipped springs. This further means that the car will hold itself against vibrations caused due to running on an uneven surface. And finally, it is water-resistant. So, a few splashes of water won't hurt your car.
The 2.4GHz pistol remote control can keep your car connected up to 80 meters, which is more than enough for an RC car. Moreover, this single remote control can be used to run 2 RC cars simultaneously, which can be really convenient if you own more than one RC car. It is modeled with a powerful motor that gives the car a maximum speed of 10.5 mph. But that much speed doesn't mean you'll lose control over the car at some point.
This RC car can easily take quick and sharp turns without losing its grasp over the ground. The only thing that could be better with this car is the controller. Keeping aside the fact that the controller is cheap plastic, it also doesn't give much control options. Like you can't control the throttle of the car, which means you can't manage the speed of the car as per the surroundings.
Now about the car battery. So, the car comes with 2 rechargeable 3.6V 700mAh batteries with a USB charger. Each battery can be fully charged within 90 minutes and can give a continuous run time of 30 minutes. So 2 fully charged batteries mean a total fun time of 1 hour. Also, the transmitter runs on 2 1.5 AA batteries, which are not rechargeable.
2. Amicool 4WD Remote Control Car
This 360 degrees double-sided car can run on both sides (forward & backward). Need I say more? Well, of course, I have to. The material and design of the car make it a steal at such a cheap price. The ABS plastic that is used to manufacture this incredible RC car is completely non-toxic and harmless.
The 4 independent wheel design enables you to do experiments while driving. This means doing stunts, flips, or making the RC car jump over the stairs has never been easier. The 2.4 GHz wireless remote control resembles the design of a gaming controller and can control more than one car at a time. By using this RC car transmitter, you can make the car run at a maximum speed of 7.5 mph. To be honest, I would have been more thrilled with this car if it was even faster. Anyhow, I can easily forget the speed factor considering all the other amazing things this car can do.
Other than its design, it is a non-rechargeable RC car. This also means that this car doesn't come with a USB charger. So you'll have to buy non-rechargeable 1.5V AAA batteries every time you want to have fun with this car or you can also buy a rechargeable batteries pack and use those batteries inside the car after charging them. The life of batteries being 30 minutes.
3. Growsland Remote Control Car
This one is probably the best RC car if you running low on budget. Growsland RC car has stylish looks and colors and comes with a very sleek aerodynamic design. It has all directional functions of a normal car like forwarding, reverse, left, and right turn. The directions are controlled by a simple two joysticks remote control that also looks good.
It can go up to the speed of 8-10 miles per hour which isn't fast enough but best for this price range. Growsland RC car is powered by 4 regular batteries that are not rechargeable. It has LED light headlamps that work as a real car as it lights up when the car is moving ahead. Playing with this car in a dark room will be easier.
The strong scratch-resistant material of the car is non-toxic ABS plastic which is safe for kids to use. Your kids can enjoy car racing without fearing any hazards. The wheels are smooth and flexible and help the car to run freely on your wooden/concrete floor, carpet, and road. You can gift the car on Christmas as it looks equally good as a showpiece material.
4. BEZGAR-17 Toy-Grade Remote Control Car
Offroad vehicles are very trendy now. BEZGAR RC car is the perfect RC truck crawler with a powerful motor and durability. The car features 4 LED lights that are on top of the car. It gives a real racing experience in a dim-lit room. As the design is for off-roading, the vehicle runs very effectively on any rough terrains like concrete, uneven/unfinished roads, and even on macadams.
Not playing with this car on a bumpy road will be a waste. So, one would like to test the full-fledged performance of this RC car on uneven terrain. You don't have to worry about the safety of the car as front and back crash-proof bumpers are thick and made with durable material. Any collision on a hard wall or falling off the surface won't harm the vehicle as the body is all-alloy, shockproof.
The RC car is powered through 2 800mAh rechargeable Ni-MH Batteries that takes 3-4 hours for charging fully. On a full charge, the battery will last 20-30 minutes depending on the usage. The car runs at a frequency of 2.4 GHz with a non-jamming function. It means you can race with your friends without your frequencies disturbing each other. You can take this car up to 12.5 mph.
5. SZJJX Off-Road Remote Control Car
Here is another all-terrain RC truck crawler within a pocket-friendly budget. SZJJX off-road car has a rugged body designed to race freely on rocky roads, hills, sand, pebbles, etc. Apart from the shock-proof body, the gripped wheels are also made up of good quality PVC material for durability. The grip of the tire is skid-resistant. You can race on slippery roads without any skids and additionally the car has good ground clearance as well.
The four wheels have independent suspension springs that allow the vehicle to be more flexible and run on bumpy terrains without overturning. The motor installed in the RC car provides powerful torque which is strong enough to help the car in climbing and racing on a hilly track.
This RC car is controlled through 2.4GHz frequency which is enough for you to give direction from at least 60 to 100 meters. The car can run at a speed of 9.3 mph for around 15 to 20 minutes at max speed. You get fully functional steering with the capacity to move forward, reverse, and turn right and left. This RC crawler is also big enough in comparison to other RC cars.
6. BEZGAR-18 Toy-Grade Remote Control Car
BEZGAR-18 is a powerful and very stylish RC car under $50. There are many good things about the car to talk about and the size and design have to be the 1st thing. Most RC cars come in 1/18 scale size but the scale of this one is 1:14 like the previous, BEZGAR- 17 car and the design is much more attractive, perfect for racing. It comes in 4 colors, red, cyan, green, and blue. This one is also made up of durable alloy material with shockproof built. The uneven terrains and the crashes and overturns cannot harm the RC car's body.
The 2.4 GHz frequency allows you to operate with a stable connection through the remote control within a 60-70 meters area. Like its predecessor, this RC car also features the non-jamming function so many players can play at a commonplace without interference. The best thing about the RC car is the option of USB charging. The USB battery charger comes with overcharge protection and a short-circuit-resistant function. You get two RC car batteries for uninterrupted fun. But the downside is that the battery drains too quickly, you get only 15 minutes of runtime at full speed.
7. BEZGAR-15 Budget RC Car
This is another RC crawler by BEZGAR with a little unusual design. The size scale is the same as other models i.e. 1/14. This one comes at a very affordable price without lacking many functions in comparison to other BEZGAR RC cars. The car posses an average signal frequency of 2.4 GHz for a stable connection with the remote control within 50-60 meters of the area. The car has 2 modes in which you can drive. The on-road mode makes it high-speed for good flat roads and the off-road mode which makes the ground clearance higher is for the rugged path.
There is no change in its battery capacity and it features the same 800mAh battery as other BEZGAR RC cars and crawlers. It takes 150 minutes to completely charge to provide 20 to 30 minutes of runtime. You do not have to worry about the battery catching fire as the USB charging function of the body offers good protection against electrical hazards. The strong motor and the crashworthy and non-slip tires will allow you to run this car on very bumpy terrains and grounds.
Have A Look: Best Tool Kits For RC Car
Best Cheap RC Cars – Wrapping Up
These reviews must have helped you in forming a final decision regarding purchasing the best budget RC cars under $50. Most of the inexpensive RC cars feature either regular batteries or 800mAh rechargeable batteries. Both types of batteries do not give very satisfactory performances and that is probably the only disadvantage with budget RC cars. However, most of the cars offer 2 batteries so that your fun is not ruined too quickly. The frequency of most of Remote control cars is also the same. Other than that, you can find the RC car for you depending on the budget, type, and looks.