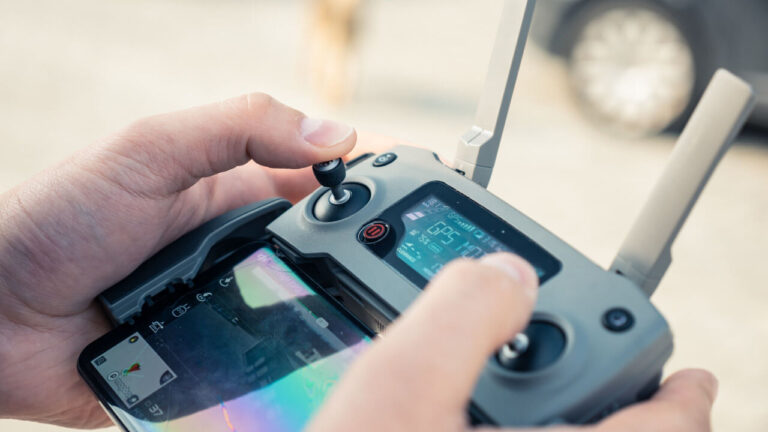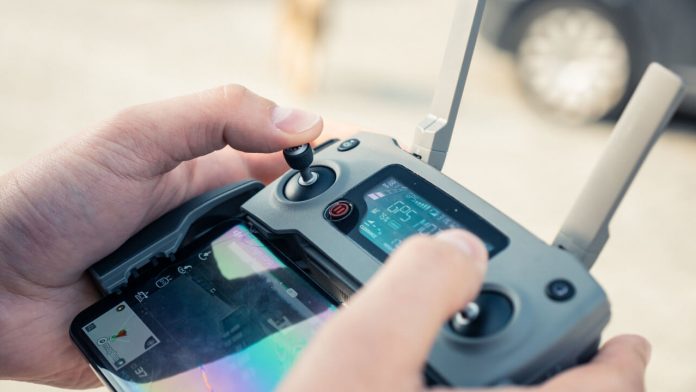 The transmitter and receiver are the most important parts of an RC car. If you are building a car from scratch then it becomes very important to choose the right transmitter and receiver for it.
However, if you are buying an RTR(Ready-To-Run) car then mostly you get a transmitter within the package. But the quality of the transmitter is not that great until or unless you are buying the expensive RC car.
Mosty, the transmitter you get with the midrange and cheap RC cars lacks the quality and in some cases, it stops working rather too early. There's no need to worry as there are companies out there that make good transmitters and receivers which you can buy as a replacement for the old ones.
Here, we bring to you the list of best RC car transmitter and receiver that you can get for your old RC car or if you are building one from the scratch.
List Of Best RC Car Transmitter And Receiver
1. Flysky FS-GT3B Digital Car Controller
The first product on our list is from FlySky which is one of the leading manufacturers of RC transmitters and receivers. The FS-GT3B comes with an LCD screen for viewing the channel and frequency stats. Moreover, it fits with most RC cars and trucks to enhance their performance by many folds.
To use this transmitter, you need to first change the old receiver of your car with the new one you get in the box. And then tune the transmitter with the new receiver.
The transmitter works on 2.4 GHz frequency and supports 3 channel modes for better controlling the RC car. It also supports advanced frequency hopping digital systems (AFHDS) which reduces interference and avoids interception for better transmission of radio signals.
Other than the RC car, you can use this transmitter for RC boats as well. It works on 8X1.5V AA batteries and requires 12V of power. You also get a low voltage warning when the transmitter starts running out of battery. Overall this transmitter does a good job and you can consider it if you are looking for a decent RC transmitter.
2. Flysky FS-GT5 RC Car Controller
The GT5 is another Flysky device on our list. This transmitter also comes with an LCD screen and works on 2.4GHz frequency. But, unlike the previous transmitter which supports only 3 channels, the GT5 supports 6 channels which allows you to control your car more efficiently.
Moreover, with its ABS functionality, it is easier to control your RC car on sharp turns and corners. You can also use this transmitter with RC trucks and other RC models.
This RC Car transmitter also supports the CRAWL function that allows you to control RC wall climbing cars with ease. Also with its gyro stability function, you always get a stable and controlled driving experience even on the roughest paths.
The best thing about this transmitter is that you can program it to separately store parameters of 20 different RC models at once.
3.
Futaba 3PRKA

RC Car Transmitter
The Futuba 3PRKA is a 2.4Ghz frequency-operated transmitter that comes with a 3 channel receiver. It also supports the frequency hopping spread spectrum(FHSS) that helps in reducing the interference.
The Futuba 3PRKA also saves your car from throttle failure as it preset the position of the throttle in case of signal loss which saves the car from getting lost.
The antenna on this transmitter is built-in, unlike the previous two transmitters which make it look better and easy to handle. You also get a low battery signal whenever the battery on this transmitter gets drained.
4. Radiolink RC6GS RC Car Transmitter
This transmitter from Radiolink operates on 2.4GHz frequency and has a 6 channel support. The transmission works on the frequency hopping technique that allows a stable and constant connection between the transmitter and receiver.
Also, the R6FG receiver that you get with this transmitter has a built-in gyro that keeps the RC car on track during aggressive acceleration and sudden braking. You can even set the Gyro sensitivity as per your requirements on this transmitter.
The Radiolink RC6GS also supports Anti-lock braking that allows the RC cars to take sharp turns and does not slip at the corners when the brakes are applied. For more safety of your car, you can set all the 6 channels( CH1- CH6) to fail-safe mode.
On the fail-safe mode whenever the connection is lost between the transmitter and receiver the throttle is preset to its original position. This saves the RC car from getting lost.
You can even upgrade the firmware on this transmitter using the USB port provided. For upgrading, you need to first download the new firmware from the Radiolink website and then upload it to the transmitter using the USB cable.
It also has a reverse polarity feature that allows you to connect the batteries even in the wrong polarity without damaging the transmitter.
5.
Spektrum DX5 Rugged
The Spektrum DX5 is a premium RC car transmitter, a little expensive. It has a rugged design that offers it unmatched toughness and credibility. Moreover, it has a shock-absorbing rubber bumper that provides this transmitter durability and protection.
Talking about the design, it also has a built-in chassis guard at the front that allows you to mount your accessories like, a camera or a torch to it. Other than that, it has a large LCD screen at the top of the transmitter for easy viewing along with a capacitive touch control panel.
You also get tactile feedback from the steering wheel for a more immersive driving experience. For a one-hand experience, you get an innovative thumb lever attached below the steering wheel.
You also get a hidden compartment at the bottom of the transmitter so that you can always carry some handy RC tools with you. Overall, a little pricey, but, best RC car transmitter on the list.
6. DUMBORC X4 4CH RC Car Transmitter and Receiver
This 4 channel best RC car transmitter and receiver can work up to a range of 400 to 500 meters. For charging this device, you get three options, 1.5V AA * 4 Dry Battery, USB Power Port, and Lithium Battery Socket. The best thing is that you can use your own lithium battery if the size and battery interface matches.
DUMBORC RC radio system transmitter and receiver offer good protection to your device's battery as you can hear an alarm as soon as the battery gets low. There is also a unique throttle function to adjust the speed limit.
If you are a beginner and haven't got a skillful hand, this speed limit adjustment function will be useful for you. The device looks durable as it is made up of metal and plastic.
7. Flysky FS-GR3E RC Car Receiver
This 3 channel receiver by Flysky gives some promising performance with extreme stability. It has a frequency of 2.4 GHz and is suitable for making cars, trucks, etc.
This receiver is compatible with a wide range of radio transmitters of Flysky like FS-GT2, FS-GT2B, FS-GT2E, FS-GT2G, FS-GT2F, FS-GT3B, FS-GT3C, FS-iT4S, FS-i4X, FS-i6, FS-i6X, FS-CT6B, FS-T6, FS-TH9X, FS-TH9A, FS-TM10, FS-i8, FS-i10. But if you do not have a Flysky transmitter, it is not really for you.
The most likable thing about this receiver is its whooping sensitivity of 1024 levels. People use this receiver with compatible transmitters for running both, gas as well as nitro vehicles. The affordability also makes FS-GR3E the best RC car receiver on the list.
8. Spektrum SR515 RC Car Receiver
If you want to put no bar on price and performance, this is the receiver you should go for. This is a little expensive than other receivers on the list but one of the most rated too. With 5 channel surface receiver, this device is pretty strong and easy to handle at the same time.
The DSMR technology and the fast 5.5ms frame rate capability make it worth the great price it cost. This receiver is only compatible with Spectrum radios and transmitters but its operating range is better than any receiver of this range. All this power really explains why this receiver has got 4.9 ratings on Amazon.
There are two failsafe modes you get the option to select from. The Gas mode failsafe is there for presetting the failsafe position of all the channels. The SmartSafe failsafe mode is for dropping the throttle to the minimum and the most recent command will be hold on all available channels.
9. GoolRC Flysky FS-BS6 Receiver
This works perfectly with most of the Flysky Radios that have FS-B56 receiver. The compatibility with other transmitters is not there. With a quick link-up and easy to bind device, this RC receiver gives a stunning stable performance.
To save your space, the size is very small and the design isn't bulky at all. You don't have to worry about sudden offsets as it comes with a built-in gyroscope for automatic recovery.
It is a lightweight receiver with a 2.4 GHz frequency. Its power ranges from 4.0 to 8.4 V. Their after-sales service is also commendable as you can contact their store in case you face any trouble. One thing you should note is that it won't work with a DSMR modulation radio as this one has a GSFK modulation type.
10. Radiolink R6FG 6CH RC Receiver
Gyro integrated 6 channel RC receiver is a considerable option if you are looking for a good performance receiver for your RC Car. It uses a random algorithm FHSS communication technology for a stable signal which can work up to 400 meters. With the fast response to your RC car transmitter, this device is best suited for RC cars, stone crawlers, buggy trucks, etc.
The built-in Gyro sensor is helpful in running your vehicle on a straight path. The sensitivity of the Gyro can be increased or decreased through the transmitter's VR switch. You can also choose the Normal Mode if you don't want to use the Gyro sensor.
It is only compatible with Radiolink transmitters like RC4GS, RC4GSV2, RC6GS, RC6GSV2, T8FB, and T8S. Binding is also easy for this one, with just 1 long press button and there is a green signal for showing that the binding is complete.
Final Thoughts On Best RC Car Transmitter And Receiver
So this was the list of best RC car transmitter and receiver that are available online. Some of the transmitters mentioned above in the article come with receivers so you don't have to buy them separately. Also, these transmitters and receivers work perfectly fine with all the RC car brands out there so there won't be any compatibility issue.