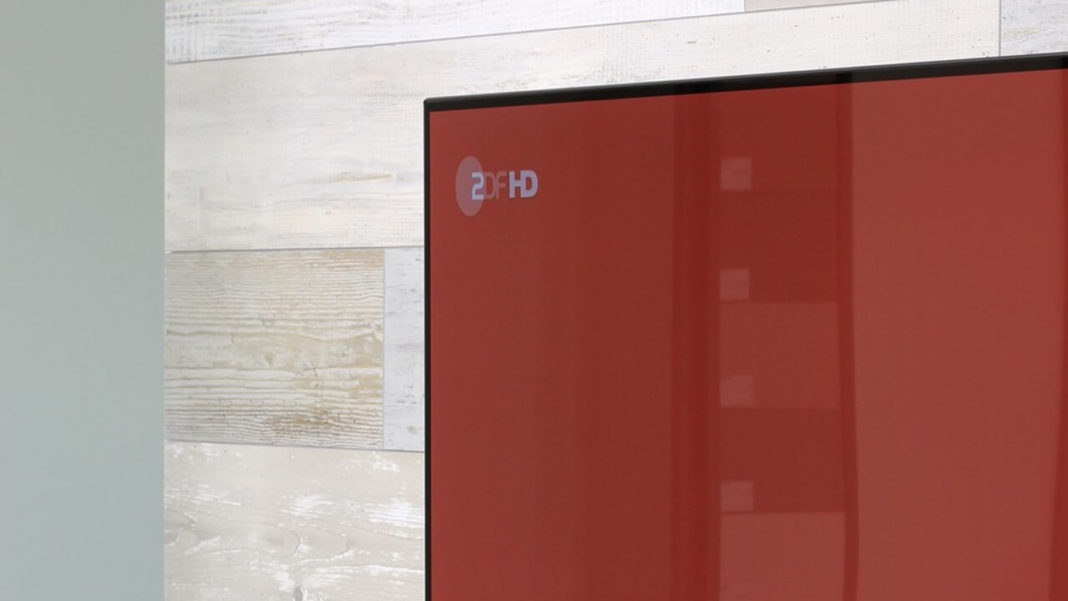 Do you have plans to replace your old TV and enhance your viewing experience? The TV market is flooded with hundreds of brands. Before buying a TV you need to have a quick look at the top brands that can be trusted.
In this piece, we update you about the best TV brands available in 2023. From captivating color outputs to excellent screen resolutions, there is a lot to consider when buying a TV.
Almost all of the best latest TVs are smart TVs. You can't imagine buying an expensive television that can't stream from services like Netflix, Disney, Amazon Prime, etc. But unlike the old days when you just had to choose one good brand, today there are many different types of technologies available among the brands as well.
While going through these brands, we'll have a brief look at the technologies available within them and their advantages as well. We hope that will help you choose a good TV brand.
List Of Best TV Brands
1. Samsung
South Korean tech giant, Samsung, has ruled the Android phone market for a long time and they have been able to repeat the same success with their TVs as well. About 20 percent of the 157 million smart TVs sold in 2018, i.e, more than 30 million TVs were by Samsung.
They were already ruling the LED and OLED TV markets all over the world and then they introduced their flagship QLED TVs in 4K and 8K picture qualities. Samsung also provides a wide range of amazing budget TVs that give tough competition to all good brands in terms of quality and price.
Samsung smart TVs run on Tizen OS which conveniently hosts more than 2000 apps including popular streaming apps like Netflix, Hulu, Prime Videos, etc. Tizen also works beautifully with your Samsung smartphone and can also control smart devices at your home.
The company is leading in the television market because of so many reasons, but the most important of all is that the company never stops innovating. Samsung Q60, Q60T, and Q800T OLED TV are the top televisions in the market right now.
2. LG
If there's a company that can stand against Samsung in terms of technology, then it can surely be LG. Like Samsung, this company successfully made its name worldwide because of a variety of its electronic products, along with its smart TVs.
In the year 2018, out of the total 157 million units of smart TVs sold, almost 19 million units were of LG. So, it is pretty clear that after Samsung, most people put their trust in LG.
For people with a limited budget who don't want to spend much on OLED and QLED TVs but want better than LCDs and LEDs, you have the option to go with affordable LG Nano cell models. These Nano cell models have better viewing angles, a good color contrast ratio, and impressive brightness.
LG smart TVs have got all the trending streaming services installed in them. These apps run on LG's brilliant in-house technology, webOS. Apart from streaming services, LG TVs have inbuilt Amazon Alexa and Google Voice Assistant to provide you more user-friendly entertainment system.
If you want an LG smart TV for your home, then there are a wide range of sizes available falling within different price range. So, you can go for an amazing small-sized 4K TV falling within your wallet, and you can also go a little bit higher for larger-sized OLED TVs.
3. SONY
The third tv brand on our list is, of course, SONY. It is a company that is known worldwide for a lot of reasons, one of them being their Smart TVs. The high-end picture quality of Sony TVs, especially with their Bravia series, is enough to set a great competition for both LG and Samsung.
Sony, in most of its TVs, focuses mainly on maintaining its picture quality, rather than trying to get ahead in the race by introducing new technology features. Take the performance of the Sony Z9F for example.
This TV by Sony stands out in almost every aspect like viewing angle, deeper black levels, motion blur, and whatnot. The new X1 processor in their OLED TVs creates the perfect contrast for all types of scenes.
The OLED technology, which you already know was started by LG, is also used by SONY. So, if you want an OLED Television but not by LG, then SONY is the best option.
Because they know how to use this technology to give the best to consumers. SONY, like the other two brands, also has almost everything for every consumer, as there are a lot of size options when it comes to both 4K resolution and OLED TVs.
The Android OS used by SONY is surely a bonus for people who want to access almost every app on Google Playstore. Other than providing a lot of apps, the OS works pretty smooth on almost every model. The amazing operating system, along with the consistently amazing picture quality surely helps SONY secure a huge marketplace for itself.
4. TCL
TCL is one of the newest players in the market. The fact that they provide good quality to the consumers at affordable prices quickly made them one of the leading TV brands.
As of now, the company doesn't focus on bringing a bunch load of new TV models every year. Instead, they try to maintain the standard on the few units they launch. And that is because they want their units to last longer than usual.
Take TCL's 6-series for example, which is available in different sizes ranging from 28″ to 75″. If a consumer is looking for an affordable TV with amazing picture quality and almost every latest feature, then this is the best option. The reason for TCL TV's amazing build and picture quality is that the company makes everything on its own. They don't rely on other companies for any component of the TV.
The Roku smart TV platform used by TCL is surely one of the best. This platform is also used by other brands like Hitachi, Insignia, and Sharp. And the popularity of this platform is such that in 2018, more than 6 million TV units sold worldwide had this platform. The user interface of the platform is super easy. There are multiple options for apps and free movies that you can stream on your smart TV.
The high-end models of TCL are QLED TVs like TCL 5 series and TCL 6 series. But they are yet to release OLED TVs. Color, brightness, and HDR in these TVs is nowhere less (in fact better at times) than other premium TVs at this price range.
If the pricing of other brands is overwhelming for you, then TCL is one of the best affordable options out in the market. They are building customer's trust by their quality and features.
5. VIZIO
Vizio is 3rd largest selling Television brand in the United States. It is a brand that provides value for money LED-LCD TVs at very affordable prices. Vizio premium TVs are equipped with Dolby Vision, Dolby Atmos sound, and HDR10+. More and more consumers are shifting towards VIZIO, given the fact that they offer well-performing TVs at very affordable prices.
The Smartcast operating system used by VIZIO TV has all the latest smart features you could hope for. The choice of apps on the platform is limited. But for most people, the apps that are supported are more than enough.
Like you can very easily stream your favorite shows on Netflix, Hulu, Youtube, and Prime Video. Also, the latest models by VIZIO support voice commands from Google Assistant and Alexa.
Much like TCL, most models offered by Vizio are affordable yet, they have amazing performance. The only difference is that TCL is slowly moving towards the global market and on the other hand, VIZIO is still restricted to the US market.
If you are on a limited budget and don't want to go with costly Sony and Samsung, you can switch your choice to Vizio TVs. However, if you need a TV that can handle your gaming graphics smoothly, you might want to skip this.
6. Hisense
Hisense is a Chinese company that manufactures TVs along with other electrical products like Air conditioners, washing machines, etc. The company is offering its products internationally and it is starting to get the hold over the market with its quality.
There's no unique technological aspect about the smart TVs by this company that makes it stand out. However, if someone wants to go for a brand offering a variety of TVs, then Hisense is one of the best choices.
The company doesn't stick to one kind of technology and makes use of everything it can. Like they don't have any fixed operating system for all of their smart TVs. Instead, they use all kinds of operating systems like Android, Roku, etc.
This means that you can go with a Hisense TV with an operating system of your choice. The option you hardly get when you buy a TV of any other brand.
So, what the company is doing best is providing a range of products to its consumers and that too at competitive prices.
Also, you should know that Hisense has bought the license for manufacturing TVs for Sharp and Toshiba. So, there's no point in discussing those 2 brands separately. Because the TV units sold under those names are manufactured by Hisense only.
Have A Look: Comparison Between Android, Tizen And webOS
Conclusion
Buying a smart Television is a big decision to make as you'll have to settle with the same TV for years. If you have no problem with the budget, you will like Sony TVs more than anything.
Their motion clarity is extraordinary for both viewing and gaming. However, if you're looking for something affordable with good quality, then there are brands like TCL, Vizio, and Hisense. Hope this list helped you with the best TV brands to choose from in 2023.