Having a speaker with low sound quality is literally a curse for your ears. Not only it causes irritation, but it also makes you hate a song, no matter how good it really is. So its time that you pack your old degraded speakers and throw them as far as you can, or simply crush them under your car. Instead, get yourself a brand new speaker with the best sound quality and not to forget the Bluetooth connectivity.
Now, whenever we take a step to buy a brand new Bluetooth speaker, we stuck at a point when we don't understand what kind of speakers we are actually looking for. Obviously there are hundreds of choices to make while purchasing. But as soon as we get to know the purpose for which we are looking the speakers, everything else becomes easy. So here we are to make your speaker purchase choice easy by introducing you to the different types of Bluetooth speakers available in the market.
Different Types of Bluetooth Speakers You Can Buy
1. Mini Bluetooth Speakers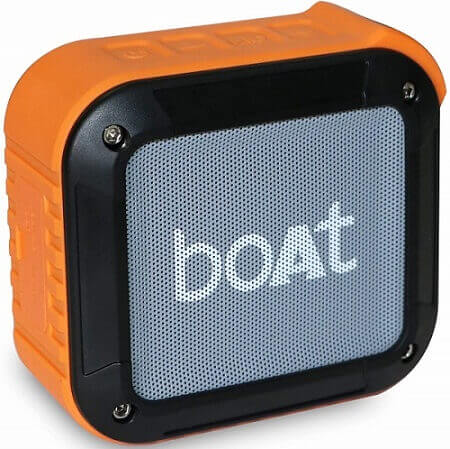 As the name suggests, the mini Bluetooth speakers are smaller in size than our usual Bluetooth speakers. These mini speakers are the ideal choice when you are working in your home or in some other closed surroundings.
Most of these speakers can go for about 6-8 hours of nonstop music streaming in a single charge. Other than the Bluetooth connectivity, they can also be connected using an aux wire. While going for a mini Bluetooth speaker, companies like Bose, Skull Candy and boAt should surely be checked out.
2. Pocket Bluetooth Speakers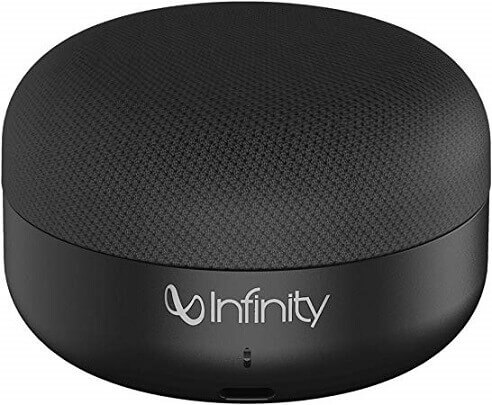 Pocket Bluetooth speakers are a true example of innovation in the sound industry. They are sized to give you a feel of keeping nothing but just a keychain in your pocket. Using this small but great piece of gadget, you can simply carry your world of music along with you.
Pocket Bluetooth speakers come in various eye-catching colors and designs. Due to the fact that they are to be carried a long way in the pocket, they usually have high battery backups. If you are thinking to go for it, don't forget to check out the products from JBL and Anker.
3. Capsule Shaped Speakers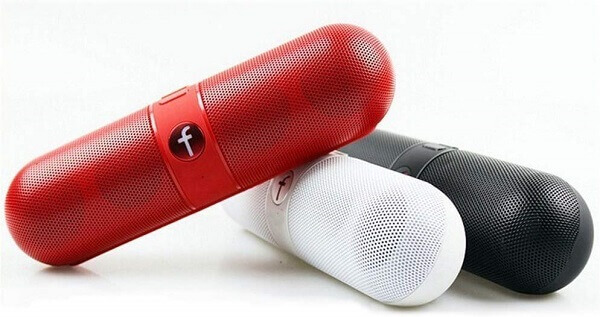 Never mistake yourself with the small size of these speakers. The power with which they produce sound can actually force your neighbours to call the security. They are designed in the capsule shape to give high-quality bass and overall amazing experience to all the audiophiles out there.
Capsule speakers are generally rough and tough and a great choice while partying in a small group. They are mostly compatible with all Bluetooth devices like mobile phones, laptops, and audio players, etc.
4. Car Bluetooth Speakers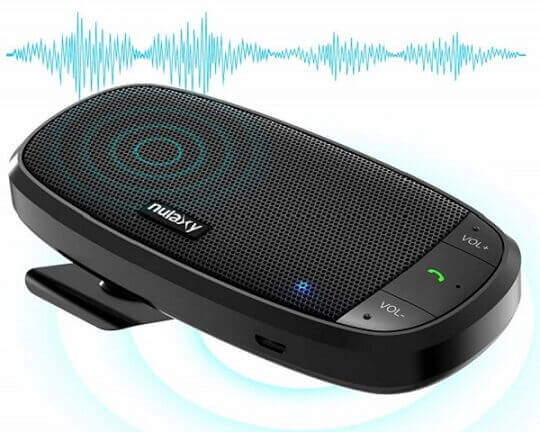 If you have a luxury car with a banal audio system then you are simply doing injustice to your car. To travel in style, your car needs to have the speakers that match its style. And there are a variety of amazing car Bluetooth speakers in the market that you can check out.
A good quality car speaker is designed to have a high bass and treble, along with an excellent sound. Most car speakers have a mic attached to it and the music controls are also provided for user assistance.
5. Shower Bluetooth Speakers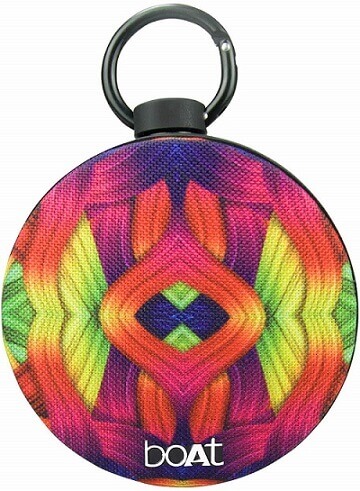 Another type of Bluetooth speakers is shower speaker. This one is for all the bathroom singers and dancers out there. With the shower Bluetooth speakers, bathing can be quite a quality time that you can spend with yourselves. Being the shower speakers, they are made waterproof. Obviously they have to be waterproof as there is no dry water available for bathing.
Most shower Bluetooth speakers also have a carabiner clip attached to it. So you can easily hang your speakers on the bathroom hooks too. Well, if you are planning to take them to your pool parties, its a great idea.
6. Tower Speakers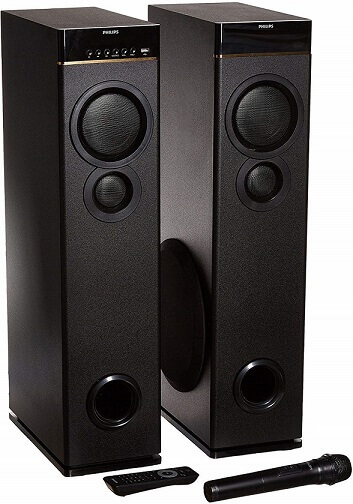 Now, this is something that can even make your storerooms look fancy. When you attach an eye-popping tower Bluetooth speaker with a TV, you get a cinematic experience that you never had before. While using the tower Bluetooth speakers you have full control over your music. Be it increasing or decreasing volume or changing of bass and treble, you can adjust everything according to your needs.
Watching movies and playing games on TV, while your tower speakers attached to it is surely going to be blissful. So what are you waiting for? Jump off the bed and get your awesome tower Bluetooth speakers right now.
7. Turtle Shell Speakers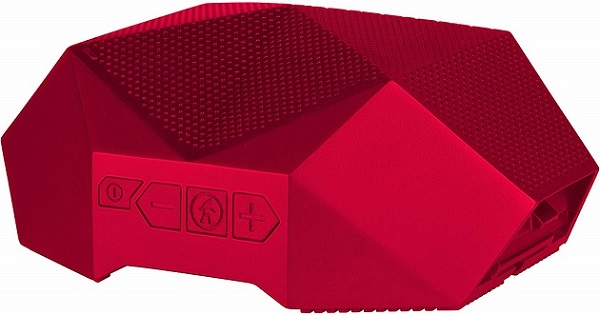 Instead of Turtle shell speakers, you can simply call it spectacular speakers, because they actually are spectacular. Owning a turtle shall simply mean making your friends envy of yourself. Other than the ear bursting sound, the bizarre design of the product makes it catchy to the eyes.
Turtle shell speakers come in many vibrant colors and are fully waterproof. Not just its look, the product actually works like a turtle. How? Well, even if you drop it in the deep water, you don't have to worry because the speakers don't sink and simply float on the water surface. Moreover, you can even listen to music if you take speakers under the water.
8. Trolly Bluetooth Speakers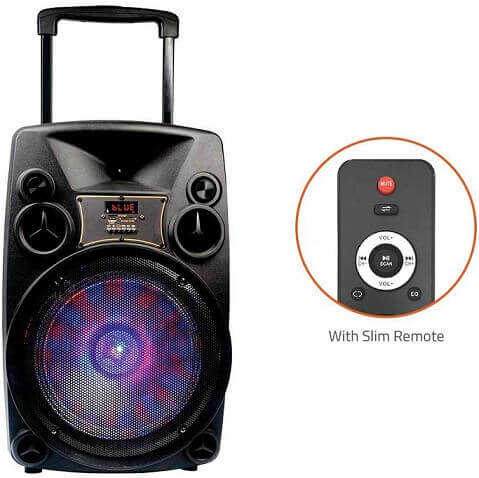 These Bluetooth speakers are an elixir for the party animals. Taking them to the party is surely going to make you the star of the day. As the name of the product tells us, the speakers come with a trolly attached to it, which makes it very easy to carry.
The high sounds of these speakers make it a perfect fit for parties and street concerts. Attaching a mic with these terrific speakers is also possible.
9. SoundBar Speakers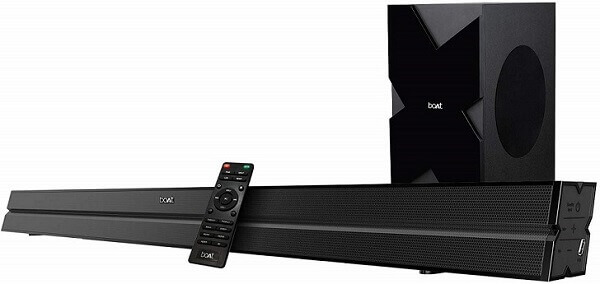 The sleek, long and classy design of soundbars have already made your day, and once you listen to its magical sound, it takes you to heaven. Bluetooth soundbars are truly a gem for all the music lovers. Once you place them in your living room, the decor completely becomes breathtaking.
Other than the Bluetooth connectivity, the soundbars can also be connected using an auxiliary wire. And due to its lightweight, it can easily be placed anywhere on the shelf where it suites the most.
Conclusion
So the list of different types of Bluetooth speakers ends here. Before stepping out in search for a Bluetooth speaker, it is really necessary to know what actually you are looking for. If you need strong speakers with high sound and especially for party purposes, you can go for the trolly speakers. If you are looking for fancy-look and the one that makes your room look good, towers and soundbars are the perfect choices for you. Similarly, if you want Bluetooth speakers that are highly waterproof, you can select between the turtle shell or shower speakers.