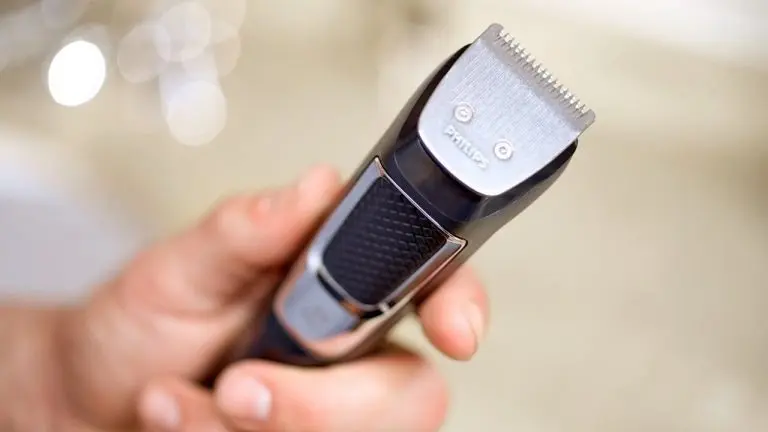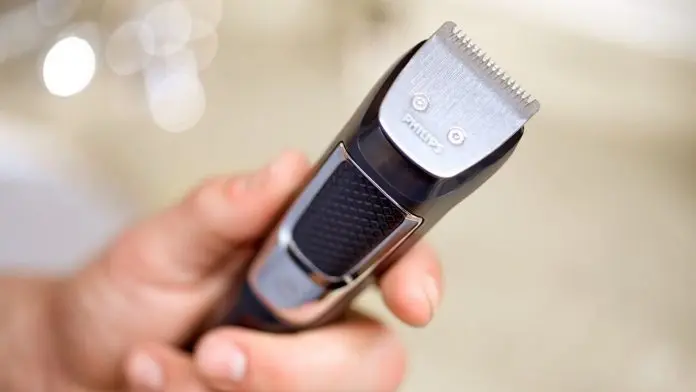 A well-groomed beard is a sense of pride for men and a trimmer is the most essential tool in every man's grooming essentials. Whether it's a party, a date, or a formal occasion, the finest trimmer can provide the perfect look to your beard and ensure you make an impact everywhere you go! And finding an affordable trimmer that is perfect for your beard is quite a tough task. But don't worry! We did extensive research on our end to present the top 10 inexpensive beard trimmers for men to achieve the perfect look!
Best Cheap Beard Trimmers
1. ConairMAN Beard and Mustache Trimmer
Starting off the list is the ConairMAN beard and mustache trimmer which is fully cord activated with a smooth round body. Who says the old school isn't classic? The trimmer has a stainless steel removable blade and even includes 3 all-purpose combs: 2 meant for jaw toning and 1 adjustable comb to access those tricky contours of your face. The ConairMan guarantees an uninterrupted grooming session so you can take your time perfecting your look!
OVERALL:
Looking for an inexpensive trimmer? Don't want to worry about recharging or burning through batteries every week? This is the perfect trimmer for you!
2. Philips Norelco MG3750 Multigroom
With its sleek lightweight design, matte black body, and a metallic power button, the Philips Norelco MG3750 is certainly an eye-pleaser! Not only are the blades pure metal but it comes with 13 different clip attachments to choose from including a precision trimmer, a nose, and ear hair trimmer, 3 beard guards, 3 hair guards, and a stubble guard. The metal blades are highly durable and free from breakage. The trimmer runs on a fully rechargeable lithium-ion battery and is bound to help you achieve the look you desire!
Multiple clip attachments make it highly versatile to use not only for the beard but the whole body
OVERALL:
Such a sleek appealing trimmer with a wide variety of clips catering not only to your beard, but your whole body certainly deserves to be given a chance! This product shall not disappoint!
3. WAHL Model 5622 Groomsman
With its sleek lightweight design and chrome finish, the Wahl trimmer also offers 14 different clips to choose from and a bonus nose trimmer which ensures you look your best at all times! Its sharp high carbon precision ground blades help give you a smooth trim like no other! This dual voltage rechargeable trimmer has been used by professionals thereby making it highly trustworthy and recommended.
OVERALL:
Wahl's trimmers have been around since the 1900s and the customer's trust in the brand hasn't faded away. Its wide range of clips and durability surely makes it worth spending your bucks on!
4. Philips Norelco MG5750/49 Multigroom
The Philips Norelco MG5750/49 has a sleek body with a rubber grip so fret not about dropping it anywhere! With its dual cut technology, the Philips Norelco ensures a precise and exquisite cut every time. Its steel blades are washable and have 18 different attachments to choose from. With a precision trimmer and a wide clip too, there's no way you're not getting the perfect trim! And with a single charge, you get 3 hours of cordless usage.
OVERALL:
If you're looking for a budget-friendly trimmer with multiple features and clip attachments along with satisfactory precision trim, you surely would want to look into this one!
5. WAHL Lithium Ion All-In-One
Yet another banger from Wahl but this one surely exceeds the previous model. The Wahl Lithium-ion has a rubber-coated body with a chrome top. So no more trimmers slipping out of your hand while shaving!
This Wahl's trimmer is the world's first Lithium-Ion battery-powered trimmer with 3.5 hours of battery life for every 1.5 hours charge. Need a quick trim but don't have time for a long charging session? Fret not! The quick charge of a minute will last you 3 mins of trimming!
As the name suggests, Wahls Lithium-Ion trimmer is an all-in-one trimmer that comes with 4 trimmer guards and 3 T blade guards so you can experience a smooth, fully precise, and comfortable trimming experience with the results that you desire!
OVERALL:
Wahl's trimmers have mostly never failed to provide a professional, smooth, and comforting trimming experience. With a 5-year warranty provided and the fantastic battery life, I'd say it's certainly worth a go!
6. Gillette All Purpose Styler
Here is a gadget from one of the most well-known and recognized shaving brands in the world – Gillette. The Gillette All Purpose Styler is one of the most well-received trimmers amongst the customers and rightfully so!
Other than its sleek and impeccable design, The all-purpose styler is 100% waterproof so you now trim and shave in the shower too! The trimmer also includes 3 comb attachments to trim according to your desired length and a pro glide razor attachment for shaving.
The all-purpose styler adapts to the contours of your facial and body structure to give you the most precise, smooth, and defined results for optimal satisfaction! The batteries are completely replaceable and ensure zero interruptions to your shaving experience.
OVERALL:
With highly positive reviews from customers and repeated purchases, The all-purpose Styler is certainly one of the best-rated trimmers in the market. With so many benefits available at such an affordable price, The Gillette All Purpose Styler is a no-brainer purchase!
7. WAHL Groomsman Trimmer Model – 5621
The Wahl Groomsman Model 5621 is one of the best bread trimmers available at a cheap price. It has a sleek body with a metallic finish and the perfect grip. The stainless steel high carbon precision blades not only have the self-sharpening feature but also have the precision that it is known for!
With 14 different clip attachments and a bonus nose and ear hair trimmer, there's no doubt you can trim your beard to optimal desirability and look your sharpest!
The Wahl Groomsman is lightweight, powerful, and is fully battery-powered with rechargeable batteries to keep your grooming session continued!
OVERALL:
Wahl products never fail to satisfy despite their minute shortcomings. This model of Wahl continues to ensure customers remain sharp and crisp with their grooming and at such an affordable range, you won't be able to resist purchasing it!
8. WAHL 9916-4301
The list continues with one of the oldest and professionally used trimmer brands – Wahl. The Wahl 9916-4301 model has a lightweight sleek chrome body with a comfortable grip. It comes with 7 different clip attachments for your beard and can even be used to trim your eyebrows. The high carbon steel self-sharpening blades ensure a smooth trim every time.
Although it utilizes a cord charger instead of being battery-powered, the Wahl 9916 guarantees optimal performance!
OVERALL:
One of the best additions among all Wahl trimmer models, you'll be bringing the salon to your home with this trimmer!
9. Suprent Adjustable Beard Trimmer
One of the best additions to this list, The Suprent Adjustable Beard trimmer has a beautifully constructed sleek black body with stainless Titanium gold blades which are sharp and trim hair like a hot knife through butter!
The Suprent is equipped with an adjustable precision dial on the top of its body which allows you to access 19 different adjustable length settings so you can choose the most suitable trimming length for your beard!
You no longer need to carry around and interchange between various adjustable clips. A flick of the dial with this trimmer will ensure a precise and optimal trimming experience! The Suprent uses a USB cable which makes it extremely versatile to charge and use anywhere at any time! With 70 mins of battery life for every 1.5 hours of charging, there's no chance of interruption to your grooming session. Say goodbye to nicks, cuts, and skin irritation, and welcome a smooth, precise, and detailed trim using the Suprent Adjustable Beard trimmer!
OVERALL:
With its unique dial adjustment, versatile charging, and multiple other features, the Suprent is one of the most well-received trimmers instantly making it a highly demanded product and an absolute bang for your buck!
10. Philips Norelco QP2520/70 OneBlade
Finishing off our list, we have the very well-received Philips Norelco One Blade. Its unique One Blade technology integrates a trimmer and a shaver in a single unit making it the ultimate Hybrid grooming essential!
You can now trim any length of hair perfectly to your liking and shave to achieve perfect edges and a sharp look as the blade follows the contours of your face for an impeccable shave!
It even comes with 3 combs for you to absolutely rock that stubble look. The Norelco One Blade is completely waterproof allowing you to shave in the shower and its Dual-Protection system prevents any nicks or cuts ensuring a smooth grooming session for you!
Apart from that, with a rechargeable battery, it allows 45 minutes of run time in a single charge.
OVERALL:
Easily one of the finest trimmers on the list. The hybrid Norelco One Blade is your all-in-one buddy providing you with the satisfactory shaving experience you were looking for! An absolute must-have tool to your grooming arsenal at a low price.
Have A Look: Best Inexpensive Hair Dryers
CONCLUSION
So that wraps up our list of the 10 best cheap beard trimmers for men. There certainly are plenty of choices to choose from and we brought some of the finest and the most affordable ones which will bring out the best in you without breaking your wallet. So what are you waiting for? Time to grab your favorite trimmer and accomplish the best look of your life! Before buying a trimmer you can have a look at the important factors listed below.
How To Pick Best Cheap Beard Trimmer Wisely
Getting a good trimmer not an easy task and especially when there are so many options available in the market. Here's a list of things you should consider before buying a beard trimmer to ensure that you invest your money in a good product.
Blade Material
The beard trimmer blades are made out of different types of material which are as follows
1. Stainless Steel: The blades made out of stainless steel are quite strong and easy to clean and maintain. Also, these blades have a long life and do not rust when coming in contact with water. Moreover, you can easily sharpen these blades whenever you feel that the blades are dull.
2. Titanium Blades: Titanium is quite a sturdy material when it comes to the strongest. It is 3 to 4 times stronger than a stainless steel blade. Also, these blades are rust and corrode-proof. But if you want to buy a trimmer with a titanium blade then you have to pay more money since these blades are quite expensive as well.
3. Ceramic Blades: These blades are very sharp and thus one needs to be cautious when using them. However, when compared to stainless steel blades these are a little more expensive and tough to maintain.
4. Carbon Steel Blades: The carbon steel blades are for those with dense facial hairs and looking for a precision blade to style their beard.
Verdict: You can get a trimmer made out of any kind of material based on your budget and preference. But a trimmer with the stainless steel blade is the best choice overall.
Build Quality
The build quality of the trimmer is an important factor to consider because no matter how tough the trimmer blade is, if the body of the trimmer is not durable the trimmer won't last long.
You will see that different beard trimmers are made out of different materials like plastic or metal body. No need to say that metal trimmers are more durable, but that doesn't mean that plastic trimmer is of no use. They are lightweight and get less heat up when compared to a metal body trimmer.
Verdict: Metal body trimmers are more durable but also heavier. Plastic body trimmers are lighter but are comparatively less durable. So it all comes down to one's preference which trimmer they like.
Grip
It can easily take up to 20 to 30 minutes to style your beard, so make sure you get a trimmer that has a comfortable grip. A trimmer with an ergonomic design is easier to hold and thus provides more precision in styling the beard.
Verdict: Go for a trimmer that has been ergonomically designed and offers a solid grip and maneuverability.
Cord VS Cordless Trimmer
There are basically two types of beard trimmers in terms of power supply, a corded trimmer and a cordless trimmer.
Corded trimmers are more powerful as they drive power straight from the main power supply of our home and hence are good for trimming lengthy and dense beards. These trimmers are good as long as you have a power outlet next to the mirror because the cord length is very limited on them. These trimmers are best for salon use.
On the other hand, cordless trimmers are battery-operated trimmers that need to be charged before using them. These trimmers are good for frequent travelers and help them maintain the beards on the go.
Verdict: If you have a thick beard then a corded trimmer is the right choice for you. However, for trimming your beard on the go, a cordless trimmer is what you need.
Battery Life
The cordless rechargeable trimmers at most last up to 70 to 150 minutes on a full charge.
Length Options
Beard trimmers come with adjustable length settings which determine how long the beard length will remain after trimming it. If you are looking to style your beard then make sure your trimmer has this option.
The length option ranges mainly from 0 or 0.5 mm (minimum length) to 10 mm (maximum length). There is a dial or button on the trimmer with which you can adjust the length settings.
Verdict: Get a trimmer that offers a more adjustable length setting so that you can style your beard more precisely.
Additional Features
1) Self-Sharpening Stainless Steel Blades
This feature allows the blades of the trimmer to sharp themselves so you don't have to take out your time to do it manually. Having this feature ensures your trimmer blades have a long life.
2) LED Battery Indicator
LED indicators are something you can't miss to have in a trimmer. These indicators keep you informed about the battery life of the trimmer. So that you don't end up having a half-trimmed beard.
3) Vacuum Suction
It is an advanced feature that some of the trimmers have. What this feature does is that it sucks all the trimmed facial hairs with the vacuum suction technology and stores the hair in a compartment made in the trimmer.
When you are done with grooming the beard you can then empty the compartment and dispose off the hairs to a better place. This is a great feature and lets you trim your beard without making a mess.
4) Nose and Ear trimming
Just like your facial hairs need grooming, the hairs in the nose and ear need to be trimmed in regular intervals as well. You can easily get a trimmer that comes with an ear and nose trimming attachment that can help you trim annoying ear and nose hairs.
5) Wet and Dry Trimming
This feature allows the trimmer to work perfectly well with dry as well as wet beards. So if you like trimming your beard while taking a shower then look for a trimmer that comes with wet and dry trimming technology.
Trimmer accessories
1) Trimmer Guards
The trimmer guards are attachments that let you trim your facial hairs evenly throughout by keeping the blades at a set distance from the skin. The distance is adjustable and it depends on how long a beard you want. When the trimmer guard is removed, the trimmer gives you a near clean-shaved look.
2) Charging Stand
When you buy a cordless trimmer you get a charging stand or a charging cable with it to charge the battery of the trimmer.
3) Maintenance Accessories
You would generally get maintenance accessories like blade oil, hair removing brush, and a travel pouch with a trimmer. These accessories help you in keeping the trimmer in good condition.
4) Beard Trimming Accessories
Some trimmer brands are quite generous and give a lot of free accessories like comb and scissors so that you can trim and style your beard like a pro.
FAQs
How long does it take to charge trimmers?
Trimmers take a while to charge, some trimmers may even take 1-8 hours to fully charge. However, most trimmer gets charged between 8 to 10 hours.
How to maintain the trimmer?
Some trimmers like the one with stainless steel blades are easier to maintain when compared to others. However, you can maintain any type of trimmer with the accessories you get with it. With most trimmers, you get a brush with which you can keep the trimmer clean and remove hairs from it after every trim.
Also, you get blade oil with trimmers which you can use to keep your blades oiled. If you don't get oil with your trimmer you can use edible oils like olive oil and vegetable oil to keep blades lubricated.
How often do I need to oil the blades of the beard trimmer?
While it depends on how much you use your trimmer. But with moderate usage, you can oil the blades every month or two to keep them rust-free and lubricated.
How long do trimmers last?
It is a totally subjective matter, it depends on your trimmer blade and how well you keep it maintained. However, to be specific, a well-branded trimmer can last up to 5 years and even more.