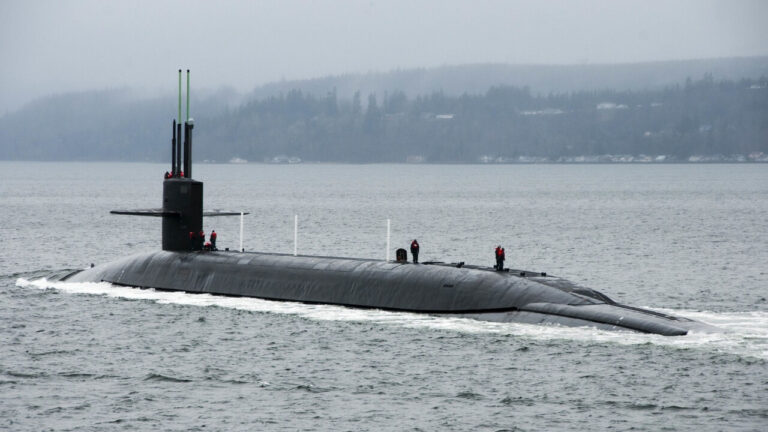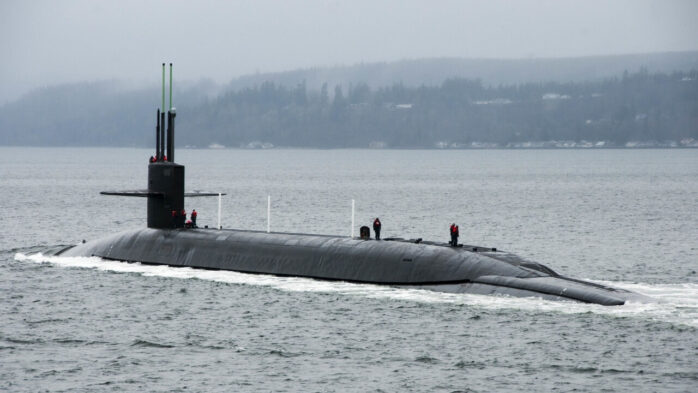 RC Submarines, just like any other RC boats are a great way for recreational activities. But there is more you can do with an RC submarine especially if it has a built-in camera. If you are into oceanography or just like capturing aquatic life then these RC submarines are more than just toys for you.
If you are not interested in capturing aquatic life but fishing is your hobby. Then also you can go with these remote control submarines. As they can help you find aquatic animals with the help of the HD camera and real-time streaming feature.
Best RC Submarine With Camera
1.
Silverlit Aqua Submarine
If you are new to RC toys and want to start your RC journey with a submarine, then this Silverlit spy submarine is the right choice for you. This submarine is ideal for your bathtubs and freshwater fish tanks. It has a VGA camera built-in which can capture video at 640×480 resolution and images at 1280×960 pixels. However, no real-time streaming is available on this submarine. It comes with a detachable feeder arm which can be filled with food to feed the fish and get close images and videos of the fishes.
The submarine comes with a basic 3 channel infrared remote control. The controller has a transmission range of about 5ft and depth of 4ft respectively. However, if the submarine goes out of control range, the motor stop working and it automatically floats to the surface. It has 2 built-in LED lights so that you can capture the images and videos in the dark as well. The submarine runs on electric power for which it requires AA batteries which are sadly not included with it and you have to purchase it separately.
2. Sea Peep RC Submarine
If you are looking for a budget-friendly RC submarine with a camera, then this submarine is what you should look at. This submarine is manufactured in China and the targeted age is 10 years and older. It has a 30MP camera that can take some good videos and images underwater. You can download the images and videos on your computer with the help of USB cable provided in the box.
The storage available for shooting underwater is only 256MB. So, you have to erase the memory every time to allow new recordings. It has a pretty basic infrared controller which has a transmission range of 7ft. It takes 2 AA batteries to power up this submarine which are not included in the box but you can get them from a store near you.
3. Sublue Whiteshark Mix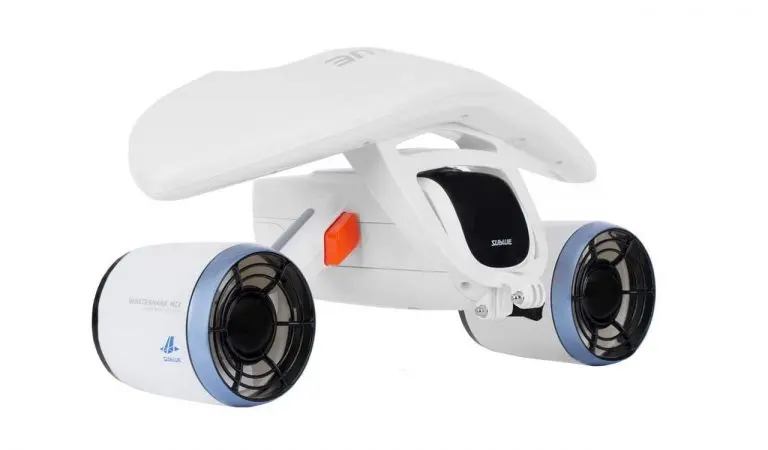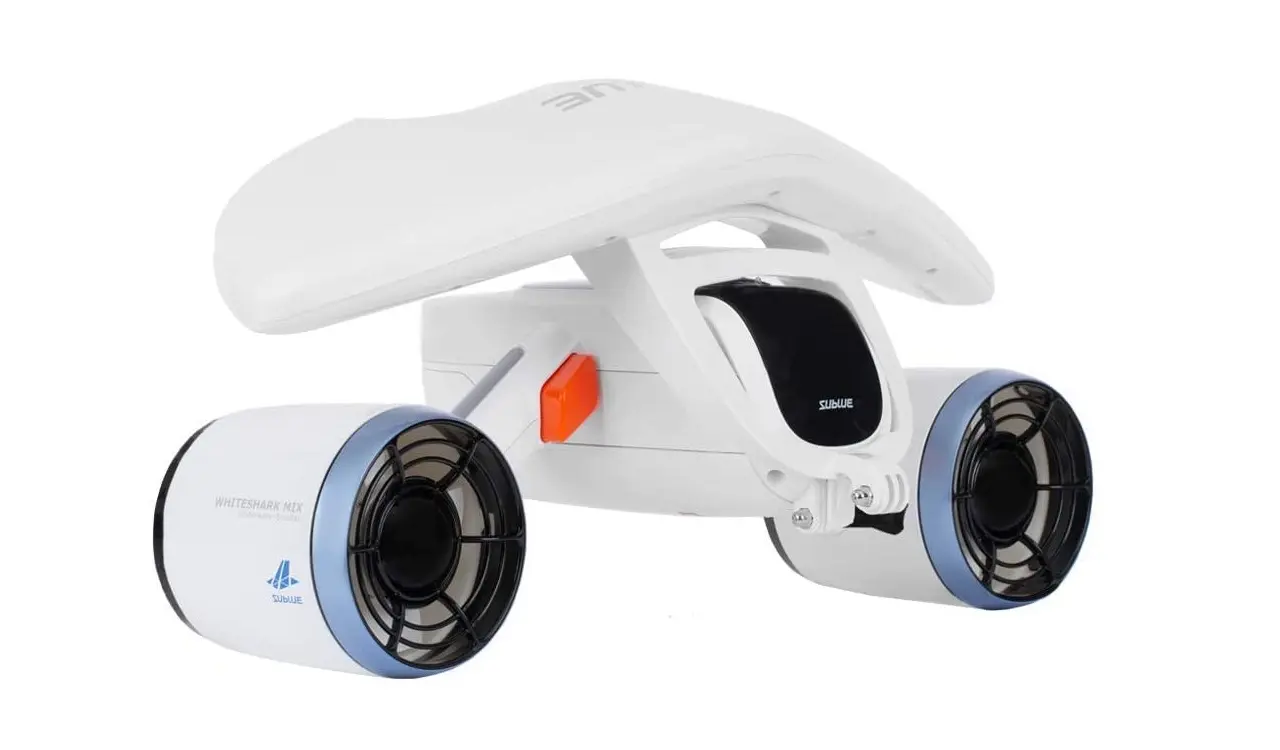 Sublue WhiteShark Mix is an undersea drone that offers basic applications and also an asymmetrical and sleek design to move easily in a submerged condition. It's primarily for proficient nerds as it uses a high-tech innovation with an attached 4K camera and 1/2.5 inches CMOS picture sensor. It utilizes a 160-degree wide edge lens for a full HD resolution.
Moreover, the drone arrives in a compact structure as it weighs 7.7 lbs while using 8kgf plunge engines to dive easily undersea. The device offers adaptability as it includes a floater that facilitates zero buoyancy. It uses a high-efficiency 11000 mAh powered battery that can run for up to half an hour.
It's easy to operate. Simply grab the handles and press the triggers. And the magnet buttons on the two handles must be locked in for the gadget to work, keeping it more secure in the water. In case you want to remain near the surface, you can connect the floater and get positive buoyancy, or detach it for better diving.
Best RC Submarines With Camera That Are Expensive
4. ROBOSEA Biki Submarine Camera Drone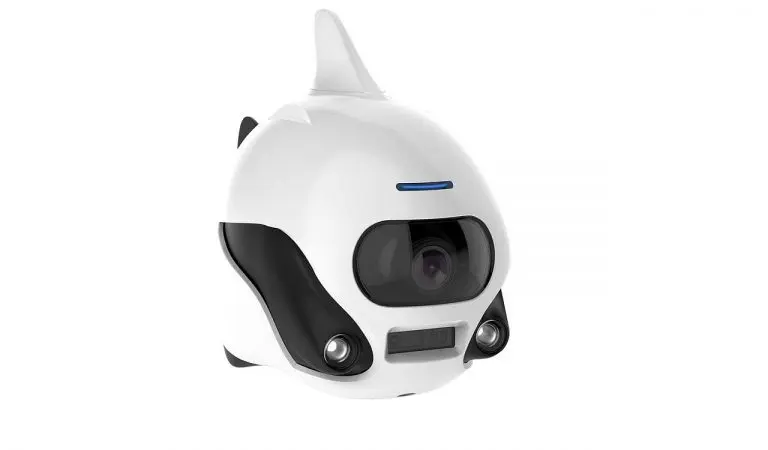 This RC submarine is perfect for proficient undersea travelers requiring a remote-controlled RC choice. When on a superficial level, the submarine is monitored through an application that can be installed on any Android or iOS cell phone.
You'll get a constant view through the camera, so you know where your submarine is exactly. When you go diving you need to use the remote provided. The remote doesn't function as good as when you are on a superficial level monitoring through the application.
You can set the speed, according to the work you want to perform with it or simply when you need to get to a specific area faster.
What's more, you have the function to switch the lights on or off, which may be suitable if you don't want to frighten fishes away.
It is compact and has an inbuilt charging structure. You will also get a guide that provides you with complete directions for the activity. The camera records in 4K video with a 150-degree wide edge lens. Furthermore, you have a camera moderator, so you can keep taking consistent recordings even in strong flows. The maximum extent is 196 feet, making this a decent alternative for experts and individuals who need to dive deep.
Biki is unique as it's driven by the tail balance. The structure is intended to imitate a real fish instead of a machine. It has computerized obstacle evasion abilities, so it doesn't hit anything undersea.
The runtime is around 90 to 120 minutes.
5. Power Vision PowerRay Wizard Submarine
The PowerRay wizard is one of the best RC submarines with a camera to capture high-resolution pictures and videos. It is a high-end RC submarine that can be used for exploring, studying marine life, and mapping. It has a 4K camera that can take video in 1080p resolution with the real-time streaming feature. Also, it can take pictures in 12 MP at 5-FPS burst mode, which allows you to take continuous pictures in quick succession.
This is a great RC submarine for someone who likes exploring fish as it has a power seeker fishfinder mode that allows you to find fish even in the deep waters. It also has a bait drop line so that you can catch a fish with it. Apart from this, this submarine also runs on saltwater as well.
This submarine has a non-removal battery that can give you a runtime of 2 hours at a full charge. Also, it has 2 lights on the right and the left side of the camera with adjustable brightness. It also supports VR goggles so that you can see the underwater world with a whole new perspective. Also, it supports the lock-on depth feature that allows it to hover over a particular point to take still photos and videos.
6. AquaBotix HydroView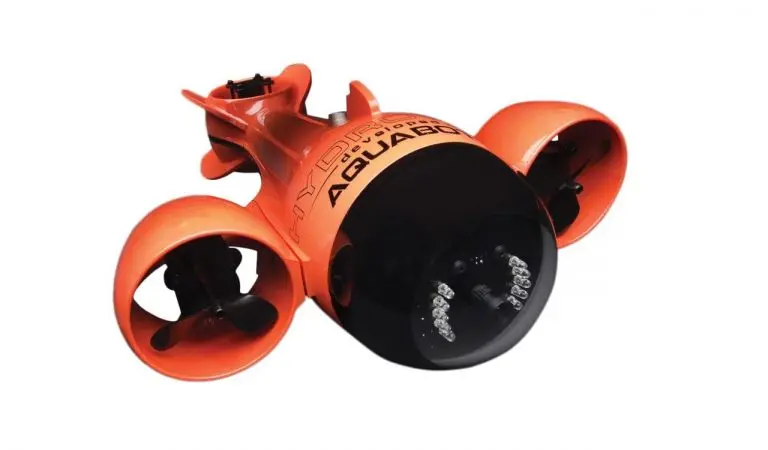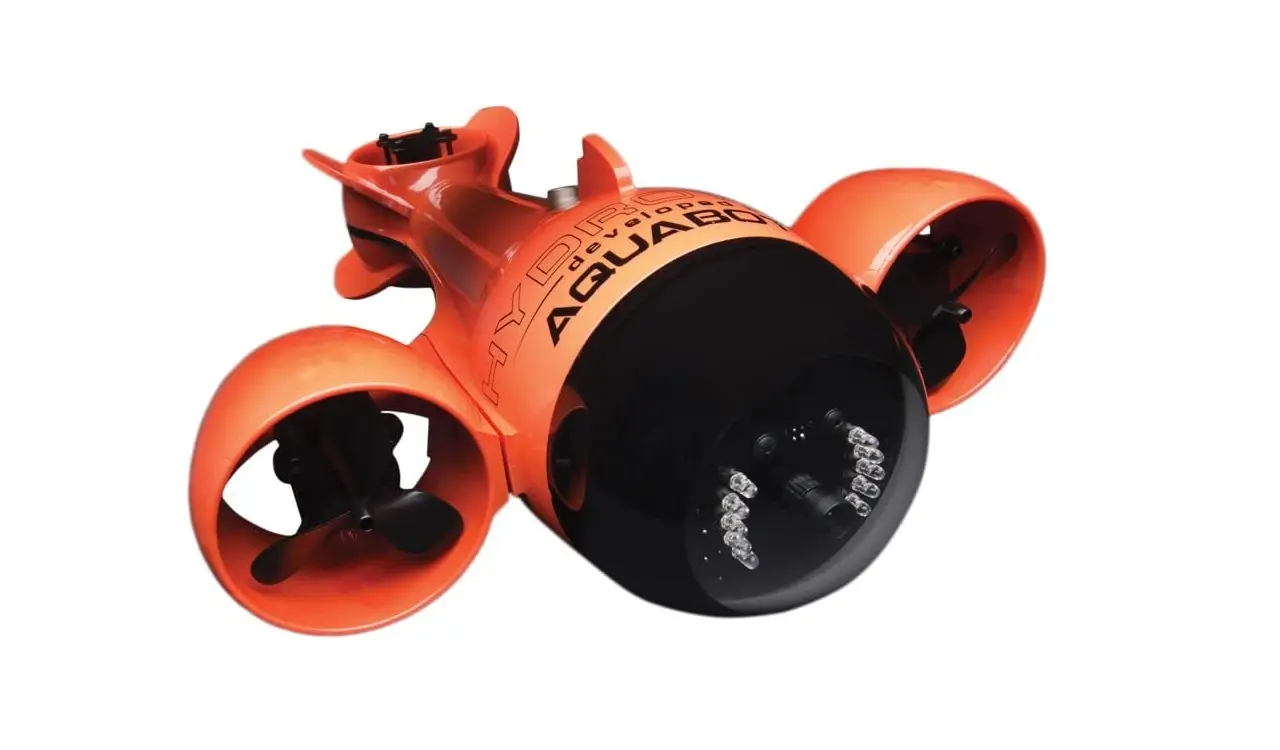 AquaBotix HydroView is intended for business work, but on the other hand it is perfect for entertainment purposes.
This RC submarine permits you to monitor any activity undersea. Here is a list of commercial applications: Estimating the ocean depth, checking lobster traps, marine research. Some of the uses for entertainment purposes are: checking out the framework of a boat, watching aquatic animals, hook monitoring, exploring fishes, and amusement.
The HydroView is loaded with a lot of features, and that is why it is equipped for performing such a large number of tasks. It has an 8 GB memory card that permits you to store a lot of recordings and pictures and the camera is of HD quality. It arrives in a handy, light, and water-resistant case. The device is linked to a 75-foot cord, which permits you to effortlessly pull it back in. The unit has its own Wireless Fidelity, providing you a good connection.
This submarine comes with a free application software so you can monitor it from your smartphone, tablet, or PC.
This is a perfect choice for experts who require an advanced gadget for their serious missions. The submarine's lightweight makes it an accurate choice for the individuals who are on a one-man operation.
7. Geneinno Poseidon I Underwater Drone
The Poseidon submarine is another good underwater submarine available online. This submarine comes with a full HD camera with a 120-degree wide-angle lens. That can capture videos and images in 1080p resolution. The best part is that you can view those videos and images in real-time on your smartphone. The videos are recorded in 30FPS and live-streamed with 2.4 GHz frequency on your connected device.
You don't get a controller with this submarine as it comes with a WiFi buoy that connects to your smart device over WiFi. By using the Geneinno Android app and Geneinno iOS app, you can link the WiFi buoy with your smart device to control the submarine and view real-time streaming (FPV) on your device's screen. The Poseidon underwater drone is basically a Static deep-diving submarine that uses a ballast tank to sink into the water.
The submarine comes with a 328ft tether which allows going deep down underwater up to 394ft. The battery life on it is also unbeatable as you can get up to 5 hours of runtime for just 2 hours of charging. It also has an array of sensors inbuilt. For instance, built-in posture and self-balance control sensors along with depth and temperature sensors which are accurate up to +/- 0.2m and +/-0.5℃ respectively.
Conclusion
Here in this article, we have provided you some of the best RC submarines that you can go for. The camera quality of these submarines depends upon their budget. If you want high definition clarity in your videos and images then you can go with the more expensive ones. So, you have almost all kinds of RC submarines with camera here, from deep diving to long run time and the one which runs on saltwater even.