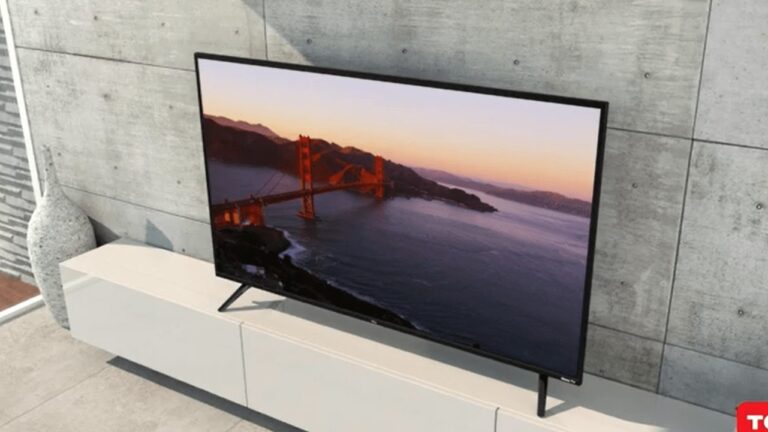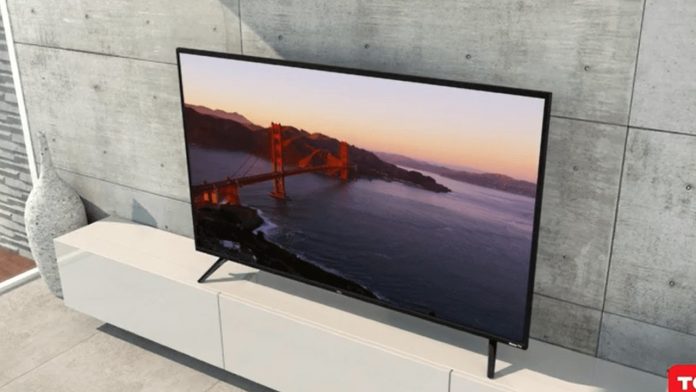 Gone are those days of owning old bulky television sets with compromised video quality and substandard graphic resolution. In today's world with the accelerating evolution in technology, television sets have undergone major upgrades to provide users with the best possible viewing experience due to a constant rise in the demand for high-definition graphics. That's where the 4K resolution plays a major role! The 4K resolution TV sets have revolutionized the TV viewing experience for consumers with its ultra high definition graphics, crisp images, and fantastic pixel clarity.
With the continuous rise in popularity of video streaming platforms and gaming, having a 4K television set would provide you with a viewing experience like no other! However, with several competing TV brands and multiple options available out there, finding the best 4K TV without hurting your wallet could be an ordeal. Therefore today, we're bringing you our list for the best 4K TV under $300 so you too can bring the perfect television viewing experience to your home!
Best 4K TV Under $300
1. Insignia NS-50DF710NA21 50-inch Smart 4K TV
Starting off our list, we have the Insignia 4K Ultra High definition Smart TV having Alexa voice control remote function by which you can easily adjust volume settings or brightness and quickly search for movies, TV shows along with access to over 500,000 streaming entertainment content from Disney+, Amazon Prime, Hulu, Netflix and more!
The Insignia 4K UHD TV contains more than 8 million pixels which help offer an immersive viewing experience with its breathtaking visuals, impeccable clarity, and stunning image quality with optimal contrast. Being powered by a Quad-core CPU/ Multi-core GPU, it has the ability to provide search results to the user in an instant thereby maintaining a smooth, efficient TV viewing experience. All you have to do, is simply plug-in, connect to your Wi-Fi and enjoy the new Insignia 4K UHD Smart TV!
Specifications:
Color: Black
Weight: 25.4 pounds
Dimensions: 27.8 x 44.4 x 10.4 inches
Connectivity: HDMI (3 ports), USB
Refresh Rate: 60 Hz
2. TCL Class 5 Series
From one of the best-selling brands for consumer electronic products, TCL brings to you yet another prodigy for the perfect TV viewing experience at the comfort of your home! The TCL Class 5 series has a sleek, classy, lightweight design with an edge-to-edge Full View display and a jewel eye power button which not only exudes elegance but also provides users with a home theatre-like feel.
The Class 5 series is equipped with Dolby Vision HDR imaging with vivid colors. Thanks to TCL'S NBP photon technology which provides stellar image quality and immersive viewing. It also has Roku TV which offers users over 500,000 movies and TV shows from various streaming platforms available and combining it with voice control AI such as Alexa, Google Assistant, and Roku Search helps in launching channels and searching for titles much more quickly, convenient, and easy.
For all the gaming fans out there, The TCL Class 5 series also has an Auto Game Mode feature which automatically switches to Game Mode as soon as it detects a video game being played. The Auto Game Mode assures the smoothest action-packed gaming experience with low latency, stunning graphics, and adjustable picture settings to best suit your requirements. Such features and good specifications make it the best 4K TV under 300 dollars.
Specifications:
Color: Black
Weight: 17.9pounds
Dimensions: 37.8x 10 x 24.5 inches
Connectivity: Built-in Wi-Fi, HDMI (3 ports), USB
Refresh Rate: 120 Hz
3. Hisense Class R6090G 43″
Hisense offers a gorgeous lightweight Bezel-less design and advanced technologies that help provide spectacular visuals having exquisite contrast, sufficient brightness, and smooth motion. Its crystal clear high definition graphics help identify the most minute of details with absolutely no lag in motion quality.
The Hisense 4K TV is also combined with Smart Roku which offers users an endless array of TV shows, movies, and more to keep you entertained throughout. Moreover, with the help of the Smart Roku TV remote and effective voice assistant AI, users can conveniently navigate and search through their favorite titles and content with maximum ease and convenience.
Specifications:
Color: Black
Weight: 14.8pounds
Dimensions: 37.8 x 3.3 x 22 inches
Connectivity: Ethernet, HDMI (3 ports), USB
Refresh Rate: 60 Hz
4. LG
43UN7300PUF 43″ 4K TV
LG 43UN7300PUF is one of the best 4K TV under $300. Featuring a 4K Quad-core processor, the LG 4K TV is bound to display the most pristine 4K visuals picking up the most minute details along with a suitable contrast and perfect balance of colors so you can witness High Definition come to life. The dynamic virtual surround sound feature combined with the active HDR 10 Pro and HLG Pro help enhance the beauty of each scene that you see.
The built-in Apple AirPlay 2 feature allows you to cast your favorite entertainment from your Apple device straight to your television with ease. And with the Apple Homekit feature, you can easily conduct the configuration and customization procedures. The LG 4K TV also possesses an Auto Latency mode which automatically reduces any latency occurring while gaming in order to provide you with a smooth, uninterrupted, and non-laggy session.
Furthermore, the LG 4K TV consists of the well-received webOS which offers users access to multiple streaming platforms for entertainment. And with LG Magic Remote, users can quickly and efficiently navigate through their favorite content with maximum convenience for the perfect visual experience!
Specifications:
Color: Black
Weight: 4.99 pounds
Dimensions: 38.3 x 7.4 x 24.1 inches
Connectivity: Ethernet, HDMI (3 ports), USB (2 ports)
Refresh Rate: 60 Hz
5. Toshiba TF
-43A810U21 43-inch
Witness the perfect combination of speed and performance with the Toshiba 4K Ultra HD TV powered by a Quadcore CPU and Multi-core GPU. It delivers true-to-life Ultra High definition visuals with mesmerizing clarity, suitable contrast, exquisite colors, and over 8 million pixels for the most accurate attention to detail. Moreover, the Dolby vision HDR helps amplify the picture quality completely.
The Toshiba 4K UHD TV offers access to over 500,000 different entertainment content to choose from over multiple streaming applications along with a Firestick Remote equipped with Alexa to enable users to access voice control allowing the most convenient interface navigation. The Alexa-enabled Firestick remote allows users to launch apps, search for titles, and even control smart home devices for maximum efficiency and comfort. Simply plugin, connect to Wi-Fi, and enjoy the Toshiba 4K Ultra HD TV!
Specifications:
Color: Black
Weight: 18.7 pound
Dimensions: 9.3 x 38.1 x 23.9 inches
Connectivity: HDMI (3 ports), USB
Refresh Rate: 60 Hz
6. Toshiba
43LF621U21 43-inch Smart 4K UHD
Witness an immersive and true-to-life viewing experience with the all-new Toshiba 2023 model featuring a superior 4K Ultra high definition picture clarity with amazing contrasts, vibrant colors, and exquisite attention to details bringing on-screen visuals come to life.
The Toshiba provides a combination of speed and performance with its Quad-core CPU and Multi-core GPU thereby delivering fluid responsiveness and a smooth user interface. Being a Fire TV edition, users can watch superior HDR content and gain access to over 500,000 movies and tv shows. Along with it, voice control Alexa enabling users to launch apps, search for titles, and control smart home devices with maximum ease and convenience.
Specifications:
Color: Black
Weight: 17.6 pounds
Dimensions: 9.3 x 38.1 x 24.7inches
Connectivity: HDMI (3 ports), USB
Refresh Rate: 60 Hz
7. TCL 50S425 50-inch
Another fantastic addition to our list from the widely popular TCL company, we have the TCL 50S425 having an exquisitely sleek, thin, and seamless design along with an absolutely mesmerizing Ultra High definition 4K resolution. It is equipped with HDR technology to provide breathtaking visuals, optimal color contrast, and precise attention to detail.
It also possesses a simple and intuitive Roku TV interface which offers users access to over 500,000 different movies and TV shows to choose from to ensure your long-term entertainment. Furthermore, the easily accessible Alexa and Google Assistant voice control AI assists users in quickly and efficiently searching for their favorite titles or launch applications on command.
The TCL 4K TV also includes an easy to use Roku TV remote for convenient manual navigation along with a powerful mobile app that allows users to convert their smartphone or tablet into a fully functional Roku TV remote and even the ability to listen to television audio through your smartphone with the help of earphones. The TCL 50S425 truly offers a flawless cutting-edge television viewing experience one can ever ask for! And with all this, getting a 50 inch 4K TV under $300 is a really good deal.
Specifications:
Color: Black
Weight: 23.6pounds
Dimensions: 44.1x 8 x 28 inches
Connectivity: HDMI (3 ports), USB
Refresh Rate: 120 Hz
Final Thoughts On Best 4K TV Under 300 Dollars
That concludes our list for the best 4K TV under $300! If you desire to experience an Ultra High definition TV viewing experience with a cinematic feel, we included only the finest ones in our list to completely fulfill those desires under a limited budget so you need not break your wallet!
With all the options to choose from in the market, our list helps you narrow down the options and opt for the most suitable TV of your choice which best fits all your requirement and demands for the perfect entertainment session for you and your family. So what are you waiting for? Grab your Ultra High definition 4K TV now and witness your favorite visuals come to life!
What Factors to Look To Choose The Best 4K TV under 300 Dollars
Content on OTTs and cable TV has improved drastically in terms of storytelling and recording equipment. To enjoy it fully, you need a TV that can play all the high-quality content seamlessly. At the same time, it should also pass the test of time.
Getting the best 4K TV under 300 dollars is a budget-friendly investment. So, you have to be a little cautious as it is difficult to find a reliable product at this price.
Here are a few things you should consider before buying a TV below $300.
Screen Size
Earlier, the smaller the screen size, the better a budget TV used to function. But now we have a lot of brands that can provide you 40-50 inches screen-size TV under 300 dollars. Insignia, TCL, and LG are some of them. Toshiba too has good smart TVs in medium screen sizes.
If you had medium screen-sized TV before and you liked it, go with similar screen sizes so that the price remains within your budget.
The screen size of a TV should also be decided according to the availability of your room space.
Display Type
In 4K resolution, you will not find OLED or QLED TVs under $300. But there are amazing LED TVs that you can choose from.
There are two types of LED panels can choose from – edge-lit panels and full array LED displays.
In the edge-lit panels, the small LEDs are placed along the edges of the screen and the whole screen is evenly lit with the help of light guides.
In the Full-Array LED TVs, the LED bulbs are placed evenly behind the screen. As the light distribution is even, it produces very high-quality images with good brightness levels and clarity.
Refresh Rate
Refresh rate is the frequency of images that are drawn on your screen every second. You have 2 options for refresh rates at this price range – 60Hz or 120 Hz.
If you are buying a TV for normal viewing like news or rom-com TV shows etc., then you need not worry about the refresh rate and go with any of them considering other factors.
But refresh rate is a great factor when you want to watch fast-paced action scenes, sports movies, or live sports.
You also need a good refresh rate for playing high-end video games so that your screen can show you images without any delay.
For these purposes, you can choose the smart TVs that offer 120Hz refresh rate.
Operating System
There are mainly 6 different operating system options you have in TVs i.e. Web OS, Android TV, Roku TV, Tizen OS, tvOS Fire TV.
But not all of them can be found on budget television sets. You will get RokuTV on many budget TVs by Hisense, Insignia, TCL, Hitachi, etc. Roku TV is one of the best operating OS for your TV at this price range.
It has the most number of apps and almost all the popular streaming services available on this platform. You can use Roku TV's universal search function for searching the movies and TV shows across all the streaming apps.
Another common OS for smart TVs below $300 is Android TV. It is best for Android users as it has similar functions and almost all Android apps available on it.
You can also use Google assistance for commands. Chromecast is another good feature of Android TVs that allows you to cast your phone or laptop on your TV.
WebOS on LG TVs is also a fabulous operating system with a minimal interface and good customization options.
Connectivity
Connectivity is the biggest issue that people face after purchasing the TV. It is therefore important to check if the TV you want, can entertain your compatibility requirements.
To connect with most of the media options like video games, Blu-Ray players, DVD players, digital cameras, etc., you need HDMI ports. Your smart TV must have at least 2 HDMI ports so that you don't regret buying it.
Secondly, you should check if your TV supports Miracast, Chromecast or any other option for casting your phone on TV.
All smart TVs come with in-built Wi-Fi but the faster internet to your TV can be provided through an Ethernet cable. For that, the TV must have an Ethernet port.
Warranty
To minimize the cost, you always have a risk that your TV manufacturer won't give you an efficient product, especially when it comes to a budget television. So do confirm the warranty availability of the TV.
Best 4K TV Under 300 Dollars – FAQs
1. What To Expect While Buying Best 4K TV Under 300 Dollars?
You can most certainly expect your 4K TV to drastically enhance your TV viewing experience with its unique and immersive ultra high definition clarity and provide better attention to details and visuals due to its high pixel count.
The built-in variety of Amazon Firestick, Roku TV, and WebOS interfaces provide users with an indefinite array of movies, TV shows, and other content to browse from which ensures long-term non-stop entertainment. 4K TV's generally have a sleek, ultra-thin, and appealing design along with built-in voice assistant AI such as Alexa and Google Assistant in your smart TV remote which further improves user efficiency and convenience in not only navigating through the exponentially wide range of content to choose from but also control other smart home devices you may have.
Hence users can certainly expect a 4K TV to minimize their efforts drastically to deliver long-term relaxing, effortless, and optimal convenience while enjoying your favorite movies and TV shows with friends and family.
2. Why Are 4K TVs So Cheap Now?
With the necessary innovation and advancement in technology, TV manufacturing companies are constantly experimenting with new and better concepts for television sets which improve the image clarity and resolution to give consumers an amusing viewing experience thereby creating more demand for it.
High Definition TVs are standard norms these days and consumers constantly expect the quality of the image to improve in newer TV sets. The introduction of 4K helped satisfy the consumer's expectations for better clarity and with multiple major electronic corporations releasing their own versions of 4K televisions in the market at various price ranges, the intense competition between these corporations lead to them decreasing the prices of their 4K television sets to draw consumers towards their brand and beat out the rest of the competition.
With TV sets being majorly used for streaming movies and tv shows in today's world, consumers desire to experience such content with the best resolution thereby creating a demand for 4K televisions at the most suitable price. A higher price range of 4K TVs would simply turn consumers around as they would then simply shift to other devices to stream their favorite content. Hence companies price these TVs at a lower rate to rake in more consumer users enabling them to purchase a good quality 4K TV for a reasonable price.
3. Is 4K Really Better Than 1080p?
Televisions with more pixels per inch tend to have much better image clarity and sharpness. The resolution for 4K is 3840 x 2160 pixels as compared to the HD 1080p resolution which is 1920 x 1080 pixels. Clearly, 4K has four times the number of pixels which helps provide spectacular image clarity, better color adjustments, and even brings out the most intricate of details in every image enabling users to process everything they see at a much deeper depth as compared to an HD 1080p image.
4. How Long Does A 4K TV Last?
A good quality 4K TV, in general, should last you for approximately 60,000 to 80,000 hours or simply put, anywhere between 6 to 8 years. Therefore investing in a good quality 4K TV is essential to utilize it to the fullest over the years.